Science+Tech
Portable And Affordable 3D Printing Bukito Is Coming Soon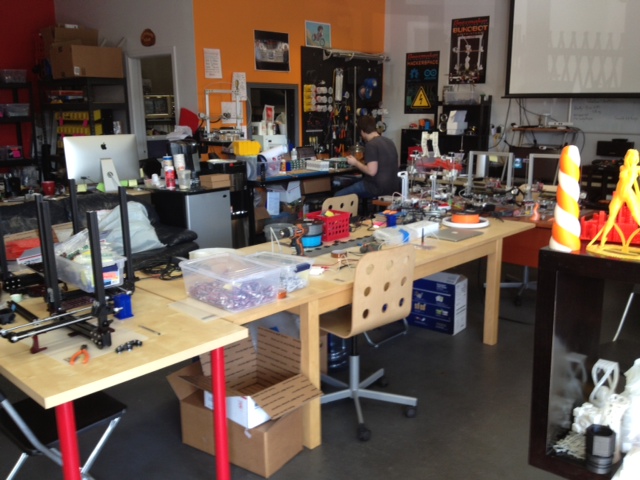 Deez Maker, a Pasadena-based manufacturer of 3D printers, is still somewhat of a secret. Yet behind the doors of its discrete storefront in the corner of a strip mall, it is making strides in achieving the dream of the 3D printing industry-- to make cheap and high-quality desktop machines available to everyone.
Comparable 3D desktop printers made by Cubify are $1300 and higher, which is beyond the means of the average consumer, but Deezmaker (once known as "Mr. Deez") has escaped that rule.
Deezmaker is offering the Bukito, a portable desktop printer for $700 and two larger printers for $1500 and less. Though the six pound Bukito is not commercial grade and is meant for hobbyists and engineers, it proves that an affordable, high-quality machine can be produced. The machine was first revealed back in May at the Bay Area Maker Faire.
"We may be in everyone's home at some point, like a microwave or a computer printer," owner Diego Porquerias said. "It is going to show up in medicine and education — everywhere."
SEE ALSO: Staples In-Store 3D Printing: The Path To Mainstream
The Bukito is still in production, with the first ones to be shipped out in a couple of months. Porquerias received more than enough to fund his project on Kickstarter, receiving $136,984 after requesting just $54,000.
Porquerias keeps the price low by avoiding the higher overhead of larger companies and by only splurging on the essential parts of the machine. He mans his company almost singlehandedly with only a handful of workers. In addition, he focuses on essential parts like frame and driver gears while making cuts in hardware and cooling fans.
"Details like this make a better machine without increasing machine prices by a thousand dollars," Porquerias said.
The razor sharp driver gears can force hard and soft materials down through the printing nozzles and onto the printing platform. They are made by Marples Gears Inc., which caters to aerospace companies.
In addition, the frame prevents vibrational energy from interfering with printing precision. It can print thin layers for high resolution, as low as 0.05 millimeters while the Cube does 0.2 millimeters.
His printers, though good for the hobbyist, lack the controlled environment of commercial grade printers. These larger and more expensive printers generally are sold in a box structure to control conditions, including temperature and material flow rate. Deezmaker printers are not.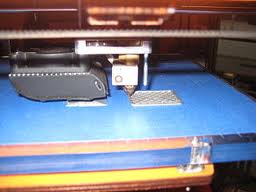 Frank Patin, a Stratasys reseller, said that the $7000 Stratasys Mojo, a desktop printer, is superior to the Deezmaker printer in this respect.

"It's like comparing a motorcycle with a bicycle," Patin said. "Unless you have a controlled environment, you are not going to get a consistent part."

Porquerias gained his first technical expertise in the trade while setting up cameras for directors of photography on Hollywood movie sets. When he needed a replacement part, like a bracket, he printed it. He became so interested in printing that he sold his own modified commercial printer on Kickstarter. It exceeded his wildest dreams, selling four times as much as he expected.

SEE ALSO: The 3D Printing Revolution In SoCal

NASA researcher David Doody, leader of the Cassini spacecraft's mission to Saturn team, is a loyal customer. With Porquerias' assistance and a two-nozzle printer called the Bukobot that can print dissolvable support structures for fragile parts, Doody is modeling Cassini's trajectory around Saturn. He also makes model spacecraft kits. For his Voyager kit, he has managed to print a boom that, in real life, senses magnetic fields in space.

"He can answer every tiny little question and guide you through the process," Doody said. "How thick, what material, what temperature?"

You can reach contributor Aaron Hagstorm here.