Los Angeles
7 L.A. Buildings At-Risk When An Earthquake Strikes
According to the Los Angeles Times, over 1,000 buildings are at risk for collapsing in the event of an earthquake hitting the city.

Many buildings built between the 1930s and 70s are made of concrete, which cannot bend as compared to steel and wood. Therefore, this results in an immediate collapse. Structural engineers are needed to rebar such places.

The city has discussed mandating retrofitting in buildings, homes, and apartments in L.A. county. However, it would cost billions to repair the estimated 100,000 structures.

Major areas affected include Hollywood/Vine, Ventura Blvd, areas of Westwood, Wilshire, Downtown, and South Central among other areas of the county.

Here are 7 major places in Los Angeles at risk for collapse in the event of a major earthquake:

1. Santee Alley

The buildings that tower over the popular L.A. shopping district are not earthquake-resistant. Owner Arnaud Gregori said that although the building is composed of concrete, he does not plan on upgrading the building for it is "not necessary."

2. Capitol Records

Perhaps one of the most recognizable building in Hollywood, the Capitol Records building has not been retrofitted. Built in the 1950s, the iconic building is also composed of concrete.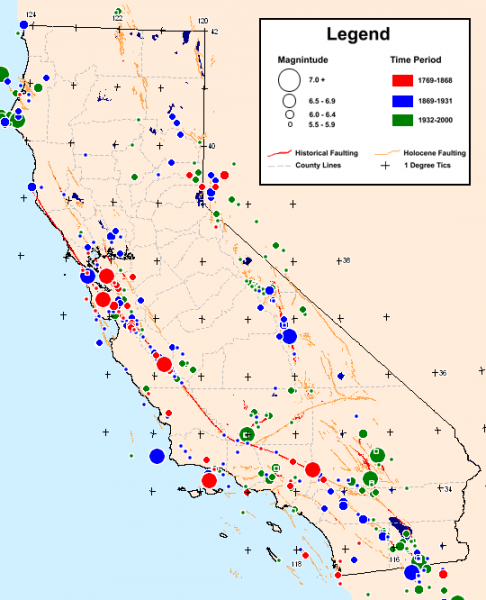 3. Hollywood Plaza
Built in the 20s, the Plaza was once a very famous hotel and hotspot for celebrities. Now, it is home to an array of apartments off of Vine St. The building has not been upgraded to prepare in the event of an earthquake.
4. Avalon
Currently a nightclub, the entire building is also composed of concrete. However, the owner Kay L. Neill said that there are "reinforcing rods" that will help to maintain the building in the event of an earthquake.
5. Pantages Theater
The popular Los Angeles theater is also on the list. You may go there to see "Wicked" or "The Lion King," but be aware the building has not been seismic retrofitted.
6. W Hotel (Westwood)
Though the hotel is worth over $100 million, the roof, floors, and walls are all made of concrete and there is no record that it has been retrofitted.
7. Westwood Clock Tower
The iconic building that is located near Diddy Riese and UCLA is currently undergoing retrofit, said owner Barry Beitler. The clock tower is made up entirely of concrete, metal, lath, and plaster.
Read more about L.A.'s building risks at the Los Angeles Times.
Locate fault lines in L.A. here.
Reach Executive Producer Jillian Morabito here.