USC Sports
USC Men's Water Polo Dominates In Home Openers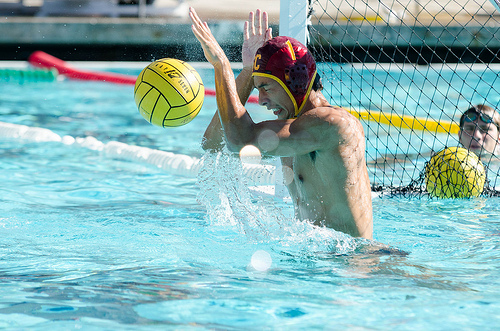 The USC men's water polo team bounced back from a disappointing defeat to UCLA last weekend with two impressive victories in their home opener Saturday. Uytengsu Aquatics Center was abuzz Saturday morning as the Trojans handily dismissed Princeton and Whittier in a double-header. The No. 2 Trojans outscored their two opponents 45-6, and pushed their home winning streak to a daunting 30 straight games.
No. 11 Princeton received their first loss of the season, after 12 different Trojans scored en route to a 22-4 rout of the Tigers. Zach Lucas, Kostas Genidounias, Nikola Vavic and Mace Rapsey each had hat tricks, while starting goalie James Clark had 10 saves.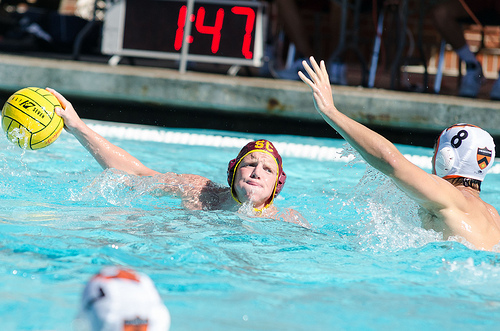 After dismantling Princeton, the Trojans had to quickly recover to face their second opponent of the day, Whittier College. The Trojans carried the momentum from the earlier victory and swiftly jumped to an 11-0 lead in the first half. Genidounias, Vavic and Kustic continued their top form from the previous game, with Genidounias scoring four goals and the latter two plus Mac Carden pitching hat tricks. The Trojans conquered the Poets 23-2.

The Trojans hope to maintain their high intensity as they compete again next Saturday, hosting No. 10 UC Irvine in their first Mountain Pacific Sports Federation game of the season.

Reach Staff Reporter Gabi Duncan here. Follow her on Twitter.