Film and TV
The Reality Television Couples 'Curse'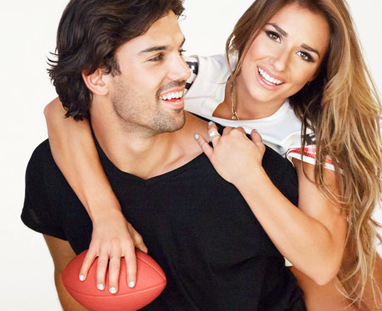 The "celebrity couple reality television show" formula has been successful with audiences for years. On Sunday, Sept. 29, E! is premiering "Eric and Jessie: Game On", a show about Denver Broncos wide receiver Eric Decker, and his wife, country/pop singer, Jessie James. The show has already generated positive buzz, probably because they are both talented… and
insanely attractive
.
Time will tell what ratings the new show will acquire, but the bigger question is if they can survive the dreaded reality show curse. History dictates that many celeb couples are not able to handle the constant camera surveillance and intense scrutiny that comes with baring your personal life to the world for thousands of dollars per episode. Others have handled the exposure just fine.
Here is a list of some of the couples who could not handle the pressure and bit the dust:
Hulk & Linda Hogan
Wrestling legend Hulk Hogan and his family opened their doors to cameras on the 2005 VH1 show, "Hogan Knows Best." After four seasons, Linda filed for divorce in 2007, after 24 years of marriage, accusing Hulk of an affair. After a nasty battle, the divorce was settled in 2009. Linda reportedly walked away with $7.4 million, a Mercedes-Benz, a Cadillac Escalade, a Corvette, and a Rolls Royce. Hulk remarried in 2010 and was the star of a sex tape released in 2012.
Jon & Kate Gosselin
"Jon and Kate Plus 8" was a fan favorite from the start. It had consistently high ratings on TLC for five seasons. Audiences empathized with the simplicity of two, normal parents just trying to take care of their unusually large family. However, it all fell apart in 2009, after Kate filed for divorce alleging that Jon had been unfaithful. Following the split, Kate continued the show solo for two more seasons and had a brief stint on "Dancing With The Stars."
READ MORE: Jon Gosselin, Waiting Tables At Black Dog Cafe
Jessica Simpson & Nick Lachey
Nick and Jessica stole the hearts of audiences across America in their hit MTV show, "Newlyweds: Nick and Jessica." For three seasons, they allowed fans to witness every aspect of their relationship, from the tender, loving moments to the truly embarrassing ones. Who could forget Simpson's hilarious Chicken of the Sea conundrum? Alas, after three years of marriage, the couple called it quits. Simpson is currently engaged to Eric Johnson and gave birth to their second child in June. Lachey married television personality, Vanessa Minnillo, in 2011 and they have one son together.
Kim Kardashian & Kris Humphries
It seemed like reality princess Kim Kardashian had finally found her prince charming in NBA baller, Kris Humphries. After throwing a lavishly outrageous wedding - with its own two-hour special on E! - things slowly started to go downhill. In the second season of "Kourtney and Kim Take New York", viewers got a glimpse into the over-publicized pair's relationship. It was obvious that the two did not have great chemistry, yet the world was stunned when Kardashian filed for divorce after only 72 days of marriage. After an almost two-year fight, they finally parted ways in April. Kardashian gave birth to Kanye West's daughter, North West, in June and Humphries currently plays for the Boston Celtics.
READ MORE: Kim Kardashian And Kanye West's Name For Baby Kimye Is All For Publicity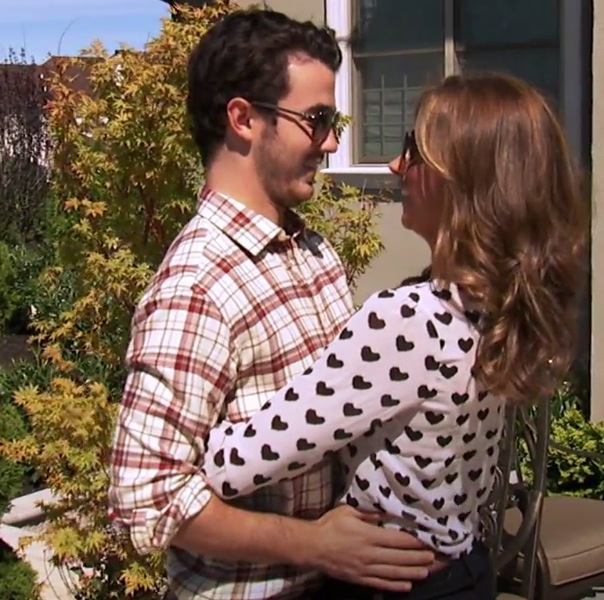 If your faith in reality television love is shaken, here are a few couples who are still hanging on:
Kevin & Danielle Jonas
How cute are these two? "Married to Jonas" may not be as exciting as some of the other drama-filled reality shows that viewers usually salivate over, but that is a good thing. Kevin and Dani are an extremely down-to-earth couple and fans can relate well to that. They revealed in August that they are expecting a baby girl.
Ice-T & Coco
"Ice Loves Coco" may not be everyone's cup of tea, but you cannot deny that these two are highly entertaining. Coco's outfits alone will leave your head spinning. The duo have been on E! for three seasons already and have not broken yet. Over the summer, rumors swirled that Coco was involved with another rapper, but the couple shot down any speculation and appear to be going strong.
Giuliana & Bill Rancic
"Giuliana and Bill" has been a staple on the Style Network for six seasons. Why? The E! News host and her entrepreneur hubby have openly shared every single part of themselves. From struggling to have a baby to overcoming breast cancer, they have conquered all the obstacles together. The pair have an adorable one-year-old son named Duke and are rumored to be having a second child.
Watch the "Eric & Jessie: Game On" series trailer below.
Reach Staff Reporter Gabi Duncan here. Follow her on Twitter.