NFL
Patriots Losing Edge To Youthful AFC East Foes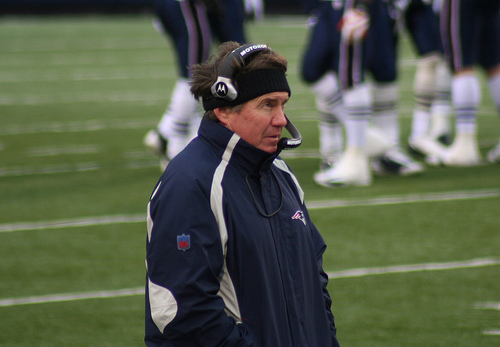 The past two weeks in New England haven't quite resembled Boston massacres, but they may have signaled a revolution soon to come about Foxboro.
For the past decade and change - though it seems much longer - the New England Patriots have dominated the AFC East, taking the division title 10 out of the past 12 seasons. The dynastic stretch has produced three Super Bowl wins, five Super Bowl appearances and countless groans of agony from the Pats' division rivals.
While Brady and Belichick assumed complete control over the division, the Bills, Dolphins and Jets mostly wallowed in football purgatory, cycling through coordinators, coaches and quarterbacks on a merry-go-round of mediocrity. Though New York stole a division title away in 2002, the year following New England's first miracle run, and Miami did the same in 2008 when Brady was sidelined for the year with a torn ACL, the three stooges have failed to intimidate a healthy, experienced Pats club.
Lucky for them, this year's New England side is neither healthy nor experienced.
And even better, the Bills, Dolphins and Jets appear to have found their quarterbacks of the future, and are finally putting pressure on the pretentious Pats.
It may be only two weeks into a long season, but the young AFC East QBs (EJ Manuel, Ryan Tannehill and Geno Smith) have impressed mightily.
Manuel nearly beat New England at home and led his Bills on a game-winning drive against Carolina Sunday that ended in a last-second touchdown toss. In fact, the Florida State rookie was so calm and collected during the 80-yard march that it even caught head coach Doug Marrone off guard. Manuel also boasts a top-five completion percentage (68.2) and a top-ten passer rating (95.9) despite battling a nagging knee injury.
Though Tannehill is a second-year starter in Miami, he surprised many by putting up massive numbers in his most recent win at Indianapolis against fellow 2012 first-rounder Andrew Luck. With the help of WR Mike Wallace, who, after a week of discontent, is surely pleased with his second Sunday (10 rec, 130 yds, TD), Tannehill is in the motions of developing the top QB-WR tandem in the division.
Smith has unofficially unseated the bewildered Mark Sanchez as the Jets' signal caller following an inspiring game-winning drive in Week 1. Like his predecessor, turnovers are still an issue - he has thrown four picks in two weeks - but Jets fans are willing to turn a blind eye to rookie growing pains so long as Smith continues demonstrating the professional poise that had been lacking in the slumping Sanchez. A tight loss at New England last Thursday also didn't hurt his case either.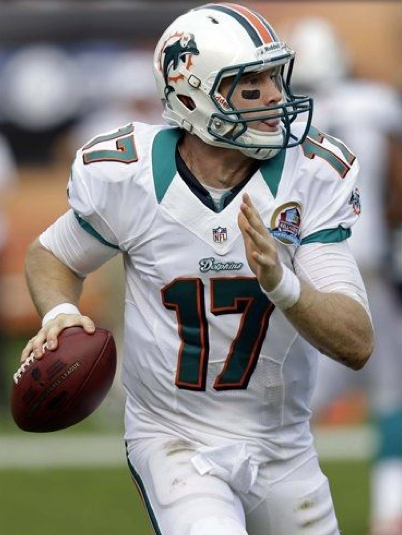 SEE MORE: 2013 AFC East Division Preview
In their first divisional games, Manuel and Smith came within a combined five points of upsetting the Patriots, but the credit doesn't solely belong on their rotator cuffs.
The Patriots are not who we thought they were. Tom Terrific is currently without his favorite receiver from the past few seasons, Wes Welker, and Danny Amendola, the replacement to Brady's departed security blanket, went down with an injury in the first week. No surprise there, as the entire league was wary of Amendola's recurring injury issues before Robert Kraft and the Patriot front office decided he would be Brady's next great creation.
But Welker's Denver departure isn't the only absence hampering the Patriots' offense. If you hadn't heard, TE Aaron Hernandez killed a guy over the offseason, thus rendering his career and life arrested. His partner-in-crime fellow tight end Rob Gronkowski is currently nursing back and wrist injuries and will sit out Sunday's game at Tampa Bay. WR Brandon Lloyd, who caught 74 balls from Brady for 911 yards last season, was unceremoniously released by New England in March and has since moved to the silver screen.
This year, without much firepower, a Foxboro failure would not be an over-exaggeration. The approaching fall of the Patriots' dynasty has been presumed and declared every preseason like clockwork since New England's near-perfect season in 2007 fell short. Yet every year, Brady and Belichick work their magic with unheralded pawns - Julian Edelman and Rob Ninkovich - and taboo veterans - Corey Dillon and Randy Moss.
However, there is nothing magical about the 2013 Patriots. Brady's temper has turned fast and furious while his no-name receivers continue to suffer from a case of the dropsies and lack any report or timing with the veteran signal-caller. His 52.7 percent completion percentage ranks next to last in the league and the former MVP ranks dead last among NFL quarterbacks in yards per attempt (5.2).
Though the Patriots mustered close wins against their division rivals, they were certainly not pretty or up to the standards of previous Patriot teams. The offensive schemes that have succeeded so consistently under Bill Belichick in the past remain in form only. Now more than ever, the Hoodie resembles a general without any soldiers.
Though his defense slowly improves with youthful talent like Ninkovich and Jerod Mayo, his AFC East competition appears unfazed. The Bills, Dolphins and Jets are bolstering promising offensive counters with durable signal callers, who are not so unlike Brady himself in their intangible propensity for winning.
The future of the AFC East cellar is finally promising, a welcome feeling for a trio that has been held under siege by the brilliance and blandness of Brady and Belichick for all too long.
For the first time in a long time, the AFC East is up for grabs.
Reach Senior Sports Editor Jeremy Bergman by e-mail. Follow him on Twitter.