Sports
NFL Week 4 Betting Preview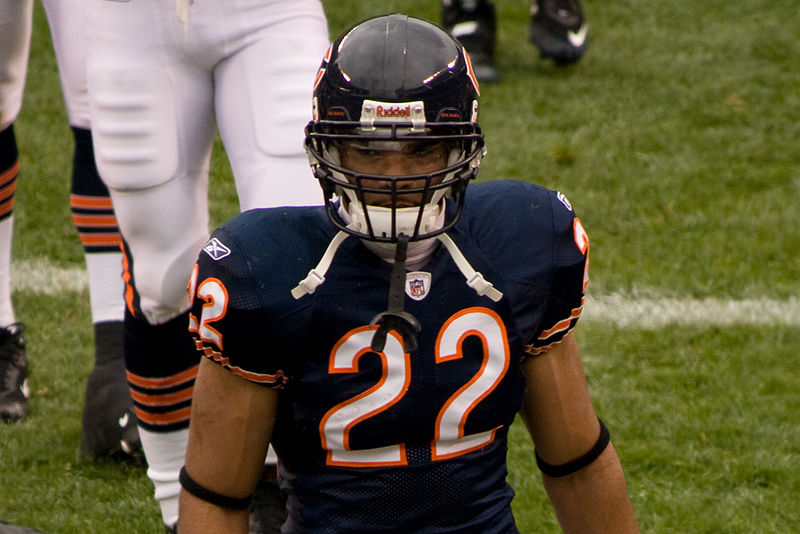 After splitting with my best bet selections in each of my first two columns, I'm going to bump my top suggestions from two games to three games. All three of them this week are actually road teams, so let's dig deeper at which lines bettors should take advantage of in NFL Week 4 action.
49ers (-3) over RAMS
The San Francisco 49ers have struggled in their last two games, and now the public are questioning whether or not this team will make the playoffs. Stop overreacting, and take advantage of how great this line is, even if it's a Thursday night game.
The St. Louis Rams are not a good team, and their offense will struggle to put up points against San Francisco's defense. Running the ball has been a big problem for the Rams this season, and Sam Bradford's arm is not what a team wants to rely on to win a football game.
The Rams defense hasn't been much better either. They gave up 193 rushing yards to Dallas Cowboys running back DeMarco Murray last week. Frank Gore and Kendall Hunter will be licking their chops, especially considering how dominant the 49ers offensive line is.
If Vernon Davis returns, which he probably will, the offense gains another reliable target and makes Colin Kaepernick's life a lot easier. The 49ers will dominate their division rival and provide NFL fans with the typical lousy Thursday game. Also, don't bet against Jim Harbaugh, especially coming off of two consecutive losses. Harbaugh is actually 3-0 against the spread as a favorite after losing the previous game as a favorite.
Bears (+3) over LIONS
Even though the Detroit Lions are at home, the wrong team is favored in this game. I thought I learned from last year not to love this Chicago Bears team too much, but apparently I'm not ready to give up on them yet. Even if they may be overvalued because the combined record of their opponents in their three wins is 2-7.
However, Detroit's opponents so far are 1-8, with that one win coming against the Lions by the Cardinals.
Yet, it's not the Bears defense that has been elite this season. They've given up monster games to the likes of Andy Dalton, Christian Ponder and Ben Roethlisberger. The news of Henry Melton being lost for the season with a torn ACL doesn't help either.
MORE: USC-Arizona State Betting Preview
The Bears' offense will lead the way, just like in their first three games. The offensive line has been one of the biggest surprises so far this season, allowing Jay Cutler to be sacked only three times. The Lions have the 29th-ranked run defense, so expect Matt Forte to have a great game. The Lions don't have great cornerbacks either, and they will have issues guarding Brandon Marshall, Earl Bennett and company.
The Bears have won 14 of their past 17 meeting against the Lions. Additionally, it's always fun to bet against the incompetent Jim Schwartz. Take the better NFC North team in this matchup.
Dolphins (+7) over SAINTS
Even though the Miami Dolphins are 3-0 and coming off a big victory over the Atlanta Falcons, they still are not getting the respect in Vegas that they deserve. This is not only a playoff team, this is a bonafide Top-5 team in the NFL.
The Dolphins won last week despite one of their best players, Cameron Wake, missing most of the game. Without Wake, their pass rush was stagnant and it was easier to move the ball against their defense. But Wake has been practicing this week, and Drew Brees and the New Orleans Saints will have a tough time putting up their usual high-point total in this game.
Additionally, the Dolphins are strong at running the ball, while the Saints are last in the NFL at rush defense, surrendering almost 5.4 yards per carry. The Saints pass defense has certainly improved from last season, but if the Dolphins focus their game plan around Lamar Miller and Daniel Thomas, their passing attack will open up.
The Dolphins already have two road wins this season, and have been historically strong against the spread when they've played on the road or if they are the underdog. Since 2007, the Dolphins are 16-5 against the spread when they've played on the road against a team with a winning record. Additionally, in the Dolphins last 60 games, the underdog has beaten the spread a whopping 41 times.
The Dolphins should not be a touchdown underdog against anyone. The Saints are great at home, but they will have a difficult time blowing this team out. I have Saints valued as only a three-point favorite, so I think it's clear which team is the better value on Monday night.
Other Picks:
VIKINGS (+3) over Steelers
Seahawks (-2.5) over TEXANS
Giants (+4.5) over CHIEFS
BILLS (+3.5) over Ravens
Bengals (-4) over BROWNS
Cardinals (+2.5) over BUCCANEERS
Colts (-7.5) over JAGUARS
Jets (+3.5) over TITANS
CHARGERS (+2) over Cowboys
Redskins (-2.5) over RAIDERS
Eagles (+12) over BRONCOS
FALCONS (-1) over Patriots
LAST WEEK 10-5-1 || SEASON 19-12-1 || BEST BETS 2-2
Reach Senior Sports Editor Max Meyer by email.