California
Jury Deliberating On Michael Jackson Death Case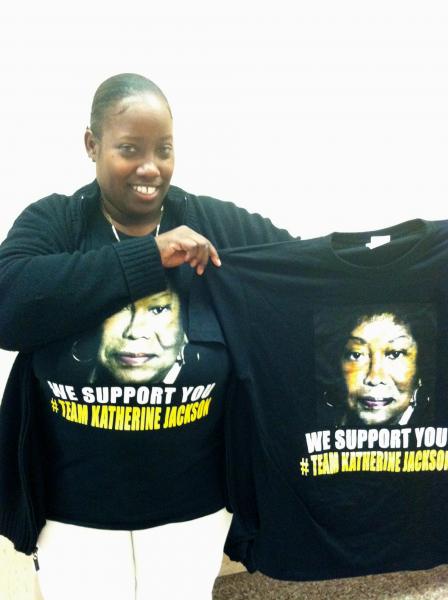 Jurors in Katharine Jackson's negligence suit against the entertainment conglomerate Anschutz Entertainment Corporation (AEG) began deliberating Thursday after hearing a closing argument from Jackson's lawyer, Brian Panish.
Jackson, who is the mother of pop star Michael Jackson, claims that AEG hired the doctor responsible for his death while knowing that he was incompetent.
Michael Jackson died June 25, 2009 from an overdose of the anesthetic propofal, administered by Dr. Conrad Murray. The civil case against AEG began five months ago.
Panish said that what he hoped jurors could retain from his closing arguments was that "AEG created a conflict of interest by getting involved in the patient-doctor relationship. Murray's financial interests got in the way of caring for his patient."
SEE ALSO: Michael Jackson Wrongful Death Trial's First Closing Arguments
In previous arguments, Panish has said that AEG agreed to pay Murray $150,000 per month to care for Jackson, and that he was hired because he was willing to leave his current practice for a large amount of money.
During his final case to the jury, Panish reiterated that AEG was only interested in sending Jackson on a world tour, which would have brought the corporation millions of dollars.
"All they were interested in was putting on a concert," Panish said. "They want to take zero responsibility."
SEE ALSO: Neon Tommy's Full Coverage Of The Michael Jackson Trial
Panish showed text from emails that executives wrote from AEG calling Jackson a "freak" to prove that they did not have his best interests at heart. He also cited evidence that they made sure to leave out footage from the AEG-produced film "This Is It" of Jackson looking frail.
The 2009 film documented Jackson's preparation for the world tour he never took, and was released after his death. Panish argued that AEG put out the film to show that they had no link to the pop star's overdose.
In rebuttal, AEG Live lawyer Marvin Putnam maintained that Dr. Murray had been Jackson's doctor for three years, when he lived in Los Vegas with his children, before he came back to Los Angeles to prepare for the "This Is It" tour.
Putnam also said that AEG executives had tried to convince Jackson to cut costs and use a doctor in London on tour, but that Jackson was "undeterred" in his decision to bring Murray. These statements were meant to prove that the corporation did not manipulated Jackson's choice in doctor for their own interests.
Putnam said he did not wish to provide a statement until the jury had made a decision.
Joining some members of the Jackson family in the courtroom was another "MJ Fam," a group of fans who came to show their support for Katharine Jackson. They wore t-shirts emblazoned with Jackson's mother's face with the message: "We support you #team Katherine Jackson."
"Mrs. Jackson is so strong and courageous to bring the truth about what happened to her son," said Marcesa Williams, an administrative assistant who came to the trial wearing the t-shirt. "I'm believing in all of my heart that they'll rule in her favor."
If the jury decides AEG is liable, it would also have to determine how much the company should pay in damages to the Jackson family. This sum should fall between $900 million and $1.6 billion for economic damages-the amount of money the pop star could have expected to earn if he had lived-as well as around $290 million in personal damages, according to Panish.
Reach Staff Reporter Anne Artley
here