Film and TV
Film Review: Salinger
What happened to Salinger?
This question, gently prodding at the backs of literary buffs' minds for nearly sixty years, has become the tagline for Shane Salerno's carefully constructed documentary about the late writer, entitled "Salinger". The film, a decade in the making, is an intimate expose of the evasive life of The Catcher In The Rye author J.D. Salinger.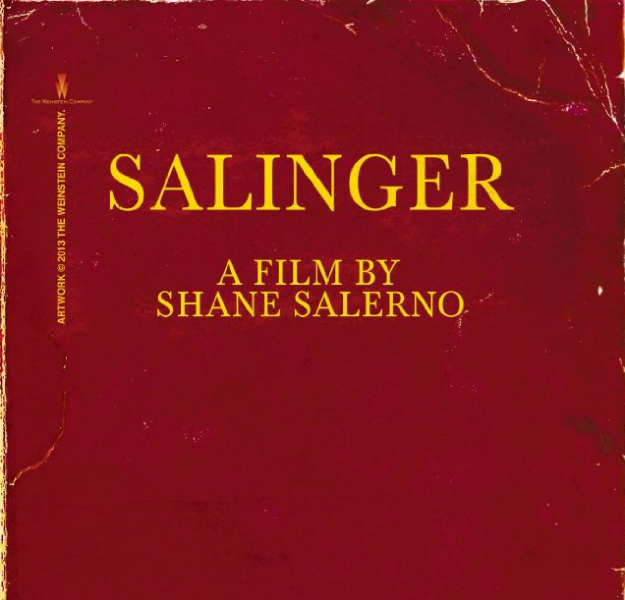 Salerno's extensive investigation of the hidden corners of Salinger's past gives way to an ensemble cast of actors, writers, friends, and family members who deliver a raw, uncensored depiction of Salinger's covert affairs. The honesty with which the film tells Salinger's story is astonishing; viewers are mesmerized by each new morsel of information revealed, even those that prove to be unsettling.
The documentary features interviews by a series of individuals who were close to Salinger during various times in his life, including A.E. Hotchner, Don Cogdon, and John Cusack. Their interviews delve into the crevices of Salinger's character, and paint him in a very realistic light. He is not glorified by any means; rather, he is exposed as alarmingly ordinary in many aspects, even flawed. It is for this reason that, while "Salinger" certainly keeps its viewers captivated, it does not necessarily leave behind a positive legacy for the esteemed writer.
Artfully portrayed sequences of live footage and personal interviews make audiences feel as though they are climbing inside Salinger's mind. Never before seen photographs and video reels of Salinger during WWII play with a sort of melancholy beauty while Salinger's closest friend and fellow lieutenant, Paul Fitzgerald, recounts their time together at war. "It's fascinating," says Salerno, "because World War II made him as an artist, and broke him as a man." Salerno proceeds with impressive authenticity; he collected hundreds of eloquent, aching love notes that Salinger wrote to his romances, and these notes are plastered across the screen, complete with his handwritten signature "JD Salinger", or even simply "Jerry". It is during these scenes when the audience can feel close to Salinger - we feel his heartbreak, his desperation to write, and the demons that torment him even after the war. In a way, it is comforting to finally understand the complexities of the aloof man behind the narration of The Catcher In The Rye.
It is possible, though, that the film uncovers aspects of Salinger's personal character that will prevent fans from hailing him solely for his reclusive brilliance. Thorough interviews with writer Joyce Maynard and Jean Miller discuss the details of Salinger's long-term relationships with teenage girls throughout his adult life. The scenes are gripping, yes, but the intrigue is certainly paired with discomfort. It is impossible to tear eyes away from the screen as Miller reads aloud bits of a romantic letter Salinger sent her when she was hardly sixteen years old, or when Maynard elaborates about her eighteen year old self living in Salinger's home.
"Salinger" is unapologetic, and documents the life of J.D. Salinger by boldly presenting the intricacies of his genius - details of his thought process in creating pieces for The New Yorker - as well as the complicated terms of his isolation for the better part of the twentieth century. For an audience, the two hours of "Salinger" sheds light on a subject surrounded by inquiry. In a sense, the scribbled love letters, black-and-white photographs, and silent film reels provide the outline of answers for which fans are yearning. However, because Salinger himself was reluctant to participate in any aspect of the project, his personal life remains largely under wraps. It is true, we now have snippets of his life that we can piece together, but J.D. Salinger continues to pose as an enigma in literary history.
Though the question is never explicitly answered, the documentary provides us with the tools to form our own interpretation about "what happened to Salinger".
Reach Staff Reporter Emily Mae Czachor here.