Film and TV
Fall 2013 Movie Preview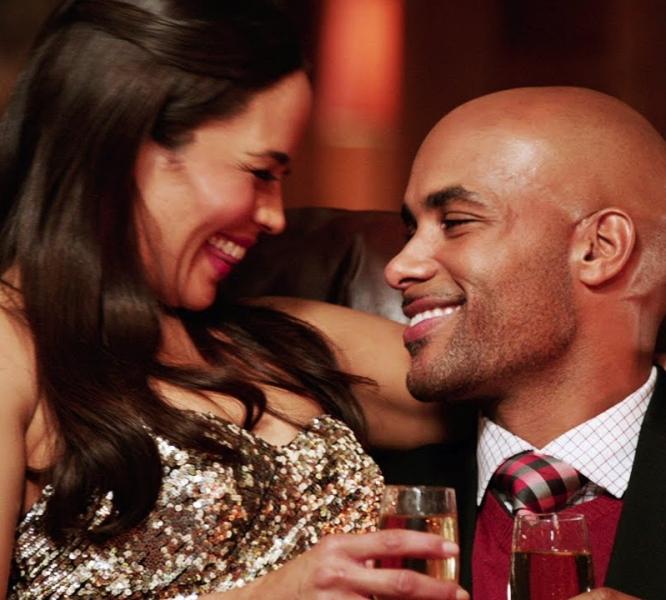 Sadly, the summer blockbuster season is over. But if you are an avid moviegoer and cannot wait for the fall season's movie list, you certainly won't be disappointed. The are plenty of quality movies coming out this fall season to ease you away from the summer hits. Check out the top picks for flicks you cannot miss in the upcoming months!
"Baggage Claim" (September 27)
This romantic comedy starring the beautiful, Paula Patton - AKA Robin Thicke's wife - follows a flight attendant on her quest to find a fiancé before her sister's wedding in 30 days.
"Don Jon" (September 27)
Joseph Gordon-Levitt wrote, directed, and starred in this comedy about Jon, a ladies man with a porn addiction, who is struggling to find meaning in his life. Scarlett Johansson costars as his love interest, Barbara.
"Gravity" (October 4)
A-listers Sandra Bullock and George Clooney team up for the first time together in this drama about astronauts stranded in outer space after their shuttle is destroyed.
"Runner, Runner" (October 4)
Ben Affleck and Justin Timberlake in a film together? Yes, please! Timberlake plays a broke college student who gets in over his head after he loses his tuition money gambling online and travels to Costa Rica to get it back from the man who cheated him.
"Captain Phillips" (October 11)
Tom Hanks plays Captain Richard Phillips in this film based on the 2009 hijacking of a U.S. cargo ship by Somali pirates.
"The Fifth Estate" (October 11)
Benedict Cumberbatch has been getting a lot of buzz for his role as WikiLeaks founder, Julian Assange. The film chronicles Assange's journey of creating one of the most controversial websites of the 21st century.
"The Counselor" (October 25)
Michael Fassbender stars alongside big names like, Penelope Cruz, Cameron Diaz, Javier Bardem, and Brad Pitt, in this thriller about a lawyer who gets involved in drug trafficking.
"Thor: The Dark World" (November 8)
Chris Hemsworth is back as Thor, in all his muscular glory. He wields his hammer once again as he attempts to protect Earth from evil.
SEE ALSO: The Ten Best And Worst 3D Movies
"The Wolf of Wall Street" (November 15)
Leonardo DiCaprio and director Martin Scorsese reunite for the fifth time in this film based on the real life memoirs of stockbroker, Jordan Belfort. The film chronicles his rise to wealth and his eventual fall.
"The Hunger Games: Catching Fire" (November 22)
Finally, the much anticipated sequel is here! Katniss and Peeta must face the consequences of their unlikely victories in the Hunger Games, as rebellions arise in the Districts.
SEE ALSO: 5 Reasons 'Catching Fire' Will Make Over $950 Million
"Anchorman 2: The Legend Continues" (December 20)
Our favorite news anchor, Ron Burgundy, returns as he takes on New York's first 24-hour news channel. You may want to bring some tissues with you to dry your eyes from laughing too hard.
Reach Staff Reporter Gabi Duncan here. Follow her on Twitter.