Entertainment News
E! Cancels Ryan Lochte's Reality TV Show After One Season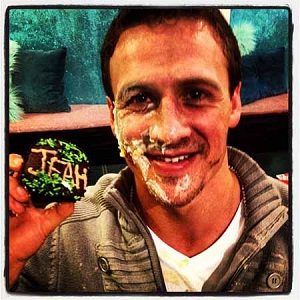 'What Would Ryan Lochte Do?' Apparently, nobody cares. After just one 8-episode season, E! has decided to cancel the Olympic swimmer's reality TV show, according to
TVLine
.
Lochte was offered TV show deals by several networks following his guest appearances on "30 Rock" and "90210," but he opted for the E! docuseries. The show followed his personal life, his training for the 2016 Olympic Games, and most importantly, his abs.
READ MORE: Ryan Lochte To Make His Run At Reality TV
But, besides the swimmer's incredible physique, the show offered very little to viewers beyond watching him and his "lochtourage," partying and signature word: "Jeah."
The buzz surrounding the show was huge, but "What Would Ryan Lochte Do?" averaged only 440,000 viewers per episode. The first episode, which aired in April, received only 807,000 viewers, despite following an E! News special that featured Ryan Seacrest interviewing the Kardashians, which drew a much larger audience.
An E! insider also told TVLine that while the network is discontinuing the show, they would like to work with Lochte on future projects.
But until that day comes, I leave you with one of Ryan Lochte's finer moments on the show: getting his abs plastered.
To fill the void that Lochte and the "lochtourage" left in the E! schedule, this fall promises "Eric & Jessie," a show that follows football player Eric Decker and singer Jessie James, premiering on Sunday, Sept. 29.
Reach Staff Reporter Alex Reed here.