Health
Sexual Education For Kindergartners In Chicago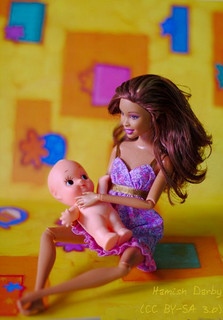 In contrast to Ohio schools, which began cutting their sexual education programs, Chicago schools are strengthening their efforts to prevent unwanted pregnancies and STDs by teaching students about sex as early as kindergarten.
Chicago Public Schools (CPS) have mandated the implementation of 300 minutes of health and sexual education for kindergarten students each year.
This program stems from a 2003 proposal that President Barack Obama suggested while serving in the Illinois state senate.
"I'm OK with it," said parent Ayesha Ahmad in an interview with CBS Chicago. "I'd like to believe it's not necessary, but I think our culture dictates you can't start early enough."
According to CPS, the curriculum will center on bullying, learning about body parts, and discussing different family structures.
"Whether that means there's two moms at home,home life is different, and we introduce the fact that we all have a diverse background," said Stephanie Whyte, the Chief Health Officer for CPS.
Some critics object to homosexuality being taught in the classroom, especially among such young children.
"If he has questions, I'm happy to answer them, but I'm not sure it belongs in a classroom setting," said parent Brooke Lyon.
CPS encourages parents to look over the curriculum outline so that if they are uncomfortable with any of the material, they can ask for their child to be excused from the lesson.
According to a 2012 study by the Chicago Department of Public Health, Chicago's teen birth rate his decreased 33% from 1999-2009; yet the Chicago teen birth rate remains among the highest in the nation—nearly one and a half times higher than the national average.
It remains to be seen whether this contentious plan for early sexual education lessons will end up being a viable solution to help address the high teen birth rate.
Reach Executive Producer Sara Newman here and follow her on Twitter.