Health
Ohio Teens Teach Sex Education To Classmates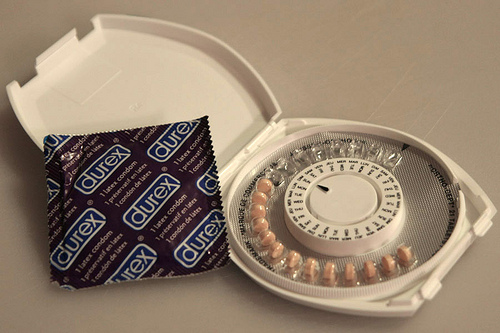 The rate of sexually transmitted disease continues to rise to an alarming new high in Cuyahoga County, Ohio, yet many school districts teach abstinence-only sex education.
Cuyahoga County, which includes Cleveland and is one of the most populated areas in Ohio, is experiencing the highest levels of new HIV infection cases in six years, according to The Cleveland Department of Public Health. Over 300 cases were diagnosed last year—a number that the county has not reached since 2007.
But some high schools in the area continue to teach abstinence-only education, leaving teenagers susceptible to STDs they know little to nothing about. In response, Case Western Reserve University started a program to train teens to teach sex education classes for their peers.
There are currently four peer educators who talk to high school students about different forms of birth control and how to prevent STDs. They also host a "Teen Night" once a week at a local health clinic where teens can get tested for STDs.
At "Teen Night," the peer educators hand out gift bags containing condoms, hand sanitizer, and notes with encouraging messages such as "know your status."
"They are incredibly passionate about their work," said Brynne Presser, 25, who helps train the teenagers. "When we selected them, we wanted to make sure they wanted to make a difference and it wasn't just a job to them."
While the high number of HIV cases is a problem affecting all of Cuyahoga County, health professionals working for Case Western Reserve University decided to target low-income neighborhoods like Glenville.
During 2010-2011, a two-year period, 14-21 cases of HIV and HIV-with-AIDS were diagnosed in Glenville—the highest range in Cleveland. Only two other Cleveland neighborhoods out of 35 had a number of cases that fell in this range.
Researchers at the Infectious Disease Alliance at Case Western put together a focus group that sat down with parents and community leaders to discuss ways to solve the problem. They came up with the peer educator program, where they would select students from the Glenville area to become sex educators. This way, the students might feel more comfortable talking to them, since they could "talk the talk and walk the walk," Pressler said.
The Alliance also chose to test the program in Glenville because of the proximity of the health center to the high school.
The teen sex educators all received eight weeks of formal training before they started their jobs. They earn a stipend of $200 per month, which can increase to $300 if they put in more work beyond their job requirements. The Glenville residents came up with the idea of paying the teachers, since that would provide an economic opportunity for local teens.
In addition to teaching sex education, the teens are also trained to take vitals at the local health clinic, which includes recording patients' height, weight and blood pressure.
"The students like seeing young faces. They say they feel more comfortable coming to the clinic," said educator Autumn Nalls, 18, a student at John Hay High school in Cleveland.
The peer teachers said that they try to make the sessions more like a conversation rather than a lecture on what teens should and should not do. They said they want to make sex education fun, and have done activities such as trying flavored condoms.
Peer educator Destiny White, 16, said one of the reasons she wanted to teach sex education was because when she was in middle school, "nobody told us about sex and what it really was."
Amanda Healan, the co-director of the Infectious Disease Alliance, said she wants the program to impart a holistic approach to disease prevention, rather than just the science of STIs. Part of the lesson includes information about alcohol, and how it can lower inhibitions and lead to unsafe sex.
Both White and Nalls said they had a positive experience with not only their students, but their co-workers as well.
"We've created our own little family," Nalls said.
Email Anne Artley here.