Los Angeles
Monica Ratliff Takes Lead In School Board Vote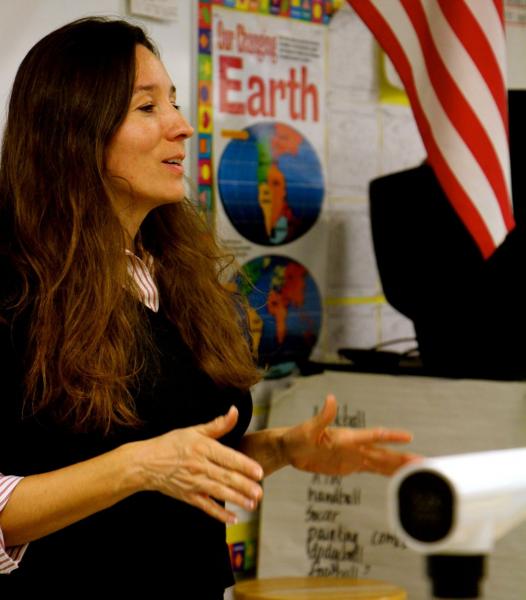 While the L.A. mayoral election has come and passed, the Los Angeles School board election is still in its final run.
READ MORE: LAUSD School Board Elections: The Rundown
In early returns, Monica Ratliff came out ahead even though Antonio Sanchez was the original favorite with a stronger backing.
From the L.A. Times:
"Ratliff, a 43-year-old teacher, countered with a low-visibility grassroots campaign that made an issue of Sanchez's big-money backers and relied on support from individual educators and newspaper endorsements.
"We don't know what's going to happen at the end," Ratliff said. "But it's nice to see that there were a number of voters who had faith in me as a candidate and were able to look past the glossy fliers and the money."
While Ratliff has the experience of a grade school teacher that voters seem to place their trust in, Sanchez is an urban planner that has experience for the prior Mayor Villariagosa and the L.A. Federation of Labor. His campaign relies heavily on the backing of influential people, such as the support of the Democrat Party and American Federation of Teachers.
READ MORE: Who Are The LAUSD School Board Candidates?
From the DailyNews:
"At the end of the day, the teacher running against the establishment and outside money was the main thing driving her victory," said Raphael Sonenshein, executive director of the Pat Brown Institute for Public Affairs at Cal State Los Angeles. "Sometimes, getting all of the support is worse than getting some of the support."
They also continued in saying that Ratliff intends to finish up her school year before taking full time responsibility for the school board and fixing up her school district, once the count becomes official.
As it currently stands, Ratliff has the unofficial lead with 20,243 votes (51.87%) to Sanchez's 18,779 (42.81%) count of votes.
Read more of Neon Tommy's coverage on the LA election here.
Reach Executive Producer Eric Parra here.