National
Suspect Charged In Sending Letters Containing Poison To Obama And Others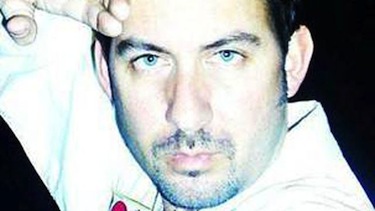 The attorney for the man charged with mailing letters containing ricin to the president and other government officials said her client was innocent Thursday.
A statement from the U.S Department of Justice said 45 year old Paul Kevin Curtis faces two federal charges accusing him of threatening the president and others. If convicted, he could face up to 15 years in prison. The suspect said little during his first hearing in a federal courtroom in Oxford, Miss.
His attorney Christi McCoy "maintains 100 percent that he did not do this." According to USA Today, McCoy knows Curtis and his family and does not believe the charges against him.
ALSO SEE: Obama Sent Ricin-Laced Letter
Tests have confirmed the letter sent to Mississippi Sen. Roger Wicker contained ricin, a highly toxic poison. Wicker admitted meeting Curtis, previously. "I have indeed met the gentleman, yes. At a social event. He's an entertainer. He's an Elvis impersonator," said the senator. "It's my understanding that since that time he's had mental health issues, and may not be as stable as he had been."
Testing is still being done on the letter Curtis allegedly sent President Obama. However, preliminary analysis do show a presence of the poison in that letter as well. The amount of ricin contained in each letter has not been released. CBS News reported the letters were intercepted by authorities before they reached their targets.
Read more of Neon Tommy's coverage of the ricin letters here.
Reach Executive Producer Briana Goodall here.