Sports
Pittsburgh Penguins Acquire Jarome Iginla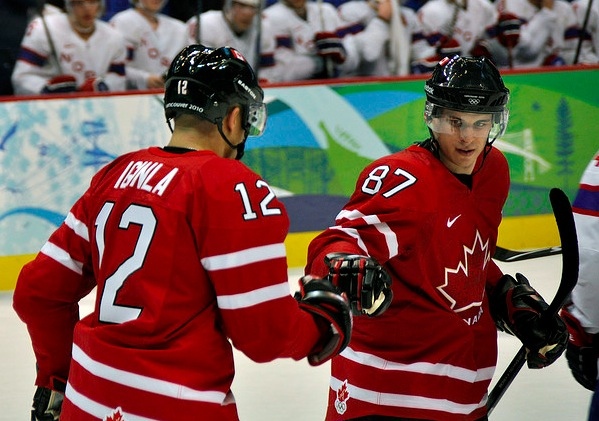 The Pittsburgh Penguins
have acquired right winger Jarome Iginla
from the Calgary Flames for prospects Kenneth Agostino, Ben Hanowski and the team's 2013 first-round pick. Iginla has 525 career goals, the third-most among active NHL players.
The trade comes after widespread reports that Iginla would be joining the Boston Bruins, with at least one reporter calling it a "done deal." Instead, Iginla will join the Eastern Conference leaders, likely on a line with Sidney Crosby (league-leading 54 points) and Chris Kunitz (third in the NHL with 19 goals).
Iginla, 35, played 16 seasons in Calgary and has been the Flames' captain since 2003. The forward has missed only one game with the Flames in the last six years, and is coming off 11 straight seasons with 30+ goals. He joins forward Brenden Morrow and defenseman Douglas Murray as deadline acquisitions for the Penguins, who are currently on a league-high 13-game winning streak.
He led the Flames to the Stanley Cup Finals and is a seven-time All-Star, but has never won the Cup.
BREAKING: Pens acquire Alex Rodriguez from Yankees.

So, the Penguins get Poor Man's Iginla... and Iginla. Having trouble wrapping my head around that part of it.

Feaster says there's no condition on 1st rd pick. But we know there is -- it's going to be No. 30

#PensWillWinCup

Yes, some highly thought of prospects and picks are out the door, but how did this happen without moving a roster player?

#JediSkills #Pens

The Pens just became the better-est team in hockey.

Brenden Morrow, Douglas Murray, Jarome Iginla _ can you say, ALL IN

For Iginla,

#Flames

get Yale F Kenneth Agostino, 20 5-11, 195, St. Cloud St. C/RW Ben Hanowski, 22, 6-2, 210 & 1st round pick.

Feaster:

#Flames

hockey ops asked ownership group for permission to trade Iginla. Also asked 12 to submit list of teams.