National
5 Ways Budget Cuts Will Affect Students
The sequester is here, and students across the country are going to feel the pain.
Along with children of low-income families, single mothers, the mentally ill, children living on Native American reservations or military bases and numerous other vulnerable populations, university students will be impacted by federal budget cuts.
The sequester's effect will be to further reduce access to education for those who already have few resources. Less education means fewer opportunities. And that means the disparity in wealth in the U.S. - already the second highest of the 34 OECD (Organization for Economic Cooperation and Development) countries - will continue to grow.
Here are some of the areas in which college students will get hit:
Financial aid
Not only will supplemental educational opportunity grants will be cut by $37 million, but cuts to administration budgets mean that there will be fewer workers available to process Free Applications for Federal Student Aid (FAFSAs), according to U.S. Secretary of Education Arne Duncan. The result: less aid distributed to fewer students, leaving fewer students able to afford college.
California will be the state most affected by reductions in financial aid, with 9,600 students cut off, according to a White House factsheet.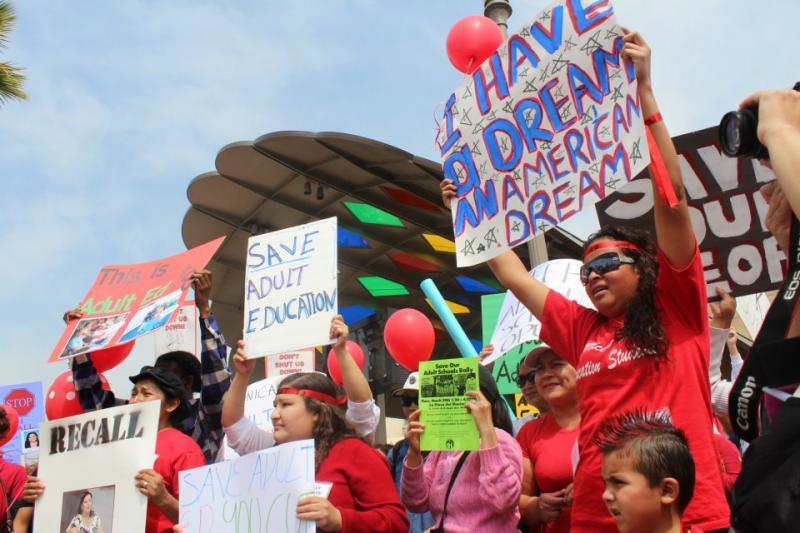 Work-study
Federal work-study programs, which allow students to work in part-time jobs to help pay tuition, will be slashed by $49 million, said Duncan. Approximately 33,000 fewer students nationwide will be eligible for work-study once cuts go into effect.
California will be the second most affected state, the White House said, eliminating 3,690 students from the program.
Research funding
Cuts to national research organizations like the National Institutes of Health mean fewer research grants to universities, reported the Chronicle of Higher Education. Fewer students will gain work experience or income as research assistants. Undergraduate research assistants will likely be the first to get the ax.
Elementary and high school funding
In addition to the growing difficulty of affording college, elementary and high school students face new challenges in getting their more basic educations. Title I education funds and Head Start services are federally funded programs created to increase access to eductation for children from low-income families. Both face significant cuts, which translates to fewer teachers, aides, after school programs and support for disadvantaged students, reported The Hill's Congress Blog.
Spring break
If you're lucky enough to be unaffected by cuts in aid, you might still feel the burn en route to your spring break party abroad. Layoffs will mean less airport employees available to facilitate security checks, increasing wait times by up to 50 percent, said U.S. Customs and Border Protection.
For more Neon Tommy coverage of federal budget cuts, go here.
For a snapshot of how the sequester will affect student loans, go here.
For an interactive map showing how the sequester will affect your state, go here.
Reach Executive Producer Lauren Madow here. Follow her here.