Entertainment News
Matthew McConaughey Launches Sportswear Line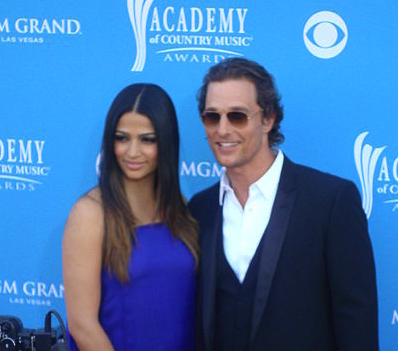 The famed actor known for taking his clothes off in Magic Mike is launching a line of active-inspired sportswear that will go on sale this March in 150 Dillard's stores. Matthew McConaughey collection is called JKL after the
Just Keep Livin' Foundation
, a charity he founded in 2008 after the death of his father.
To keep his father's spirit alive, McConaughey focuses on living out the things his father taught him, dedicating the foundation to helping kids grow into healthy adults and empowering teens to make healthy decisions through health education and active living. When the charity was first formed, McConaughey began labeling products ranging from shirts, hats, flip flops to cozies with the phrase "Just Keep Livin'." His fans and friends started asking to buy these products, pushing McConaughey to officially start his own clothing line.
Toronto-based private label manufacturer Grand National Apparel Inc., known for working with brands like Perry Ellis, was intrigued by McConaughey's lifestyle and philosophy. President and chief executive officer Jeff Otis wasn't looking for just another celebrity line, knowing the low chance of lasting success, but took an interest in the active and adventurous concept that the JKL line reflects.
The JKL Foundation is to receive a percentage of sales from the line. McConaughey's name is not on the label, and for a reason. Though he is actively involved in the design and making of the collection, he isn't fond of labels and wants to sell the line for what it is, not because of his name. The design is outdoor-inspired sportswear but with "performance features." McConaughey's goal is for men to have clothes fit for any part of the day. The collection also focuses on addressing common fit issues, while still adding a stylish component.
In an interview with Women's Wear Daily, McConaughey says, "I like to be able to wear something that is appropriate for wherever the day takes me; to work, on a hike, and then out to dinner. I like to take the formality out of the day's schedule and be ready for any off-road detour." Men's sportswear is his first step into the fashion industry, which will be a challenging uphill battle, the actor and entrepreneur has confidence in the JKL philosophy.
The JKL collection will be offered to other retailers this fall. Prices are reportedly about $30 for shirts and $90 for jeans.
Reach Staff Reporter Jennifer Joh here. Follow her on Twitter here.