NBA
Revising The NBA All-Star Rosters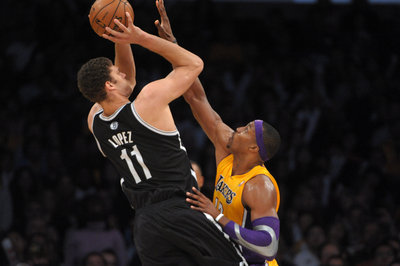 In each of our four major sports leagues, the fans have a significant impact on who participates in the All-Star Game (or Pro Bowl). Typically, the fans vote for the starting lineups, while the coaches (and sometimes players) select the reserves. While this system may be the most democratic, it is also inherently flawed. A few mistakes by the fans create a domino effect down the roster, leading to unjust omissions.
The selection process is tricky to amend, though. Clearly, the fans aren't as informed or qualified to make the choices as the coaches, players, and scouts, and tend to turn the process into more of a popularity contest. However, on the other hand, All-Star games are an exhibition meant for the fans' entertainment, so they should have every right to choose who parttakes.
All-Star selections matter for two reasons. First, fans become so emotionally invested in their respected teams and players that they get legitimately upset and insulted if one of their own is deemed undeserving of representing that team and city (this idea particularly applies in small-markets). Players care about making the All-Star game, so devoted fans care vicariously for them. Secondly, even though the game itself is just an exhibition, All-Star appearances is an ubiquitous stat on player's resumes, and always looked at when determining Hall of Fame status or historical ranking.
This year, the fans and coaches did a solid job selecting the rosters. A couple errors produced a few snubs, but for the most part only a handful of players have legitimate qualms for not going to Houston.
The following isn't a list of snubs with legitimate gripes for not being chosen, but rather a few specific revisions to the roster. Too often, fans and analysts complain about a certain player being left out even though there is no one less qualified on the team. There are only 12 spots—some deserving guys are not going to make it.
Eastern Conference
Starters:
G: Rajon Rondo (BOS): 13.7 PPG/5.6 RPG/11.1 APG/48.4% FG
G: Dwyane Wade (MIA): 20.8 PPG/4.7 RPG/ 4.5 APG/51.6% FG
FC: Carmelo Anthony (NYK): 29.1 PPG/6.1 RPG/45.4% FG
FC: LeBron James (MIA): 26.4 PPG/8.1 RPG/7.1 APG/55.1% FG
FC: Kevin Garnett (BOS): 14.7 PPG/7.2 RPG/50.1% FG
Reserves:
G: Jrue Holiday (PHI): 19.0 PPG/9.0 APG/45.4% FG
G: Kyrie Irving (CLE): 24.0 PPG/5.6 APG/47.4% FG
FC: Paul George (IND): 17.3 PPG/7.8 RPG/42.4% FG
FC: Luol Deng (CHI): 17.4 PPG/6.4 RPG/44% FG
FC: Tyson Chandler (NYK): 12.1 PPG/10.9 RPG/67.3% FG
FC: Joakim Noah (CHI): 12.2 PPG/11 RPG/2.1 BPG
FC: Chris Bosh (MIA): 17.7 PPG/7.2 RPG/54.2% FG
Who Should Be In?
Brook Lopez over Chris Bosh:
Frankly, Lopez should be ticked off that he didn't make this squad. The Nets' center has been the most consistent and best player for Brooklyn all season, and the team began to turn things around when interim coach P.J. Carlesimo made Lopez the new focal point of the offense. He has averaged 19.1 PPG on 53.6% shooting so far in January, during which the Nets are 10-3. His rebounding is still subpar (7.3 RPG), but he has become a decent rim-protector (2.1 BPG), and is clearly the finest offensive center in the East. Overall, he leads the Nets in scoring at 18.6 PPG, shoots 52.1% from the field, and, amazingly, possesses the league's fourth highest PER (25.28).
Lopez should feel especially slighted because another Eastern Conference big man, Chris Bosh, is wrongfully included on this team. Bosh's numbers, while solid, are not as impressive as Lopez's, especially considering he plays one of the easiest offensive roles in the league as the third option behind James and Wade, and receives infinite open looks. And, at the other end of the floor, Bosh has been a rebounding liability. In Miami's current small-ball system, Bosh is the only low-post rebounding option. He should be devoting all of his efforts into crashing the glass, especially considering how little he needs to work for open looks on offense. Instead, his rebounding numbers are the lowest of his career (and worse then Lopez). Bosh is a big reason why Miami ranks dead last in the NBA in rebounding.
Despite the fans' error of voting Kevin Garnett as a starter over Tyson Chandler, Joakim Noah, and even Lopez, he is still more worthy than Bosh. The only noticeable statistical difference between them is scoring (a difference of 3 PPG), but Garnett's defensive impact (still phenomenal) and prominent leadership role on his team, combined with his still-efficient offense, make him a more worthy reserve choice. Still, more importantly, Lopez should be there.
Paul Pierce over Paul George:
Both these wings have bounced back from slow starts, but Pierce has had the more impressive first-half. He's not scoring as efficiently (18.8 PPG on 42%), but George hasn't been any better. Pierce produces at a higher rate, though, because he plays almost four fewer minutes per game. Pierce is a better defender than George, because of his smarts and savvy, and is still one of the most clutch players in the game. George's time will come, but Pierce deserves it now.
A fair argument can be made for Luol Deng's omission instead of George, but I don't agree. Deng is truly one of the 10 best defensive players in basketball, with a rare ability to guard four different positions at an elite level. Additionally, few players in the league have been asked to do more this season than Deng, who leads the Association in minutes per game (39.4), guards the opposing best scorer each night, and is basically Chicago's first option on offense. Both him and Noah deserve the selections for playing stellar two-way basketball and keeping the Bulls relevant in the playoff race without Derrick Rose.
My Roster:
Starters: Rondo, Wade, Anthony, James, Chandler
Reserves: Irving, Holiday, Pierce, Deng, Lopez, Noah, Garnett
Others Considered: Al Horford, David West, Carlos Boozer, Greg Monroe, Joe Johnson, Brandon Jennings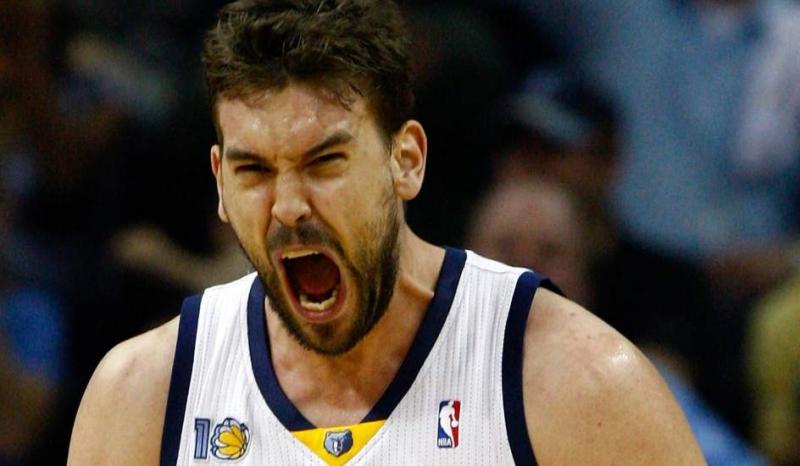 Western Conference
Starters:
G: Chris Paul (LAC): 16.6 PPG/9.7 APG/2.6 SPG/47.3% FG
G: Kobe Bryant (LAL): 28.9 PPG/4.9 RPG/4.9 APG/46.7% FG
FC: Kevin Durant (OKC): 29.5 PPG/7.5 RPG/52.1% FG
FC: Blake Griffin (LAC): 18.1 PPG/8.5 RPG/52.9% FG
FC: Dwight Howard (LAL): 16.7 PPG/12.1 RPG/2.5 BPG/57.9% FG
Reserves:
G: Tony Parker (SAS): 19.8 PPG/7.5 APG/52.1% FG
G: Russell Westbrook (OKC): 22.6 PPG/5.3 RPG/8.3 APG
G: James Harden (HOU): 25.9 PPG/5.5 APG/43.6% FG
FC: Zach Randolph (MEM): 16.0 PPG/11.5 RPG/48.2% FG
FC: Tim Duncan (SAS): 17.5 PPG/9.8 RPG/2.7 BPG/50.5% FG
FC: David Lee (GSW): 19.7 PPG/10.7 RPG/51.9% FG
FC: LaMarcus Aldridge (POR): 20.7 PPG/8.8 RPG/46.8% FG
Who Should Be In?
Marc Gasol over Dwight Howard:
The fans and coaches did a better job selecting the Western Conference roster. The only glaring snub is Marc Gasol, and, frankly, Dwight Howard should not be on the All-Star team. Howard hasn't been bad by any means, and his numbers are All-Star caliber, but his impact on the court hasn't been anywhere near as positive as Gasol's.
Howard has just not been the same player this year, and his recent back surgery is the main reason. His blatant stiffness has hindered his explosiveness around the rim, and he is nowhere near the defensive presence of year's past, and not as athletically superior as he used to seem. His inability to jump quickly, run at the same speed, and just overall fly around the court has made him a slow-down, below-the-rim, average defensive center.
Gasol, on the other hand, is perhaps the most skilled center in the game today. His post-game is near polished, although the Grizzlies don't rely on him for big scoring. Rather, Gasol's role is more of an orchestrator, taking advantage of his premier IQ and passing ability to encompass everyone in the offense. On defense, he's as good as any center in the league right now in terms of spacing and rotations.
Gasol's unselfishness, defensive prowess, and likability as a person make him quite possibly the easiest active player in the league to play with. Not only is he worthy of an All-Star nod, but he also represents the polar opposite of Howard, who has been a locker room nuisance with a bad attitude for two seasons.
Regarding Stephen Curry:
The most talked about omission has been Steph Curry. In this case, it's hard to call Curry a snub. Seemingly, the only reason Curry is not on the team is because there are only 12 spots available. There is no reason to argue Curry is not having an All-Star caliber season, because he undoubtedly is.
Unfortunately for Curry, there is no one less qualified to remove besides Howard (and Marc Gasol is more deserving than Curry). Paul, Bryant, Harden, and Westbrook are inarguable locks and need to be included. Tony Parker, under the radar as usual, is the easiest argument for Curry's inclusion, but wouldn't make sense either.
Parker's 19.8 (PPG)/7.5 (APG) line is on par to Curry's 20.9/6.5 line, but Parker is far more efficient, shooting an absurd 52.1% and playing six fewer minutes per game—producing a PER of 22.96 (to Curry's 19.68). And, despite the Warriors' success so far, the Spurs have still been the better team, and deserve two All-Stars.
My Roster:
Starters: Paul, Bryant, Durant, Griffin, Gasol
Reserves: Westbrook, Harden, Parker, Duncan, Lee, Randolph, Aldridge
Others Considered: Serge Ibaka, Nicolas Batum, DeMarcus Cousins, Al Jefferson
RELATED:
Follow Michael Corvo on Twitter.