Nation and World
Port of Los Angeles Strike: The Impact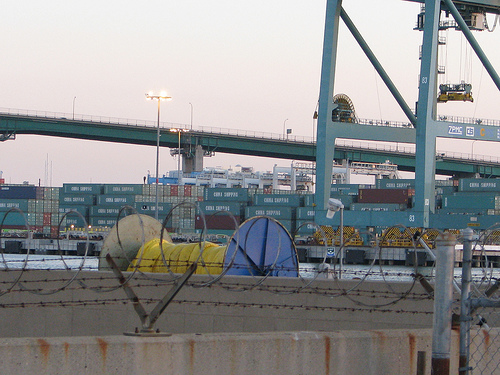 The strike at the Port of Los Angeles at the Port of Long Beach ended after eight days of picketing, with the union for clerical workers at several terminals agreeing to a four-year contract shortly before the arrival of federal mediators threatened to diminish its upper hand in negotiations.
It is unknown when the new contract will be formally approved.
The strike may be over, but its impact may lag on. Art Wong, a spokesman for the Port of Long Beach, told the USA Today, "It's going to take a few days, maybe a week or two to get back to normal." As mentioned in yesterday's report, most of the goods for the holiday season have arrived in the United States, but there are other goods to account for.
The auto industry gives the Port of Los Angeles and the Port of Long Beach a lot of use because two major car companies, Toyota and Honda, are based out of Japan.
A Toyota spokesperson said via email, "Before the deal was reached at the Port, we were examining the situation closely, but had not announced any production adjustments. Therefore, no sales were affected."
Reach staff reporter Max Schwartz here; follow him on Twitter here.