Los Angeles
Jackie Lacey For District Attorney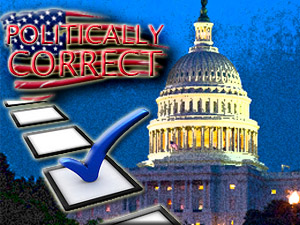 California may have a national reputation as a liberal utopian playground, but its voters have historically been somewhat surprisingly heavy-handed on crime. This is a state that adopted one of the more serious
three-strikes laws
in 1994 (which may be loosened on Tuesday if
Proposition 36
passes) and still has the death penalty (which is also on the chopping block in the form of
Proposition 34
).
Deep-blue Los Angeles, which has gone through its ups and downs as a city in fighting crime (now happens to be a relatively peaceful era), has itself had a Republican district attorney, Steve Cooley, since 2000. Cooley ran unsuccessfully for the statewide attorney general position in 2010, and is currently serving out the end of his third term.
Angelenos will choose Tuesday to pass the torch to either Democratic chief deputy district attorney Jackie Lacey or Republican homicide prosecutor Alan Jackson. As the L.A. Times reports, both candidates support the death penalty and alternative sentencing and are similar on many issues (but notably not Proposition 36, which Lacey supports and Jackson does not), making their contest less about ideology and more about personal qualities.
Lacey is a long-time veteran of the D.A.'s office, having served as Cooley's number two (and very first hire to a senior level position) and earning his cross-party endorsement in the race. She has also enjoyed tremendous success raising money and obtaining high-profile endorsements, according to the Los Angeles Dragnet blog. The South L.A. native would be the first African-American and first woman district attorney in the history of Los Angeles County.
Lacey's cozy relationship with Cooley has not always been a positive for her, as her involvement in a public dispute between her old boss and the prosecutors' union inspired a Jackson campaign ad calling her "dishonest under oath to protect her boss" over conflicting testimony Lacey had given at two separate hearings, which she blamed on low blood sugar, according to KPCC.
Texas native Jackson is a fiery prosecutor who touts his active courtroom experience as his main asset, compared with the more administrative nature of Lacey's current position. He has also campaigned on his successful prosecution of music producer Phil Spector, calling himself "the first attorney in over 40 years to secure a murder conviction against a celebrity in a Los Angeles courtroom."
Jackson's campaign hit a bit of controversy, when the L.A. Times reported that a major donor who held a fundraiser for the candidate, Victorino Noval, was a convicted felon who had been guilty of mail fraud and tax evasion. Jackson denied knowledge of Noval's past and returned his contributions.
Both Lacey and Jackson are competent leaders with very few distinctions on critical issues. We like Jackson's fire and passion for the job, but Lacey's experience and savvy makes her the right choice for Los Angeles County.
Read more of Neon Tommy's coverage of the 2012 elections here.
Reach Editor-at-Large Matt Pressberg here.