Film and TV
12 Shows That Deserve A Comeback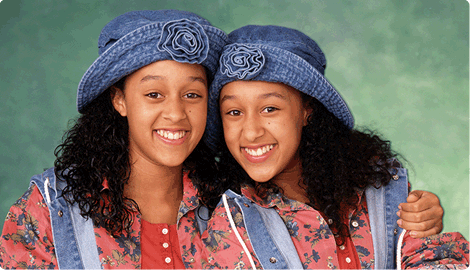 With Nick Cannon's sketch comedy show "Nick Cannon Presents Wild 'n Out" returning next year and Disney pushing for a "Boy Meets World" spinoff (Appropriately entitled "Girl Meets World"), now seems like the perfect time to consider other television shows that deserve a resurrection. From old school comedies to childhood favorites to premature cancellations, here are the best shows that were either gone before their time or too memorable to not bring back.
1. "Ned's Declassified School Survival Guide"
Because, let's face it, college students really need a survival guide tailored to them. Remember when the two lead characters on the show Devon Werkheiser and Lindsey Shaw were dating for a couple years? Nowadays, Lindsey is invested with her role on "Pretty Little Liars", but Devon should definitely be brought back as a college student with some new friends of his own!
2. "Zoey 101"
Every teenager who watched "Zoey 101" on Teen Nick wanted to go to a beautiful boarding school like Pacific Coast Academy (which, shockingly, turned out to be Pepperdine University's campus in Malibu, California). With some fresh faces, equal dynamic, and the same setting, this show could go far as a creative spinoff.
3. "Pan Am"

This show had excellent potential but was ripped off the air much too soon. "Pan Am" featured some historical moments, and though some truths were undeniably stretched, the show should not have been put down for it. However, there is talk of the show possibly returning, so look out for "Pan Am" making a comeback online or even overseas.
4. "Sister, Sister"
If "Boy Meets World" gets its comeback, then "Sister, Sister" should absolutely have its chance, too. Imagine Tia and Tamera, now grown women, in a show taking on the world as leading professionals in different careers. Add a few flashbacks to their years on "Sister, Sister", include more adult themes, and stick them on a different network than Disney… it has potential.
5. "The River"
Never mind the occasional cheesy antics the show tossed in, "The River" was too good of a program to cut so soon. Since it ended on a cliffhanger with phenomenal opportunity to make the plot exciting, the show could seamlessly ease itself back on air. Sure, the show had its limitations because of the reality aspect it pursued, but did it really deserve cancellation? Absolutely not.
6. "Numb3rs"
While the statistics show consistently disappointing ratings, "Numb3rs" should not have been cancelled before its seventh season. "Numb3rs" was one of those different shows that followed a unique concept, like "Criminal Minds." The show would benefit from an upgraded story line and more relatable personal stories.
7. "Ghost Whisperer"
"Ghost Whisperer," like "Numb3rs," was among the many shows that CBS chose to axe out back in 2010. Loyal fans were just as upset as Jennifer Love Hewitt was when the show was cancelled after its fifth season, and for good reason. The show could have been brought to a different level, had more creative storylines been put into the plot. The show almost had a comeback on ABC, but fell flat.
8. "Ugly Betty"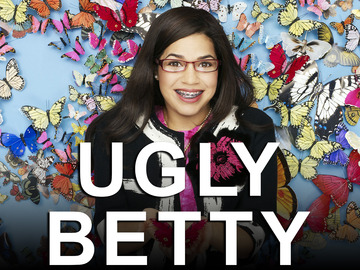 No show was as inspirational as "Ugly Betty" was. The show eventually ended, presumably because of its decreased ratings and the storyline running dry. Yet "Ugly Betty" should return with its original writers, maybe with new characters or a fast-forward perspective like on "Desperate Housewives."
9. "Phil of the Future"
Though it featured some cheap-looking props and cheesy acting, "Phil of the Future" was an endearing show and did not deserve to be cut for its success. Perhaps a spinoff is possible, where the Diffy family is able to return home to the future and Keely Teslow decides to come along. The show could be about her integration into Phil's futuristic world and their relationship progressing over time.
10. "Heroes"
"Heroes" had an amazing first season that it never could catch up to afterwards. Since its cancellation, rumors flew about a potential movie deal, but nothing certain has been planned. If the film idea never launches, perhaps bringing the show back and trying to recapture its roots would help "Heroes" regain its fame.
11. "Life With Derek"
This Canadian sitcom had a cute family feel to it. It was on Disney Channel for some time and then seemed to disappear. Thankfully, the show's cast seems to be rejoining for more airtime under the new name, "Life With Derek, Again." Such a shame that the two lead roles Casey and Derek are step-siblings, as they had great chemistry in "Life With Derek."
12. "Greek"
Yes, college only lasts for four years (not including grad school, of course) and shows about college are bound to come to an end. Nonetheless, "Greek" was amazing in its time and deserves to be resurrected with fresh faces like on "Degrassi" or "Glee.
Reach Staff Reporter Kathy Zerbib here. Follow her on Twitter here.