Politics
Bill Berryhill Beats Out Cathleen Galgiani In State Senate District 5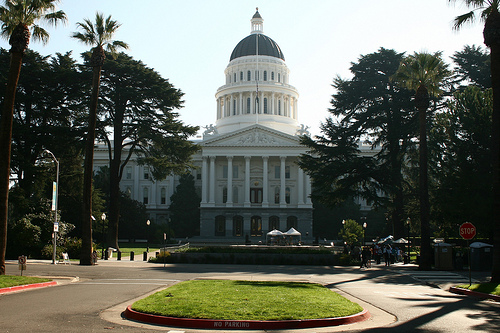 Incumbent Assemblymembers Bill Berryhill and Cathleen Galgiani campaigned in one of the most hotly contested State Senate districts this year. With 100 percent of precincts reporting and likely some absentee ballots left to be counted, Berryhill appeared ready to victor by a couple of percentage points early Wednesday.
State Senate District 5 incorporates parts of Sacramento, the Central Valley and northern San Francisco Bay.
The race in District 5 is considered to be one of the most important seats for the Democrats' vying for a supermajority in the Senate. As of early Wednesday, it appeared Democrats would capture that distinction despite Galgiani's apparent loss.
The District 5 seat appeared to be up for grabs, with Democrats having a slight three percent advantage in voter registration over Republicans in the district.
Galgiani, the Democratic candidate, spent the past six years in the State Assembly heading numerous committees. Berryhill, a Republican, runs a wine grape farming operation, served four years in the State Assembly and previously was a trustee of the Ceres Unified School Board.
While they agree on some issues, Berryhill and Galgiani were deeply divided on California's proposed bullet train.
Galgiani's campaign has been promoting the high speed rail intended to travel between Los Angeles and San Francisco. The Assemblywoman authored AB 3034 which put the train on the ballot and also chaired the Assembly Committee on High-Speed Rail. She was also instrumental in securing $3 billion in federal funding for high-speed rail in California.
Berryhill, on the other hand, strongly opposes the train.
"California should be focusing its resources on educating our kids and keeping prisoners behind bars -- not building a $100-billion train,'' he said.
In addition to opposing the train, Berryhill aimed to bring more transparency to Sacramento's budgets and reduce spending. He promised to promote family farms and and agricultural sustainability in the San Joaquin Valley.
Galgiani also supported agriculture and she chaired the Assembly Agriculture Committee. She co-authored SB 59, which protects water in the San Joaquin Delta and advocated strongly for farmers' water rights.
Though both candidates support projects that benefit their constituents, voting integrity may not be either candidate's strongest attribute. Both Galgiani and Berryhill have voted after the fact or changed their votes on pieces of legislation, according to the Associated Press. Galgiani has altered her vote 136 times while Berryhill has altered his 49 times.
While allowed in the Assembly, changing votes can give a misleading impression of a representative's record. An estimated 5,000 votes were altered in this year's legislative session alone.
READ MORE ON CALIFORNIA STATE SENATE RACES:
Ads Attack Wasteful Spending, Integrity In Senate District 31
Senate District 27 Race Focuses On Jobs, Education
Democrats, GOP Itching For Senate District 31 And 39
Sen. Pavley, GOP Candidate Zink Compete For Senate District 27
Galgiani And Berryhill Compete For 5th State Senate District
Reach Staff Reporter Jillian Olivas here.