Politics
Fran Pavley's Win In State Senate District 27 Helps Democrats Vie For Supermajority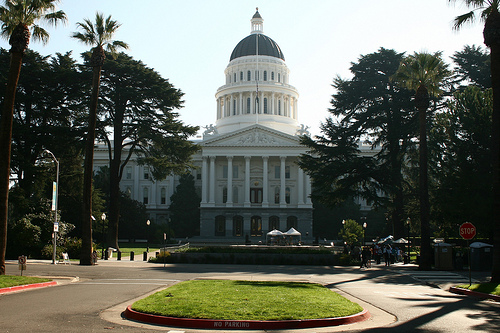 Boosted by
a large Democratic turnout
, State Sen. Fran Pavley won re-election over Deputy District Attorney Todd Zink for the District 27 seat in the California State Senate.
District 27 includes parts of eastern Ventura County and western Los Angeles County, including Malibu, Topanga, Thousand Oaks, Calabasas, Simi Valley, Moorpark and Agoura Hills.
This district was one of the most competitive races in the state. Democrats focused heavily on it to vy for a supermajority in the Senate, which they appeared to have captured.
Both candidates sent out mailers and organized precinct walks in the days leading up to the election.
Pavley and Zink both focused their campaigns on fiscal responsibility, education reform and public safety.
"The campaign continues to hammer at the same policy needs that demand attention in California. We continue to place focus around the creation of jobs for Californians, public safety for families, and a strong education for our children," Zink had said.
A former teacher herself, Pavley had said that "an educated workforce is the key to California's success and the foundation for a strong economy."
Pavley received endorsements from leading education and public safety organizations including the California Teachers Association, Association for Los Angeles Deputy Sheriffs and Ventura County Deputy Sheriffs' Association.
Zink was endorsed by the California Small Business Association, California Charter School Association Advocates and Howard Jarvis Taxpayers Association.
Pavley used her background in education as support for her campaign. She served as State Senator for District 23 since 2008 and previously served as mayor of Agoura Hills and a state assemblywoman. She touted her political experience in the campaign, citing efforts to work accross the aisle and important legislation she authored.
Zink, on the other hand, had been using Pavley's record against her, saying "a deep look at Sen. Pavley's voting record reveals a need for change."
In contrast to his opponent, Zink focused on the problems within California and claimed that current politicians in Sacramento, including Pavley, were failing to correct the state budget and failing infrastructure.
The race in District 27 was close since the June 5 primary where Zink won 51 percent compared to Pavley's 49 percent.
Democrats' final push to secure the seat for the incumbent raised more than $200,000.
READ MORE ON CALIFORNIA STATE SENATE RACES:
Ads Attack Wasteful Spending, Integrity In Senate District 31
Senate District 27 Race Focuses On Jobs, Education
Democrats, GOP Itching For Senate District 31 And 39
Sen. Pavley, GOP Candidate Zink Compete For Senate District 27
Galgiani And Berryhill Compete For 5th State Senate District
Reach Staff Reporter Jillian Olivas here.