International
Syrian Rebels Brace For Attack On Aleppo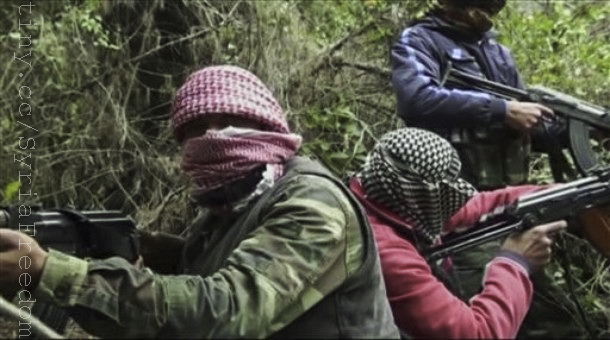 Continuing the dramatic increase in violence in Syria since the uprising began last year, fresh attacks occurred in Aleppo and Damascus Saturday.
According to BBC, "Government forces seem to now be pushing harder in the crucial battle for Aleppo."
Rebels in Aleppo had to prepare for another government offensive, this one larger than the last. Two large columns of government troops were headed for Aleppo. CNN reports:
"The fighting across Aleppo has raged for days in the city, causing widespread destruction and casualties and forcing civilians to flee. World powers fear the result of a mass government offensive on the city.

"Opposition activists reported heavy regime bombardment and rebel attacks in several Aleppo neighborhoods on Saturday. The regime is reporting the deaths, injuries and surrendering of dozens of 'terrorists' in several neighborhoods."
The site of Aleppo's government-controlled radio and TV complex became a battleground. Rebel fighters gained control of the area until they had to withdraw from government snipers and shelling.
Syrian army helicopters fired machine guns on Aleppo, as well as artillery shells.
Reports of violence Saturday are not confined to Aleppo, however. At least 56 deaths were reported in other regions of the country, including the deaths of women and children in Deir Ezzor.
Also, in Damascus, a bus carrying 48 Iranian Shiite pilgrims was attacked, and its passengers were kidnapped. The group responsible for the attack has not been identified as of yet. According to Businessweek:
"The abduction came as Syrian troops moved to crush one of the last rebel-dominated neighborhoods in the capital, shelling the area heavily. No group immediately claimed responsibility, although Iranian state media blamed the rebels fighting the Assad regime."
Damascus also suffered explosions as rebels renewed their offensive and prompted government retaliation.