Sports
Olympics 2012, Day 8: Wild Controversy In London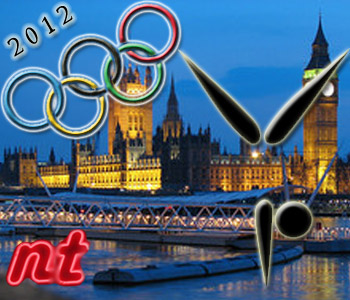 Story of the Day: Badminton Controversy
Badminton, one of the more typically quiet Olympic sports, exploded Wednesday when eight female players were disqualified for throwing preliminary matches. Officials passed down the decision less than a day after the women deliberately tried to lose their games in an attempt to secure an easier next-round opponent. Two teams from South Korea, one from China and another from Indonesia were all disqualified. Officials later apologized for the situation and said the decision was made "for the best interests of all of the players." For more in-depth coverage on the scandal click here.
Kohei Uchimura, Danell Levya Find Redemption in Men's Gymnastics Individual All-Around Finals
After an uncharacteristically disappointing performance in the men's gymnastics qualifying and team finals, Japan's Kohei Uchimura entered the individual all-around looking for a shot at redemption.
Uchimura, who's won three consecutive world titles in the past three years, was an easy favorite heading into the Olympic Games. But the gold medal favorite faltered in the qualifying round, falling off the high bar and pommel horse. In team finals, he struggled through his pommel horse routine once more, showing signs of imperfection for the first time in a career marked by artistic precision.
As Wednesday's competition approached, the pressure was on and the world-class gymnast delivered. Uchimura scored a 92.690, more than 1.5 points ahead of Germany's Marcel Nguyen. He breezed past the pommel horse in his first rotation, nailing the routine that has plagued him since traveling to London. He completed his next two events, the rings and vault, with equal excellence, securing a position at the top of the leaderboard and all but cementing a gold-medal finish.
American Danell Levya, like Uchimura, sought a second chance in men's all-around. After the U.S. men's team stumbled to a disappointing fifth-place finish, Levya largely blamed his pommel horse mishap for costing the Americans a shot at the gold medal. Levya found redemption for himself and his teammates, grabbing the last spot on the podium with a score of 90.698.
Yet history almost repeated itself before he could claim the bronze. The 20-year-old botched his pommel horse dismount in the first rotation, landing him in 17th place out of 24 total competitors. The 2011 reigning world parallel bars champion rallied back, to post the night's highest scores on both his signature event and the high bar. This was the first medal for the United States in men's all-around since Paul Hamm won gold in 2004.
Great Britain Nabs First Gold Medal Of The Games
Great Britain grabbed the elusive gold medal Wednesday, the first for the host country who suffered four days of disappointment in events including archery and handball.
Rowers Helen Glover and Heather Stanning came in clutch at Dorney Lake to shut out the competition and give the host team something to celebrate. The pair took an early lead on the water, jumping ahead by as many as five seconds and finishing nearly one length ahead of Australia. New Zealand came in third place.
Glover and Stanning made history once more when they crossed the finish line. They are the first women to win a gold medal in rowing for Great Britain. Previously, the country had won gold at every Olympic Games since 1984, but the victories all belonged to men.
USC Olympians Update:
Rebecca Soni (USA): The American broke the 200-meter breaststroke world record in the semifinals, beating Canada's Annamay Pierse's 2009 record by 0.12.
Lauren Wenger, Kami Craig and Tumua Anae (USA): The women's water polo team tied with Spain, 9-9 apiece. Former Trojan Craig added four goals. The squad will face off against China Friday for the last game of group play.
Sofia Konoukh (Russia): Russia's women's water polo team defeated Italy, the 2012 European champions, 7-4. The team remains undefeated and leads Group B.
Flora Bolonyai (Hungary): Bolonyai, along with her Hungarian teammates, bounced back from a loss to the U.S. women's water polo team earlier in the week, narrowly defeating China, 11-10.
Nicole Davis (USA): Davis enters her second Olympics as the United States' top libero. The women's volleyball team continued its London dominance, sweeping China to earn the top spot in next week's quarterfinals.
Katinka Hosszu (Hungary): Hosszu's Hungarian relay team clocked 7:54:58 in the women's 4x200 freestyle relay qualifications. Hungary placed ninth of 16, missing the finals by 0.02 seconds.
Katarzyna Wilk (Poland): Wilk competed in the women's 100-meter freestyle, but failed to qualify for semifinals with a time of 56.13.

Medal Results from Day 8:
Rowing
Women's Coxless Pairs | Gold: Heather Stanning & Helen Glover (Great Britain), Silver: Kate Hornsey & Sarah Tait (Australia), Juliette Haigh & Rebecca Scown (New Zealand)
Women's Quadruple Sculls | Gold: Ukraine, Silver: Germany, Bronze: United States
Men's Eights | Gold: Germany, Silver: Canada, Bronze: Great Britain
Cycling
Women's Road Individual Time Trial | Gold: Kristin Armstrong (United States), Silver: Judith Arndt (Germany), Bronze: Olga Zabelinkskaya (Russia)
Men's Road Individual Time Trial | Gold: Bradley Wiggins (Great Britain), Silver: Tony Martin (Germany), Bronze: Chris Froome (Great Britain)
Table Tennis
Women's Singles | Gold: Li Xiaoxia, Silver: Ding Ning (China), Bronze: Tian Wei Feng (Singapore)
Diving
Men's 3-meter Springboard Synchro | Gold: Qin Kai & Luo Yutong (China), Silver: Ilya Zakharov & Evgeniy Kuznetsov (Russia), Bronze: Troy Dumais & Kristian Ipsen (United States)
Canoeing
Men's Slalom K-1 | Gold: Daniele Molmenti (Italy), Silver: Vavrinec Hradilek (Czech Republic), Hannes Aigner (Germany)
Weightlifting
Women's 69-kilogram (152 lbs) | Gold: Rim Jong Sim (North Korea), Silver: Roxana Cocos (Romania), Bronze: Maryna Shkermankova (Belarus)
Men's 77-kilogram (170 lbs) | Gold: Lu Xiaojun (China), Silver: Lu Haojie (China), Bronze: Ivan Cambar (Cuba)
Shooting
Women's 25-meter Pistol | Gold: Kim Jang-Mi (South Korea), Silver: Chen Ying (China), Bronze: Olena Kostevych (Ukraine)
Judo
Women's 70-kilogram (154 lbs) | Gold: Lucie Decosse (France), Silver: Kerstin Thiele (Germany), Bronze: Edith Bosch (Netherlands) and Yuri Alvear (Colombia)
Men's 90-kilogram (198 lbs) | Gold: Song Dae-Nam (South Korea), Silver: Asley Gonzalez (Cuba), Bronze: Ilias Iliasdis (Greece) and Masashi Nishiyama (Japan)
Gymnastics
Men's Artistic Individual All-Around | Gold: Kohei Uchimura (Japan), Silver: Marcel Nguyen (Germany), Bronze: Danell Leyva (United States)
Fencing
Men's Individual Epee | Gold: Ruben Limardo (Venezuela), Silver: Bartosz Piasecki (Norway), Bronze: Jung Jin-Sun (South Korea)
Women's Individual Sabre | Gold: Kim Ji Yeon (South Korea), Silver: Sophia Velikaia (Russia), Bronze: Olga Kharlan (Ukraine)

Swimming
Men's 200-meter Breaststroke | Gold: Daniel Gyurta (Hungary), Silver: Michael Jamieson (Great Britain), Bronze: Ryo Tateishi (Japan)
Women's 200-meter Butterfly | Gold: Jiao Liuyang (China), Silver: Mireia Belmonte (Spain), Bronze: Natsumi Hoshi (Japan)
Men's 100-meter Freestyle | Gold: Nathan Adrian (United States), Silver: James Magnussen (Australia), Bronze: Brent Hayden (Canada)
Women's 4x200-meter Freestyle | Gold: United States, Silver: Australia, Bronze: France
Read more of Neon Tommy's 2012 Olympic coverage here.
Reach Staff Reporter Amanda Martinez here.