Sports
Olympics 2012, Day 10: Michael Phelps, Missy Franklin Win Gold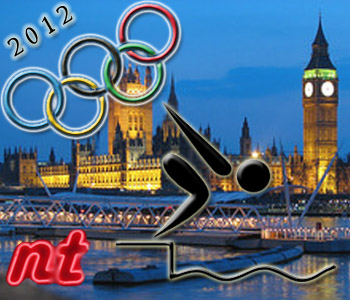 Team USA ended the day atop the medal standings for the second straight day with 43 gold medals, including 21 gold medals to stay just ahead of China, which has 42 medals, 20 of which are gold.
Story of the Day
In the last individual event of his Olympic career, Michael Phelps won the 100-meter butterfly, bringing his total in the London Games to three gold medals and his overall Olympic gold tally to 17. Phelps won the event final with a time of 51.21 seconds, beating out his closest opponent, Chad Le Clos of South Africa, by a comfortable margin.
Phelps will have the opportunity to build on his unprecedented medal count on Sunday when he competes in the team 4x100-meter medley relay Saturday night for a chance at 18 gold medals for his career.
Not to be outshone, 17-year-old Missy Franklin continued her winning ways with a record-breaking victory in the 200-meter backstroke, bringing her gold medal total to three for the London Games. Franklin's time of 2:04.06 was 0.75 seconds faster than the previous record set in 2009.
U.S. Women's Soccer Continues Dominance Over Rest of the World
The venerable Abby Wambach scored a goal for Team USA and even took to celebrating by popping a few cartwheels in a 2-0 victory over New Zealand. The win vaults the Americans into the semifinals where they will face Canada. Wambach has scored in each of the U.S.'s games thus far, and perhaps not so coincidentally, the team has remained undefeated in Olympic competition. With 142 international goals in the books, Wambach needs just 16 more to tie Mia Hamm for the all-time record.
Roger Federer and Serena Williams Advance to Gold Medal Match
The top-seeded Federer pulled away from Argentina's Juan Martin del Potro in a tightly-contested four-and-a-half hour long match — the longest in Olympic tennis history — by a 3-6, 7-5 (5), 19-17 score. Federer, who represents Switzerland, will be looking to win his first individual gold medal against rival and Great Britain's own, Andy Murray. This will serve as a rematch to the gripping Wimbledon final from just a month ago, which saw Federer come away with the trophy.
Meanwhile, Williams won her match against Belarus' Victoria Azarenka with ease 6-1, 6-2, and will face Russia's Maria Sharapova in the women's gold medal match. The winner will complete the rare feat of a career Golden Slam — having won all the major tennis tournaments and an Olympic gold medal — a feat not accomplished since Steffi Graf did it in 1988.
Women's Hoops
Team USA women's basketball cruised to an 88-61 victory over the Czech Republic behind a 16-point, 14-rebound effort from Tina Charles. The Czechs put up some strong resistance early in the game and even led, 26-25, at the end of one quarter, but the U.S. defense clamped down after that and only allowed 35 points the rest of the way.
The undefeated Americans (4-0) will face China on Saturday before going to the quaterfinals. Elsewhere, France's Celine Dumrec devastated Great Britain by sinking a 3-pointer with just 0.2 seconds left to pull out a 80-77 French victory and keep the host nation winless in pool play.
USC at the Olympics
Nicole Davis and USA Volleyball clinched Group B and will advance to the next stage.
Tumua Anae, Lauren Wenger and Kami Craig helped the U.S. women's water polo team advance to the quarterfinals after the U.S. finished group play undefeated.
Allyson Felix won the first heat of the women's 100-meter dash and will compete in the semifinals on Saturday.
April Ross and Jennifer Kessy defeated the Swiss team of Simone Kuhn and Nadine Zumkehr, 21-15, 21-19, to reach the women's beach volleyball quarterfinals.
Runner Carol Rodriguez came in second place in the first round of the 400-meter race and will participate in the semifinals for Puerto Rico this Saturday.
2008 Olympic gold medalist Ous Mellouli qualified for the finals of the 1,500-meter freestyle with a second-place finish today.
Felix Sanchez (Dominican Republic) and Emir Bekric (Serbia) advanced to the semifinals of the men's 400-meter hurdles.

Medal Results from Day 10:

Archery
Men's Individual | Gold: Oh Jin-Hyek (South Korea), Silver: Takaharu Furukawa (Japan), Bronze: Dai Xiaoxiang (China)
Badminton
Mixed Doubles | Gold: Zhang Nan & Zhao Yunlei (China), Silver: Xu Chen & Ma Jin (China), Bronze: Joachim Fischer Nielsen & Christina Nimand Pedersen (Denmark)

Cycling
Men's Team Pursuit | Gold: Great Britain, Silver: Australia, Bronze: New Zealand
Fencing
Men's Team Sabre | Gold: South Korea, Silver: Romania, Bronze: Italy
Judo
Women's +78-kilogram | Gold: Idalis Ortiz Bocourt (Cuba), Silver: Mika Sugimoto (Japan), Bronze: Tong Wen (China) and Karina Bryant (Great Britain)
Men's +100-kilogram | Gold: Teddy Riner (France), Silver: Alexandr Mikhaylin (Russia), Bronze: Rafael Silva (Brazil) and Andreas Tolzer (Germany)
Rowing
Men's Quadruple Sculls | Gold: Germany, Silver: Croatia, Bronze: Australia
Men's Pairs | Gold: Hamish Bond & Eric Murray (New Zealand), Silver: Dorian Mortelette & Germain Chardin (France), Bronze: George Nash & William Satch (Great Britain)
Women's Double Sculls | Gold: Anna Watkins & Katherine Grainger (Great Britain), Silver: Kim Crow & Brooke Pratley (Australia), Magdalena Fularczyk & Julia Michalska (Poland)
Men's Single Sculls | Gold: Mahe Drysdale (New Zealand), Silver: Ondrej Synek (Czech Republic), Bronze: Alan Campbell (Great Britain)
Shooting
Men's 50-meter Rifle Prone | Gold: Sergei Martynov (Belarus), Silver: Lionel Cox (Belgium), Bronze: Rajmond Debevec (Slovenia)
Men's 25-meter Rifle Fire Pistol | Gold: Leuris Pupo (Cuba), Silver: Vijay Kumar (India), Bronze: Ding Feng (China)

Swimming
Women's 200-meter Backstroke | Gold: Missy Franklin (United States), Silver: Anastasia Zueva (Russia), Bronze: Elizabeth Beisel (United States)
Men's 100-meter Butterfly | Gold: Michael Phelps (United States), Silver (tied): Chad Le Clos (South Africa) and Evgeny Korotyshkin (Russia)
Women's 800-meter Freestyle | Gold: Katie Ledecky (United States), Silver: Mireia Belmonte (Spain), Bronze: Rebecca Adlington (Great Britain)
Men's 50-meter Freestyle | Gold: Florent Manaudou (France), Silver: Cullen Jones (United States), Bronze: Cesar Cielo Filho (Brazil)

Trampoline
Men's Individual | Gold: Dong Dong (China), Silver: Dimitri Ushakov (Russia), Bronze: Lu Chunlong (China)
Track and Field
Men's Shot Put | Gold: Tomasz Majewski (Poland), Silver: David Storl (Germany), Bronze: Reese Hoffa (United States)
Women's 10,000 Meters | Gold: Tirunesh Dibaba (Ethiopia), Silver: Sally Kipyego (Kenya), Bronze: Vivian Cheruiyot (Kenya)
Weightlifting
Women's 75-kilogram | Gold: Svetlana Podobedova (Kazakhstan), Silver: Natalia Zabolotnaia (Russia), Bronze: Iryna Kulesha (Belarus)
Men's 85-kilogram | Gold: Adrian Zielinski (Poland), Silver: Apti Aukhadov (Russia), Bronze: Kianoush Rostami (Iran)
Read more of Neon Tommy's 2012 Olympic coverage here.
Reach Staff Reporter Salomon here; follow him on Twitter here.