Sports
2012 NBA Playoffs: Grizzlies And Clippers Deadlocked At 1 Game Apiece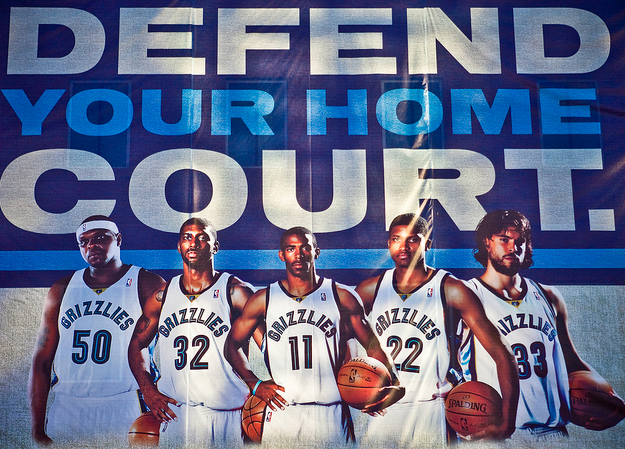 The No. 4 Memphis Grizzlies and No. 5 Los Angeles Clippers are set to begin what has now become a five-game series. Whichever team is the first to win three more games, earns the right to advance to the second round. The victor will meet the winner of the
Spurs-Jazz
match-up.
In Game 1, the Clippers fell behind by as many as 27 points, but managed to mount a historic comeback victory. In the second contest of the series, Chris Paul came ready to score, but the Clippers' collective effort was lacking, to say the least. The Grizzlies grabbed 16 offensive rebounds (four times as many offensive rebounds as the Clippers were able to record), while their road opponents committed 20 turnovers.
Dave Diep of The No Look Pass and Katee Cook Forbis have kindly joined us to discuss this highly competitive series. Forbis is a self-proclaimed Grizzlies superfan, who podcasts about the team at Grizz Cast. Trust me. You'll feel her devotion when you read her analysis below.
Fischman: Although Game 1's craziness still seems difficult to believe, what did such a historic comeback teach us all about this year's Clippers?
Dave Diep: The Clippers lead the league in victories when coming back from double-digit deficits this season. Game 1 was the ultimate example. Having a floor leader such as Chris Paul who refuses to give up and is "Mr. 4th Quarter" is the main reason why they won that game. But that is not to downplay the efforts of Nick Young, Eric Bledsoe, and particularly Reggie Evans. They played with a true sense of urgency. I only wish they could've done it for 48 minutes.
Fischman: After Memphis experienced a collapse of epic proportions in Game 1, how crucial was it for the team to come back strong in Game 2? What specific lessons can the Grizzlies take away from their Game 2 victory?
Katee Cook Forbis: Reading "collapse of epic proportions" stings, but it's absolutely right. The Grizzlies collapsed. I think everyone in Memphis felt if we lost Game 2, that was it. It would be over. Luckily, the Grizzlies played like we knew they could and didn't let up for four complete quarters. After the intros in Game 2, they played a video talking to Lionel Hollins and some of the players. They acknowledged the devastating loss, but the video was about rising every time we fall. The crowd responded to that video, and it lifted our spirits.
I think the Grizzlies have a fire unlike any other they have had before. They learned you can't coast to victory, especially in the playoffs. They were humbled. A lot of teams would fall apart after that kind of loss. I give credit to Hollins for not letting anyone mope for too long. Rising from the ashes doesn't happen often in the NBA. The Memphis Grizzlies' entire season has been about rising from the ashes and never giving up. The playoffs, in my opinion, will be no different.
Fischman: In Game 2, Memphis was clearly the aggressor. They attempted twice as many FTs as the Clippers and absolutely dominated the offensive glass. How did the Clippers allow that happen and what can be done to ensure those developments do not occur as the series shifts back to LA?
Diep: LA lacked aggression on the glass. It was also the victim of a lot of no-calls, but that is not to take away from the fact that the team turned the ball over a gaudy 20 times. No team can win in the playoffs with such carelessness. Home cooking for Games 3 and 4 will obviously help, but the Clippers need to be aggressive for the entire game on both ends of the floor.
Fischman: To what extent will inside, physical play determine the outcome of this series? In Game 2, the Grizzlies dominated the offensive glass (16 offensive rebounds), which led to 18 second-chance points. The Grizz also attempted nearly twice as many free throws as the Clips in the game.
Forbis: Physical play is a HUGE factor in this series. I think that's actually part of the reason people are watching this series even if they aren't fans of either team. They want to see those match-ups and who can dominate whom. From a fan's perspective, it was looking like Zach Randolph and Blake Griffin were shoving and fighting each other most of the game. (Just as a side note: I'm not so sure there won't be a blow up of some sort between them before the series is over.) I also don't think the Clippers have a strong answer for Marc Gasol. In Game 2, watching a player of his size dive to save a ball was incredible. There really aren't a lot of players his size in the NBA playing that gritty. (Another side note: I actually heard that Chris Paul said he was going to knock Gasol out. I wonder at what point did Paul's delusion start. The thought of that is just hilarious.)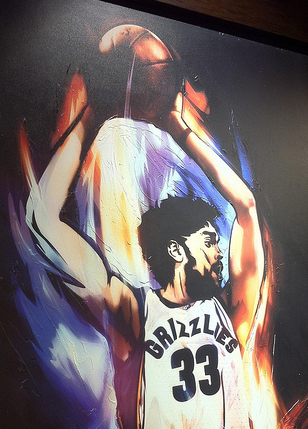 Overall, I think the Memphis Grizzlies are a more physical team and I read today that a third of the Clippers were going home nursing injuries. There is a reason Memphis calls our style of play "Grit and Grind" and the FedEx Forum, "the Grindhouse". These aren't just fun mottos; they are literally what this team is about. It's not always pretty. In fact, Grizzlies fans know it's RARELY pretty, but it gets the job done. I don't think the Clippers know what to do with a physical team like Memphis. Griffin and his stare-down tactics don't intimidate Randolph or Gasol. Mo Speights and Dante Cunningham have already proven they are up for the challenge, as well. In Memphis, we refer to guys like Paul and Griffin as "fake tough guys." I often think of the Jay-Z line, "You know the type. Loud as a motor bike, but wouldn't bust a grape in a fruit fight." In my opinion, the grittier team will win out, and that team is Memphis.
Fischman: The Clippers backcourt got pretty banged up in Memphis on Wednesday night. What are you hearing about the Game 2 injuries incurred by Bledsoe, Young and Williams and each player's status for Game 3? In related news, do you think it's a good idea for Butler to return by the end of the series?
Diep: I'm hearing Bledsoe and Young will play. Mo may be a game-time decision. Butler should play if he's able to. His services are needed as he's the biggest wing the Clippers have.
Fischman: Rudy Gay was tremendously efficient in Game 2. Some of the Clippers' defenders including Nick Young and Bobby Simmons seemed to struggle against Gay. To what extent will the Clippers miss Caron Butler's presence this series if Butler is not able to return?
Forbis: Rudy Gay is great at shooting and when the Grizzlies were able to get him in position to shoot, he was at his best. Caron Butler was definitely an asset for the Clippers but I don't think his playing or not playing will determine the outcome of the series. I read today that Butler is not ruling out coming back in this series. So I guess we'll have to wait and see what happens.
Forbis: How tough do you think it will be for Memphis to get a win in LA?
Diep: The Clippers, just like the Grizzlies, are an excellent home team. And they won both of their regular season games at Staples Center. It won't be easy, but if the Grizzlies can continue to force LA to turn the ball over, they have a chance.
Forbis (Bonus Q): Has anyone ever really seen Blake Griffin driving around LA in a Kia?
Diep: Not that I know of. If he had a Kia, he'd be jumping over it…not driving in it.
More series updates: Spurs vs. Jazz, Thunder vs. Mavericks and Lakers vs. Nuggets.