Theater and Dance
THEATER TALK: The Broadway/Hollywood Dichotomy (Or Lack Thereof)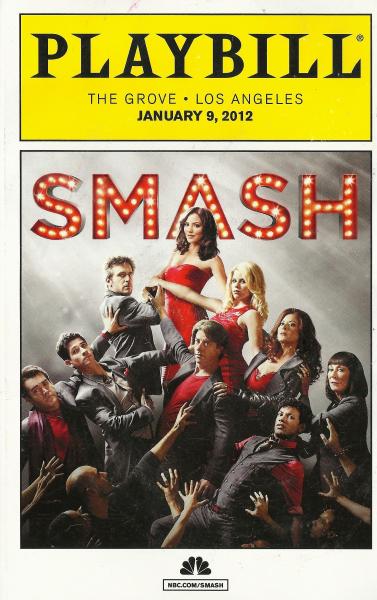 Broadway is taking over your TV. You may not notice it, but it definitely is. From
"Glee"
to
"Smash"
to
"The Voice,"
plotlines about Broadway are seeping into popular consciousness, and, even more presently, Broadway performers are getting national notoriety.
This isn't exactly a new concept—performers from the Great White Way have been appearing on TV shows that are filmed in New York for quite some time. "Law & Order" is well known for having numerous Broadway guest stars, in addition to shows like "Sesame Street" and "Gossip Girl." Television has never been unfamiliar territory for theater actors, who will often film pilots or guest spots while working on Broadway or on a break between shows. Now, though, it seems we have really reached a tipping point.
"Glee" brought national fame to Broadway stars Lea Michele, Matthew Morrison, and, to a lesser extent, Jonathan Groff, in addition to filling out its cast with Broadway veterans like Kristin Chenoweth, Idina Menzel, and Brian Stokes Mitchell. And let's not forget Jenna Ushkowitz, who was also in "Spring Awakening" on Broadway! "Smash" seems poised to bring Megan Hilty, Christian Borle, and Brian D'Arcy James success as well.
While before, the Broadway star turned Hollywood star (a la Jesse Tyler Ferguson of "The 25th Annual Putnam County Spelling Bee" and "Modern Family") was more of a rarity, now it is almost becoming commonplace. Opinions of Ms. Michele aside, no one can deny her current star power.
Part of this is surely due to the increasing presence of musicals in pop culture. From all the hullabaloo about "Spider-Man: Turn Off the Dark," to the upcoming "Les Miserables" movie, to the impressive box office success of "Wicked" and "The Book of Mormon," to the fact that almost every new musical is based on songs that are already popular and/or a well-known story, it's almost no wonder that Broadway actors are becoming omnipresent.
Broadway is even tackling reality TV, in an odd role-reversal. Previously, Broadway shows would stunt cast "American Idol" contestants (see: Clay Aiken in "Spamalot," Fantasia in "The Color Purple," Diana DeGarmo and Ace Young in "Hair," Justin Guarini in "American Idiot," et al). But now, Broadway is on reality TV! This past week's challenge on "Project Runway" was to design a new costume for "Godspell," while Tony Vincent, who played St. Jimmy in "American Idiot" on Broadway, just joined Cee-Lo's team on "The Voice." American reality TV has previously tried to get in on the whole Broadway thing before (i.e. "Grease: You're the One That I Want" and "Legally Blonde: The Search for the Next Elle Woods"), but with only middling results, a stark contrast to Andrew Lloyd Webber's success across the pond with competitive shows aiming to cast his productions on the West End. Now, with the increasing presence of Broadway in the national consciousness, I wouldn't be surprised if the next Spider-Man is cast via reality show.
What does this mean for Broadway? Hopefully, more money for everyone. For each of the three weeks Darren Criss (who was already an interesting study in mix of musical theater and television) was in "How to Succeed In Business Without Really Trying," the show grossed over $1.3 million, a healthy sum. The week before Mr. Criss commenced his run on Broadway, four shows made over $2 million dollars each ("Spider-Man," which broke records making almost $3m, "Wicked," "The Lion King," and "Hugh Jackman: Back on Broadway") and total grosses topped $37 million. With any luck, this trend will hold, and Broadway will see healthy crowds, especially during the traditionally meager winter months.
Reach Katie here.