Sports
NHL Hard Hits, Great Goals, and Super Saves: The Sidney Crosby Edition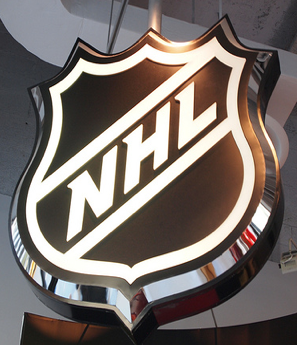 We have been witness to some amazing hockey over the past couple of week in between the NHL's golden boy,
Sidney Crosby, returning to the game
and the flurry of coaching changes.
Already, we find ourselves almost two months into a thrilling season of hockey. Here, we take a look at the best hits, goals and saves from the past couple weeks.
Hard Hits
Tom Gilbert of the Edmonton Oilers completely flattens Nashville Predators' Patric Hornqvist in this crowd-riling hit half-way through the third period of a tied game. The Predators went on to win the game 2-1.
Always the passionate player, Washington Capitals' superstar Alexander Ovechkin crushed T.J. Brennan of the Buffalo Sabres in what would be Capitals' coach Bruce Boudreau's last game.
This almost-awkward-yet-brilliant hip-check delivered by Marc Methot of the Colombus Blue Jackets successfully sabotages New Jersey Devils' Mattias Tedenby goal-scoring attempt.
Great Goals
Tampa Bay's 21-year-old star Steven Stamkos wows the crowd yet again as he intercepts a pass in Minnesota's zone and skates the puck down to the other end to score this beauty of an unassisted goal in the second period.
Cal Clutterbuck of the Minnesota Wild proves that patience is a virtue as he patiently waits at the net and effortlessly puts the puck in the net past Tampa Bay's goalie Mathieu Garon.
After five passes down the ice, persistent Tyler Bozak of the Toronto Maple Leafs takes advantage of the rebound and scores in the second period.
Super Saves
New Jersey Devils' Martin Brodeur denies Kyle Okposo of the New York Islanders with this impressive glove save.
Jonathan Bernier of the Los Angeles Kings impresses the crowd with a glove save of his own that prevents TJ Brodie of the Calgary Flames from scoring.
Leave it to Jimmy Howard of the Detroit Red Wings to pull off a save of this caliber. Howard ruins the Calgary Flames' scoring chance by dramatically stopping the puck that looked destined to find its way to the back of the net.
The Behemoth that is Sidney Crosby
This video is self-explanatory. In his return to the ice Sidney Crosby proved that he is a force to be reckoned with. With two goals and three assists in his first game in ten months, Sid the Kid exceeded everyone's expectations.
______________________
Reach Lauren by email, or follow her on Twitter.
Best way to find more great content from Neon Tommy?
Or join our email list below to enjoy the weekly Neon Tommy News Highlights.