Sports
Sidney Crosby Is Back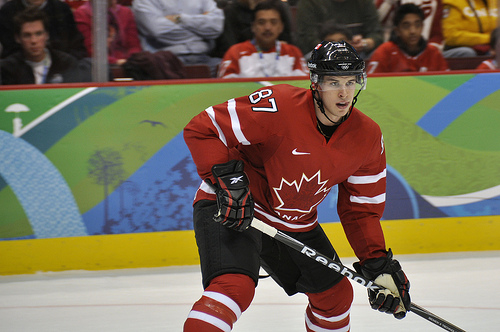 Monday is the day the hockey world has spent the past ten months waiting for.
The face of the NHL, Pittsburgh Penguins' center Sidney Crosby, is slated to make his triumphant return to the game against the New York Islanders, after being sidelined due to post-concussion symptoms.
Crosby has not participated in a game since January 5, after he suffered two hits to the head in back-to-back games. David Steckel of the Washington Capitals hit Crosby during the Winter Classic, and Tampa Bay's Victor Hedman was the source of Crosby's second hit four days later.
Prior to being concussed, Crosby was on his way to having a record season.
The Penguins have more than held their own in Crosby's absence. Last season, despite losing both Crosby and Evgeni Malkin (knee surgery), the Penguins were able to make an appearance in the 2011 Stanley Cup Playoffs. They were eliminated in the first round against the Tampa Bay Lightning. Currently, the Penguins are fourth in the league with 25 points in 20 games.
Sidney Crosby's amazing skill set and winning personality are major attributes to the NHL, and have been sorely missed these past ten months. Many were concerned that the 24-year-old's career was finished, after he was forced to sit out for so long. His injuries were a primary reason the league has revised rules on "dirty" hits, and his return to the game is a positive milestone in the league's fight against hits to the head.
All eyes will be on Pittsburgh Monday night as the hockey world watches Sid the Kid return to the game he so loves.
Fans will watch with bated breath to see if Crosby can return to his former playing ability, and to see how he reacts to his first hit. Expect the Consol Energy Center to be abuzz.
Best way to find more great content from Neon Tommy?
Or join our email list below to enjoy Neon Tommy News Alerts.