Arts+Culture
L.A. Auto Show Debuts Sustainable Rides
When Mike Smith decided to check out the L.A. Auto Show on opening day this year, he did not expect to stay for over eight hours, admiring the new cars and taking over a thousand pictures.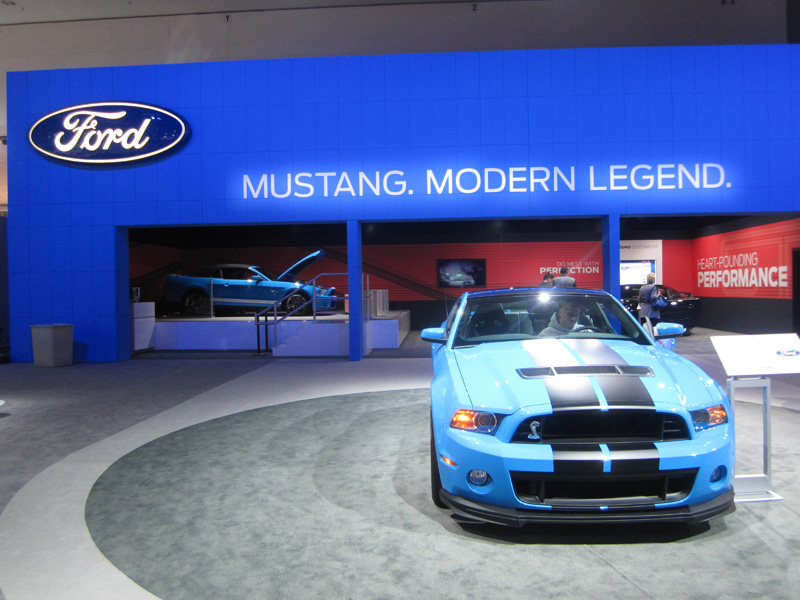 Smith, a regular of the auto show, who has been attending the event almost every year since 1997, said that he was expecting to be underwhelmed, but when he arrived, he was pleasantly surprised.
"I was expecting to be disappointed because the economy is so bad, so I thought that they would be making cutbacks, but I was very impressed with the domestics and Japanese [cars]," Smith said.
The L.A. Auto Show, which opened on Friday, Nov. 19, is held annually dating back all the way to 1907, with all the major automakers debuting their new 2012 fleet of cars.
This year, many automakers focused on energy-efficient models. Many cars boasted averages of 40 miles to the gallon, and automakers revealed many new electric and hybrid vehicles.
CODA, a new, privately owned company, is selling its first vehicle in 2012. It is an all-electric, four door sedan that can run for 150 miles at full charge. The company will only be selling electric vehicles, and according to a CODA spokeswoman, its new car is often compared to the Nissan Leaf, which won the 2011 World Car of the Year award.
BMW also unveiled two new concept cars, the i3 and i8, which are electric and hybrid cars, respectively.
Lewis Uyeke, who also attends the L.A. Auto Show on a regular basis, enjoyed these two new cars.
"They've probably been in the works for the last 15 years," Uyeke said. "The design is different, but they probably won't be in production in the next 20 to 30 years."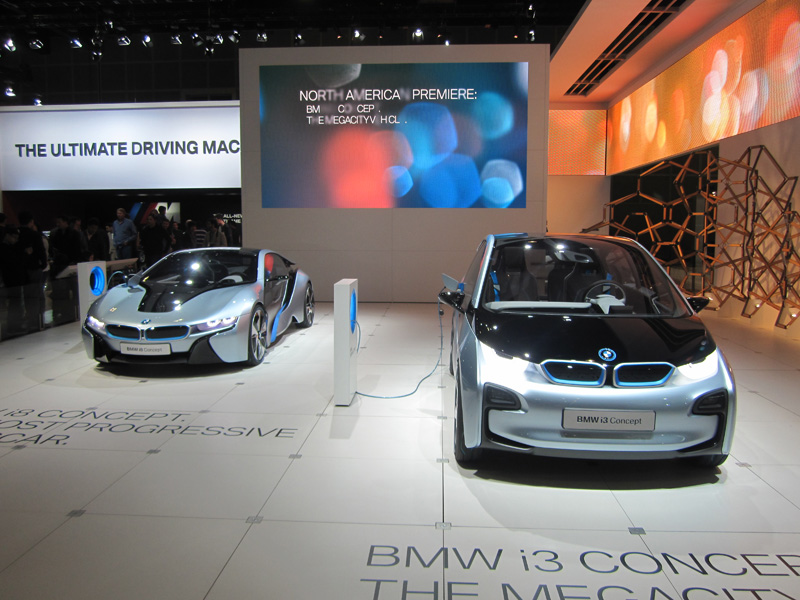 When asked what he thought about all of the energy efficient cars at the show this year, Uyeke said, "There is a lot more diversity this year with the energy efficient cars. This is the future."
Even Porsche, known for their performance sports cars, has recently jumped on the green bandwagon. According to Porsche's press information, their new seventh generation Porsche 911, which made its North American debut at the auto show, achieved a 16 percent reduction in fuel consumption.
The new 911, as well as the Panamera GTS, which made its world debut at the auto show, were the much-anticipated cars for Porsche. "It drives far more precisely, or exactly, and that continues right to the very fastest speeds," Porsche said about the 911.
Another car that made headlines from the show was the Ford 2013 Shelby GT500. It is the fastest Shelby GT500 for sale, with 650 horsepower and can reach over 200 miles per hour, a Ford spokesman said.
Smith, who kept returning to the Shelby to get a better picture said he "likes [the car's] muscular appearance."
The one shown at the auto show was sky blue with black racing stripes and black rims, embodying the ultimate muscle car.
Along with the luxury and performance cars, there was also the After Market Section, which featured cars fitted with parts the car didn't originally come with. There, tricked out Smart Cars, Fiats, and other cars were on display. Even the Bugatti Veyron, the world's most expensive car, was showcased with Forgiato wheels, bringing its value to $1.4 million.
The L.A. Auto Show will run through Nov. 27 and will be open during Thanksgiving weekend.
Reach reporter Natalie Fung here. Follow reporter Natalie Fung on Twitter.
Best way to find more great content from Neon Tommy?
Or join our email list below to enjoy Neon Tommy News Alerts.