Sports
College Football Week 6: Five Games To Watch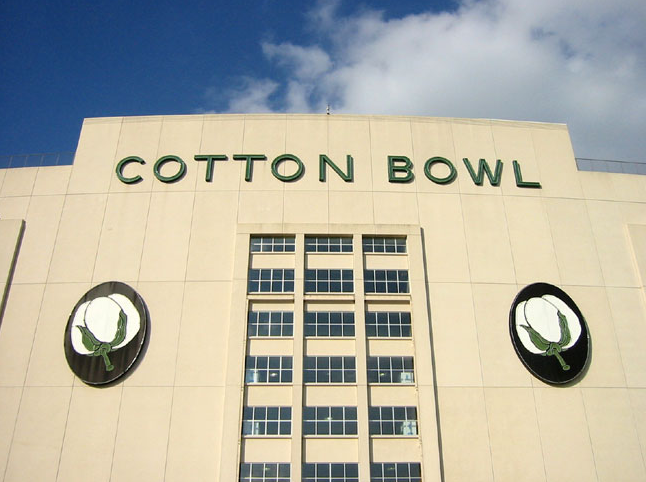 It's week six, when things start to get real.
Trends are emerging, conference ranks are settling, and a loss or two will take you all the way out of the game.
With rankings and bragging rights on the line, we've picked the five matchups you'd be crazy to miss this weekend.
(All picks without scores are straight up. Lines merely for informational purposes.)
Oklahoma (-11) vs. Texas
Alix Fitch: Oklahoma - This Red River Rivalry will be the game to watch come Saturday morning, as both teams stand undefeated for only the second time in the last seven match-ups. Oklahoma managed to come back two weeks ago to win 38-28 as they were trailing behind Missouri, while Texas beat out Iowa State with a solid score of 37-14. With game such as this one, it will all come down to the strength of each team's defense and how they will be able to contain the runin such a pivotal game. Oklahoma, however, has the competitive edge that the Longhorns lack this season. Sure, they both have the top prize in mind but the Sooners have the tools to make it happen.
Andrew Parrone: Oklahoma 34, Texas 21 - Oklahoma hasn't looked quite as good as people expected, but they have a chance to change those impressions with a convincing win in the Red River Rivalry. Texas is definitely better than last year, but not quite good enough to knock off the Sooners. Landry Jones piles the points on the Longhorns, while the QB combo of Case McCoy and David Ash is a little too green to get the job done.
Kate Rooney: Oklahoma - The Sooners own six of the last ten Red River victories, and shouldn't have much trouble claiming a seventh on Saturday. The Jones-Broyles matchup is, well, unmatched by anything Texas, with its fragile quarterback situation could hope to produce. But one of the Longhorns' biggest strengths is creating turnovers--and that's exactly why this game will be close enough to give the Sooners a big scare.
James Santelli: Oklahoma 27, Texas 14 - Despite being known as the "Red River Shootout," don't expect a high-scoring ballgame. Both teams are ranked in the Top 15 in defense. The Jones-to-Broyles connection puts the the Sooners on top.
Omar Shamout: Oklahoma 31, Texas 24 - The Red River rivalry will live up to its billing on Saturday, but Landry Jones' experience will carry the Sooners past the Longhorns in the Cotton Bowl. Texas has played well defensively this season, but they haven't seen anything close to what Oklahoma has in store. I expect it to be close late, with a tired Longhorn defense succumbing to a game-winning drive.
Florida (-13) at LSU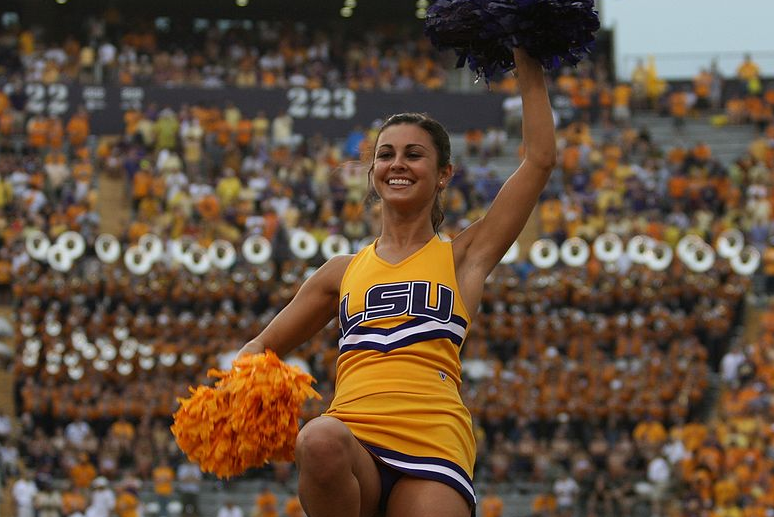 Fitch: LSU - Without their quarterback John Brantley, Florida is going to have a tough time matching up to the competitive No. 1 LSU Tigers as they play in Baton Rouge. The Tigers have great strength in their running backs, which will stand as a problem for the Gators and their rebuilding squad. LSU will come out on top with this one proving to us that they are worthy of having the top spot.

Parrone: LSU 18, Florida 10 - Florida was definitely exposed last week against Alabama, and things won't get any easier with a trip to the Bayou. John Brantley is out for the foreseeable future, so freshman phenom Jeff Driskel is getting his first career start against the Tigers defense. Not exactly a recipe for success. LSU wins a low-scoring defensive battle.

Rooney: LSU - With John Brantley, Florida didn't stand a chance against the Tigers' punishing front seven. Without John Brantley…well, let's just say the Gators won't wake up Sunday ranked 17th.

Santelli: LSU 31, Florida 14 - All this game will prove is how awesome the Nov. 5 matchup between LSU and Alabama will be. The Tigers are too dominant, especially in their run defense.

Shamout: LSU 27, Florida 13 - The Tigers' offense has really come around the last two weeks, and they now have two running backs with over 300 yards gained this season in Spencer Ware and Michael Ford. After Alabama ran up and down the field against Florida last week, that doesn't bode well for the Gators in Baton Rouge.

Arizona State (-3.5) at Utah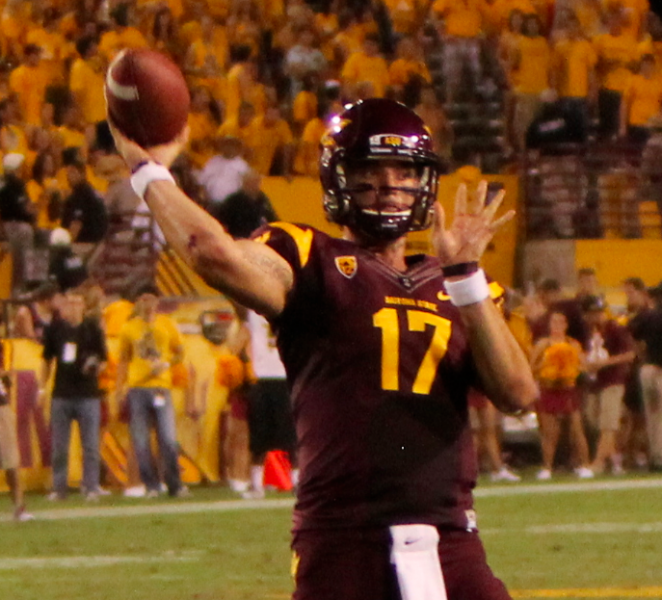 Fitch: Utah - Arizona State has been infamous for playing poorly on the road, which will play a large factor into the outcome of this game. Though the Utes are putting in Jon Hays to play his first career start, Utah will take advantage of Arizona State's quarterback Brock Osweiler (seen left) and his tendency to produce multiple interceptions in one game. The real test however will come from the Utah defense and how they will be able to contain the junior wide receiver Jamal Miles and running back Cameron Marshall, as they are both key contributors for the Sun Devils offense.

Parrone: ASU 24, Utah 21 - While I really don't want to pick the Sun Devils here, with Jordan Wynn out for the Utes there isn't much of a choice. Arizona St. wasn't pretty in a win over Oregon St. last week, but Utah was downright ugly in a loss to UW. The Utes will hang close, but won't be able to seal the deal.

Rooney: ASU - Again, a missing starter under center will doom the underdog. Jordan Wynn's arm would have been enough to keep the Utes in the game with Arizona State, but Vontaze Burfict eats first-time starting quarterbacks for breakfast.

Santelli: ASU 38, Utah 28 - The Utes have proven to be more vulnerable at home than usual after last week's 17-point loss to Washington. Utah doesn't have the personnel in the from seven to get to ASU quarterback Brock Osweiler.

Shamout: ASU 34, Utah 17 - Without starting quarterback Jordan Wynn, the Utes will struggle against a strong ASU defense led by linebacker Vontaze Burfict. Expect Cameron Marshall to get plenty of carries and run right up the gut of a sub-par Utah run defense.

(For more insight on the Arizona State-Utah matchup, check out Aaron Fischman's Q&A with the team beat writers here.)

Auburn (-10) at Arkansas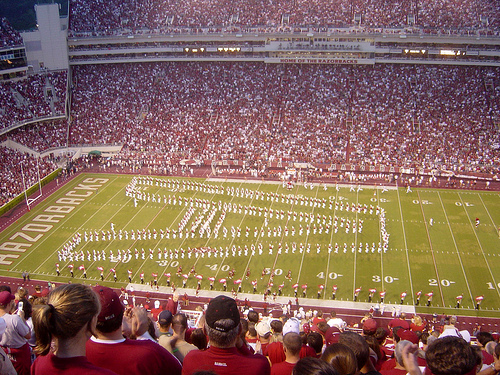 Fitch: Arkansas - While both teams stand with only one loss this season, it's going to be Arkansas that comes out with the win in this SEC game match-up. Arkansas has their quarterback on the cusp of breaking the school record of passing yards after his performance at Texas A&M. Yes, Auburn was able to stop the South Carolina Gamecocks last week with a 16-13 win but they still manage to have the lowest numbers in total, scoring, and rush defense, which will prove to play a large role in their overall performance.
Parrone: Arkansas 38, Auburn 35 - Don't expect a lot of defense in this one. Auburn will try to get it done on the ground with Michael Dyer, while Arkansas counters with Tyler Wilson and one of the country's best group of receivers. In the end, the advantage of playing in Fayetteville is enough for the Hogs.
Rooney: Arkansas - What do you get when uneven teams play consistent teams? The former loses. Auburn surprised a lot of people with its performance against South Carolina last week, particularly the Tigers' containment of Marcus Lattimore. But Auburn's spotty defense will have no answers for Arkansas in the red zone, where the Razorbacks are 20-for-20.
Santelli: Arkansas 35, Auburn 24 - Are we talking about the Auburn team that allowed 38 points to Utah State at home? I'll take the Razorbacks, whose only flaw this season seems to be the understandable inability to score points on the Crimson Tide.
Shamout: Auburn 19, Arkansas 27 - Auburn is an enigma. Just when it looked like they would crash back to earth after having their unbeaten run ended by Clemson, they go to South Carolina and beat the 10th ranked Gamecocks, with their defense shutting down running back Marcus Lattimore. However, I think they are still vulnerable through the air, and Arkansas quarterback Tyler Wilson will expose that at home.
Texas A&M (-9.5) at Texas Tech
Fitch: Texas Tech - After last week's performance at home against Arkansas, Texas A&M is giving up 336.8 passing yards per game which helped the Razorbacks come back from a 18-point deficit. Texas Tech is doing an excellent job at red-zone conversions as the hold the nation's best by managing to score 22 of 23 attempts inside the 20-yard line. The Aggies quarterback will have his second career start this week and will need to prove his worth with this determined Red Ranger squad led by the Seth Doege, who has a 73 percent completion rate for 14 touchdowns and only one interception.
Parrone: Texas A&M 41, Texas Tech 31 - I'm tempted to say that Texas A&M will fold after blowing second half leads in consecutive weeks, but Texas Tech isn't quite good enough to capitalize on this negative momentum. The Aggies still have one of the best offenses in the country with Ryan Tannehill, Cyrus Gray and Jeff Fuller.
Rooney: Texas Tech - The Red Raiders (4-0) just might be the most underrated team of the season, and the fact that they're unranked while the Aggies (2-2) are sittin' pretty at No. 24 is a farce. True, A & M mathematically earned that spot with two hard fought near-wins against ranked teams, and Tech has yet to really beat anyone noteworthy. But the Aggies' poor pass rush is just what the talented Seth Doege needs to lead his team to a meaningful victory, and get the respect they deserve.
Santelli: Texas A&M 31, Texas Tech 21 - Forgive me if I'm not enthused by Texas Tech's ability to hang 45+ points on defenses like Texas State, New Mexico, and Kansas. The Aggies lost their last two games mostly due to turnovers, and that will change.
Shamout: Texas Tech 38, Texas A&M 35 - I'm through giving A&M the benefit of the doubt. The Red Raiders are 4th in the nation in scoring, and the Aggies' defense has to be short of confidence right now.
__________________________
Follow Neon Tommy Sports on Twitter.
Best way to find more great content from Neon Tommy?
Or join our email list below to enjoy the weekly Neon Tommy News Highlights.