Nation and World
President Obama Addresses UN Over Palestinian Statehood Bid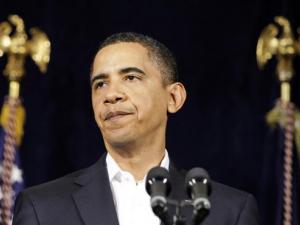 One year after President Obama called for an "independent Palestine" in an address to the United Nations, the president once again delivered a speech to the UN, this time voicing his opposition to the Palestinian Authority's statehood bid.
According to The New York Times, Obama said the international community should instead push Israelis and Palestinians toward more talks on the four issues that have plagued negotiations for more than 30 years, including "the fate of Jerusalem" and" the borders of a Palestinian state."
"Peace is hard work," the President told the General Assembly during his 40-minute address. "Peace will not come through statements and resolutions at the United Nations — if it were that easy, it would have been accomplished by now. Ultimately, it is the Israelis and the Palestinians who must live side by side. Ultimately, it is the Israelis and the Palestinians — not us –- who must reach agreement on the issues that divide them: on borders and on security, on refugees and Jerusalem."
The President later added that the "deadlock will only be broken when each side learns to stand in the other's shoes; each side can see the world through the other's eyes. That's what we should be encouraging. That's what we should be promoting."
Best way to find more great content from Neon Tommy?
Or join our email list below to enjoy the weekly Neon Tommy News Highlights.