Sports
NCAA President Seeks To Evaluate College Athletics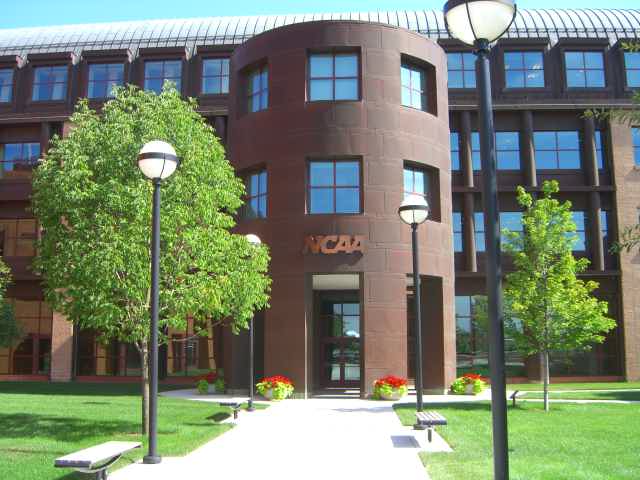 NCAA President Mark Emmert will host a Division I Presidential Retreat August 9-10, 2011 in Indianapolis, Indiana to examine today's most critical issues in intercollegiate athletics.
According to Emmert, "The retreat will be centered around three broad topics- financial sustainability, institutional academic success and institutional academic integrity." The purpose of the session is to advance discourse among presidents, chancellors, campus leaders, and colleagues in order to prioritize the necessary changes in college athletics of today and to identify those areas that require immediate action.
With the Division I Presidents and Chancellors in attendance, Emmert plans to discuss how growing pressures of Division I athletics challenge the infrastructure of today's mainstream college athletics. In Emmert's opinion, "Incremental change is not sufficient."
"Presidents and chancellors clearly understand that college athletics is seriously challenged today by rapidly growing pressures coming from many directions," says Stan Albrecht, President of Utah State University and member of the NCAA Division I Board of Directors. "It is clear that more than incremental change is necessary to meet these challenges. [We] fully support President Emmert and his 'call to action.'"
Along with over fifty university presidents, four Division I Commissioners will also be attending the retreat. The four Division I Commissioners in attendance will be Dan Beebe of the Big 12 Conference, Karl Benson of the Western Athletic Conference, Ted Gumbart of the Atlantic Sun Conference and Thomas Yeager of the Colonial Athletic Association.
Beebe and Benson will represent the Football Bowl Subdivision (Beebe representing the six BCS automatic qualifying conferences and Benson representing the five BCS non-automatic qualifying conferences). Yeager will represent the Football Championship Subdivision, and Gumbart will represent those conferences that do not sponsor the sport of football.
"I look forward to working with my colleagues to take on these challenges as we continue to emphasize high expectations for student-athlete academic success, while at the same time fortify the integrity of intercollegiate athletics as an enterprise," stated Benson in regards to the upcoming retreat.
The NCAA has been in the media's spotlight this year for multiple reasons, which includes USC's infraction penalties, yet Emmert claims his retreat is not in reaction to the recent high-profile infractions cases.
"The high-profile cases are just a partial reflection of the dynamic that has been going on. As the commercial support of athletics collides with the intercollegiate model of sports, we get these kinds of cases as an outcome- so they're symptoms, not a cause."
In January of 2005, former NCAA President Myles Brand held a "Presidential Task Force on the Future of Division I Athletics." The 50-member task force was composed primarily of Division I college and university presidents and chancellors whose purpose was primarily to move college sports into its second century.
Their discussion centered on the fact that the growth rate of spending in big-time athletics was outpacing higher education. While immediate action with the issue was not considered necessary at the time, Brand and his task force determined that these fiscal problems could eventually lead to a further separation of athletics from the campus community.
This separation is what the NCAA was, and still is, hoping to avoid.
The task force concluded that change and leadership is most efficiently handled at the campus level. To dictate a national policy on college athletics would be inappropriate due to the varying circumstances that accompany each individual university. They felt that strong presidential leadership at the campus level was the key to stability and growth within college athletics.
Now this issue, along with others, will once again be researched and questioned. Emmert's retreat somewhat models Brand's, yet on a slightly larger scale. Now seems to be the perfect time to tackle the essential problems, with college athletics front and center in today's media focus.
With seemingly unequal penalties and sanctions coming to schools with similar violations, one must wonder if the NCAA is up to today's college athletic challenges. This retreat will provide a glimpse of what is in store for all NCAA university athletic programs under Emmert's watch.
Emmert was named President of the NCAA on April 27, 2010.
_______________
Reach Jessica Benson by email.