Sports
College Football Preview: No. 2 Alabama
(Neon Tommy will be previewing the 2011 College Football Season throughout the summer. You can find links to each of our Top 25 previews here. Today, we preview the team ranked 2nd, the Alabama Crimson Tide.)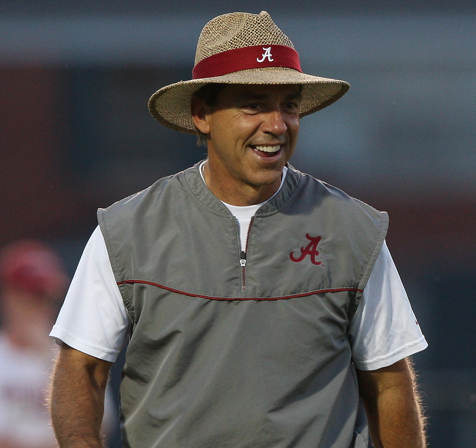 Head Coach:
Nick Saban (134-53-1 overall, 43-11 in four years as Alabama head coach)
Alabama's 2010 season:
10-3 (5-3 in SEC), Won Capital One Bowl 49-7 over Michigan State
Offensive Analysis:
-- Seven returning starters
-- Impact Players: RB Trent Richardson, WR Marquis Maze, WR Darius Hanks, OG Barrett Jones
The Alabama Crimson Tide must replace the four most important positions on the offensive side of the ball in 2011: QB Greg McElroy graduated, former Heisman Trophy winner Mark Ingram left for the NFL Draft along with WR Julio Jones, and left tackle James Carpenter departed.
However, with the amount of talent floating around Tuscaloosa, there shouldn't be a problem with replenishing the offense with a few fresh faces. RB Trent Richardson will take over for Ingram after splitting carries with him for the past two years. The Pensacola, Fla. native has amassed 1,451 rushing yards during his two years at Alabama.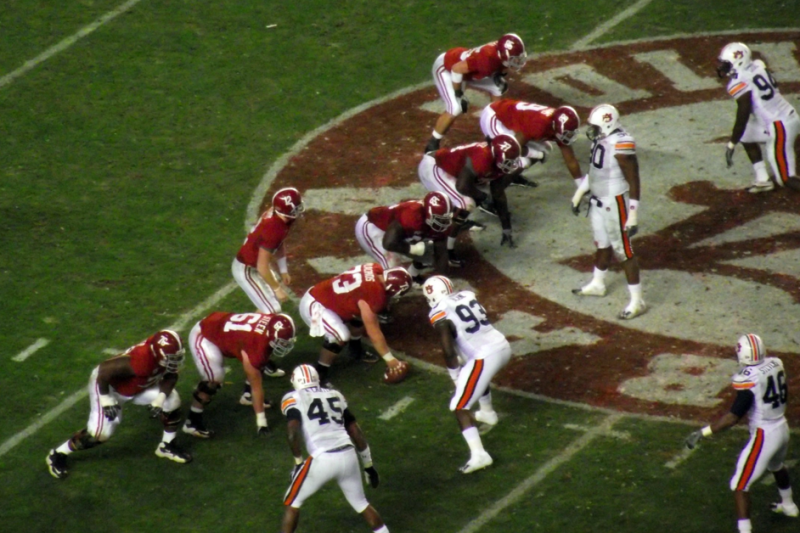 Replacing WR Jones might be a tougher task. The receiving corps has depth and experience with senior WRs Marquis Maze, Brandon Gibson and Darius Hanks leading the group, while sophomores Kenny Bell and Kevin Norwood look to step into the spotlight. The combination of young and old must increase their production to fill the void left by Jones's (78 catches and 1,133 yards in 2010) departure.
A.J. McCarron will look to take over for McElroy at quarterback with redshirt freshman Phillip Sims aimed to replace McCarron if he can't perform. SEC defenses will flood the box with defenders in order to keep RB Richardson from dominating the game, leaving one-on-one matchups on the outside for McCarron to exploit. McCarron's task will be simple: limit turnovers and utilize the talent around him - just as McElroy did in Alabama's 2010 National Championship run.
The offensive line is talented and returns four of five starters. The group is led by SEC All-Americans William Vlachos (center) and Barrett Jones (guard).
Defensive Analysis:
-- Ten returning starters
-- Impact Players: S Mark Barron. LB Courtney Upshaw, DL Damion Square
The Crimson Tide return ten starters from last year's group that ranked fifth in the country in total defense. The unit doesn't give up many points either, they ranked third in scoring defense. Intimidated yet? Their top ten tacklers from last season, and 13 of the top 14, all return in 2011, the only exception being Marcell Dareus (ranked 11th) who departed early for the NFL.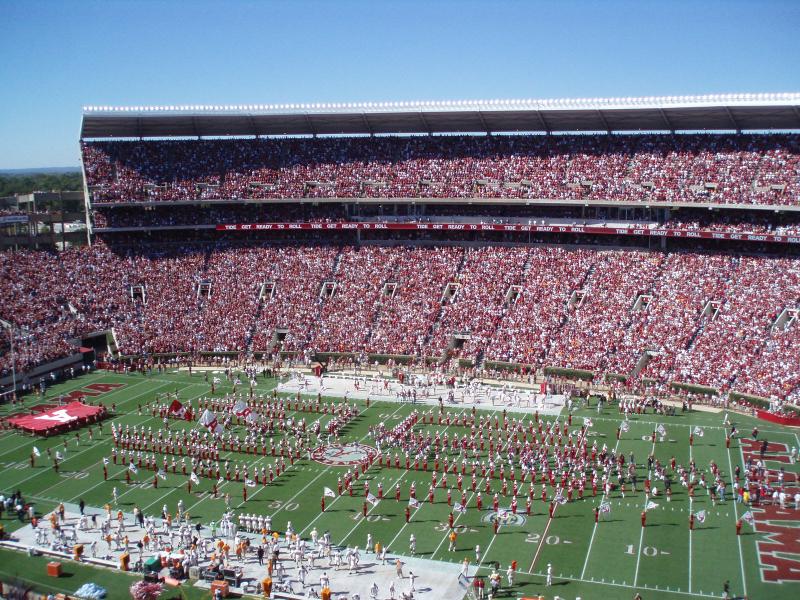 Going into last season, there was concern about the youth of the secondary, a concern that was warranted, but that proved a non-factor. Now, the secondary returns all four starters from a group that tied for 4th in the country in interceptions. Safety Robert Lester was second in the nation with eight interceptions, and fellow safety Mark Barron led the team in tackles. DeMarcus Milliner and Dre Kirkpatrick are back at their respective cornerback positions. Kirkpatrick and Barron each had three interceptions last year. The depth of the secondary is solid behind the starting quartet, with each position sporting at least one back-up letterman.
The linebacking corps also returns all four of its starters. LB Courtney Upshaw is back as the Tide's leader in tackles for loss (14.5 in 2011), sacks (7.0) and is considered a top pro prospect. Fellow LB Dont'a Hightower is also a highly regarding talent, arguably the most "pro-ready" player in the SEC. Rounding out the position are Nico Johnson and C.J. Mosley. Jerrell Harris should also figure in and potentially compete to start. Like their teammates in the secondary, the depth at linebacker is full of letter-winners with in-game experience.
The defensive line is the only group that replaces a starter in 2011 (the aforementioned Marcell Dareus). They return Damion Square (third on the team in sacks) and Josh Chapman. Replacing Dareus will be Quinton Dial, who finally arrives at Alabama from junior college after failing to qualify academically coming out of high school.
Strengths:
The 3-4 defense scheme becomes great when defensive lineman can occupy offensive lineman and keep them from getting to the next level. And that next level, led by LBs Hightower and Upshaw could be one of the most talented group of linebackers in recent memory.
With the freedom to roam and harness Saban's blitzing scheme, and an experienced secondary to cover up missed assignments, Hightower, Upshaw, Johnson and Harris have the potential to stifle any sort of offensive production SEC coaches can muster up. A late-September matchup against the talented Arkansas Razorbacks will be the first real test for Saban's defense.
Areas of Concern: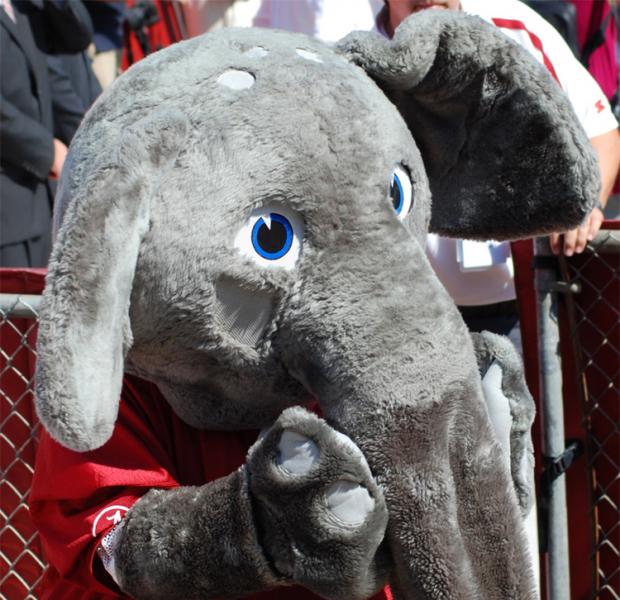 When you're our preseason No. 2 team, it generally means the list of things to be concerned about is a short one. The Tide do have some important players to replace on offense, notably at the quarterback position. Filling the production void at wide receiver left by Julio Jones is also an unenviable task. The SEC is never a walk in the park, so you always have to be conscious of the potential for stumbling blocks - road games at Auburn and
Florida
come to mind. Also, an early-season contest against Penn State in Happy Valley could be a challenge.
Final Thoughts:
Nick Saban has restored Alabama to a consistent winner, and regularly has the Tide in the BCS Championship picture. 'Bama comes in at No. 2, but the disparity between them and our No. 1 team is minimal. The Tide need A.J. McCarron to protect the ball, and let Trent Richardson put the team on his back. If they do, Alabama could be playing for their second BCS title in three years. At the very least, we project an SEC Championship and a BCS bowl game for the Crimson Tide this season.
_________________________
Reach Eric by email, or follow him on Twitter. Reach Scott by email, or follow him on Twitter.