MLB
Dr. Tommy's Checkup: What's Wrong With The Boston Red Sox?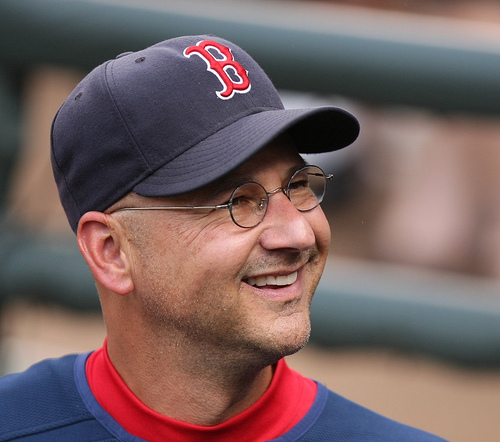 Reason for visit: Six consecutive losses to start the season, record at .500 since, and a ranking of last in the American League East (all from the team billed as the best in baseball during spring training).
Symptoms:
Team ERA of 5.42 (dead last in MLB)
27th in MLB in hits at 134
6 stolen bases (2nd worst in AL)
Record of 1-7 on the road
Diagnosis: Lackluster bats and utter lack of pitching have proved a deadly combination thus far. Carl Crawford's much publicized struggle (.149 batting, .179 slugging, 3 RBI) is just part of the problem—Jacoby Ellsbury (.189 BA) and Jarrod Saltalamacchia (7 hits and 2 BB in 12 games) have been disappointing at the plate as well. But the real worry is on the mound. After three games and 14 innings pitched John Lackey has a 9.82 ERA and 1.773 WHIP. And despite pitching seven scoreless innings for a win against Toronto, Daisuke Matsuzaka remains anything but reliable. It will take much more than one well-pitched game to erase the memory of his catastrophic two-inning, seven-run start the previous week.
Treatment: Patience mixed with being proactive. By changing the batting order, dipping into the minor-league Pawtucket Red Sox for relief and playing Jason Varitek much more at catcher than originally intended, manager Terry Francona has shown he's not afraid to take action. Still, he needn't make any drastic moves. Crawford's bat is sure to heat up and several other players are showing signs of major-league life. Josh Beckett looks like his old self, having allowed just 10 hits and 4 earned runs in 3 starts (as of 4/21). Kevin Youkilis, and Dustin Pedroia each have an OBP over .400. Jed Lowrie is the breakout player of the month, leading the majors with a .462 BA and 1.231 OPS after 13 games. If he keeps it up and the others step it up, the Red Sox have a shot to make a full and speedy recovery.