Pop Culture
The Princess Effect: Are Girls Too 'Tangled' In Disney's Fantasy?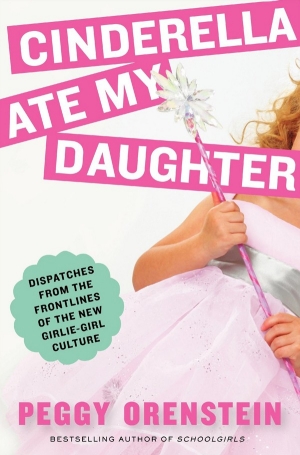 Once upon a time, the Disney Princesses entered the life of psychotherapist Mary Finucane's 3-year-old daughter.
"She began refusing to do or wear things that princesses didn't do or wear," Finucane, who created the Disney Princess Recovery blog, said of her daughter after she started watching Disney's princess movies and accumulating princess-emblazoned products. "She had stopped running and jumping because princesses didn't do those things. That was about the time I stopped waiting for the phase to pass — when she stopped running."
Finucane is not the only expert or parent who has watched a young girl saturate her interests with the Disney Princess franchise. As the company builds upon this royal empire with "Tangled" and denies claims that it's bringing the princess movie era to a close, many can't help but wonder, What trajectory are the Disney princesses setting these young, impressionable girls on? Are there young women today whose self-image was in part shaped by their exposure to the princess phenomenon? What is "the princess effect"?
In 2000, Disney created the "Disney Princess" franchise, a move that brought all the princesses back into production in a line of merchandise that would earn Disney upwards of $4 billion a year. The princesses aren't just in movies anymore — they're on cosmetic train cases, tiara-shaped tambourines and batteries-required, 2-feet-long "Tangled" wigs.
Peggy Orenstein, a mother, writer and speaker whose latest book "Cinderella Ate My Daughter" came out Jan. 25, has taken up issue with the princess phenomenon coming to define young girls' worlds.
"When my pregnant friend went in to get an ultrasound, the nurse told her, 'You're having a little princess!' We don't even have girls anymore," Orenstein said.
Finucane also witnessed society princess-ize her daughter.
"It altered the way strangers would talk with her, when she wore (Disney princess clothing)," Finucane said. "'And are you a princess? You're pretty, you must be a princess!' None of it was malicious or mean, but it was strange and, in my mind, without much thought about what these ideas mean to the kids who are wearing the brand and playing it out."
Now, 11 years after releasing the most recent film with a "princess" included in the franchise, Disney has begun to build upon their team of royal benefactors with 2009's Tiana from "The Princess and the Frog" and most recently Rapunzel from the wildly successful "Tangled."
There's no denying that the leading ladies aren't exactly how they used to be. While birds are dressing Cinderella, Mulan is dressing herself in her father's battle armor. Instead of singing about meeting her prince "once upon a dream" like Princess Aurora, Tiana dreams of opening her own restaurant. "Tangled's" Rapunzel has been noted for her spunk and hair-whipping.
But do any of these princess upgrades matter when the stories' all-is-resolved "happily ever after" always includes marriage? When the princess phenomenon's suggestions of what it means to be feminine are scaring some parents while comforting others? When the princesses, no matter how smart and empowered or helpless and delicate they may be in the movies, will have their legacies live on in play makeup sets, talking vanities, princess costumes and accessories that make few allusions to the characters' strengths and admirable qualities? Parents are called upon to think about and decide how much of a princess they are OK with their own daughter being, for with princess movies come princess play and dress-up.
"Better Parenting" author Mac Strider sees Disney princesses as possessing the qualities he would like to foster in his own daughter. In his piece "Are You Raising a Captivating Daughter?" Strider points to Disney princesses Ariel, Jasmine and Belle as women that "play a critical role in adventure," "cherish being pursued and romanced," "love to show off their inner and outer beauty" and are liked by both men and women. "How do you raise a daughter to be like a princess?" Strider asked in his piece. "You have to look at all the character strengths these heroines had to have in place to ever have a shot at becoming who they are."
Mother of two and creator of A Mom Blog, Nanette Gomez also sees good messages in the princess stories.
"They were strong and bold, yet loving and kind and all put the needs of their family first," Gomez said.
"Mulan, Ariel and Jasmine all stood up for what they believed in. . . . 'Beauty and the Beast' shows that we must look beyond what our eyes see. Belle looked beyond the outward appearance of the Beast and found love."
Gomez particularly admired the message of "Tangled."
"It was a feel good movie in which a young girl found her inner strength and in doing so reunited her family," Gomez said. "She explored a world of wonder and found love amongst it all."
Jennifer Vick, who once worked for Disney and now, with her husband, runs Ear to There, a private VIP tour service of Disney theme parks in Central Florida, sees a clear division between the most recent Disney movies and their predecessors.
"It's all about falling in love, and they're not really teaching little girls the value beyond that," Vick said of older princess movies. "Tiana is skeptical about how the prince is going to fit in with her dreams and her life."
Others saw something different in "The Princess and the Frog's" love story.
"Tiana has strength and determination, but she starts off the movie by kissing someone whom she has no desire to kiss, to shut him up," Finucane said. "The princess spends most of that film as a frog because she didn't listen to instinct. Then she marries the guy."
It's not the idea of falling in love that rubs some parents the wrong way, it's the priority Disney has given to it. Finucane acknowledges themes of struggle, transformation and self-determination in the princess's stories, but adds, "Those are important themes that take a backseat to getting the Prince to love you."
The terms of "happily ever after" are a point of contention in the princess plotlines.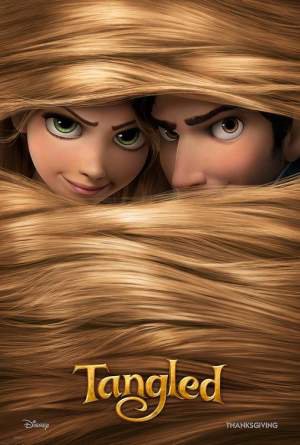 "Why does the happy ending always need to rely on someone else? Why can't these characters find happiness on their own?" asks Jamie Cone, the owner of
Beauty in Bloom: The Party with a Purpose
, a party company for young girls that focuses on building self-confidence and positive self-esteem. "If a young girl doesn't have a reminder that these fairytales are just that, fairytales, then she may grow up believing that her happily ever after is only attainable through a prince charming or a tiara on her head."
But is there really anything wrong about young girls dreaming of the happiness they hope to attain from love and marriage?
"It gives (young girls) the image and the qualities they may seek in the one they choose to marry," Gomez explained. "My daughter says her brother is a prince . . . because she sees in him the qualities of her image of a prince."
Finucane had a different experience with her daughter's exposure.
"(My daughter's) ideas of male and female kicked in earlier than in typical development," said Finucane, who has extensive training in play therapy. "She had very rigid ideas about what these were and how they should be demonstrated."
Vick said that most young girls she works with have little concept of what a prince and princess even are.
"They think she is someone who wears fancy dresses, has a handsome husband, gets to dance and lives in a fancy house," Vick said.
But what do these movies teach young girls about the role of marriage when it comes to their own aspirations? Perhaps other influences must come into play.
"When they grow up they're going to shape their lives and see if those are the things they want and think about how they are they going to achieve those things. Will they do it by being a doctor? Or will they do it by being choosy about picking a husband?" Vick said.
With the advent of the Disney Princess merchandise have come picture books featuring Cinderella in "My Perfect Wedding" and Ariel in "Make-Believe Bride" along with princess figurines in their bridal state. When these girls grow up and get engaged they even have the option of purchasing a Disney Princess bridal gown modeled after the princess of their choice (excluding Mulan or Pocahontas, however).
While the Disney Princesses of late have had a solid punch of girl-power in them, are these heroines still living in a Disney-made man's world? The company wiped out "Tangled's" original title, "Rapunzel," and revamped the film to attract boys by emphasizing the lead male character.
The change for "Tangled" reflects a growing tendency in such films.
"When fewer than one out of three characters in family films are female," Orenstein said, "it is concerning whenever a film production company actively backs away from female characters."
Orenstein acknowledges Rapunzel as being a more modern Disney princess but said "Tangled" ultimately depicts a man's world.
"Rapunzel may be a strong woman," she said, but the other lead woman is an evil witch and the only other female character is "mute and demure."
Orenstein noted other instances of Disney isolating female characters. Multiple princesses featured together on products or on stage never exchange a glance or have any awareness of each other.
"Princesses don't have girlfriends," Orenstein said.
Vick said she at first found the no-interaction rule strange while watching the princesses in shows at the park but then concluded young girls would walk away with a better understanding of how real this princess world is.
"Their artificial behavior . . . reinforces that they are not real," Vick said.
With no formal research done on how Disney's princess culture has influenced young girls' trajectories, there's no way of knowing whether any of the perceived negative messages from the films have really penetrated impressionable minds. However, one can look to Disney's line of princess products for an idea of what the company thinks young fans of "Tangled" and the rest of the princess franchise might want.
"There's a giant Rapunzel makeup kit . . . a 'Tangled' brush set . . . a 'Tangled' musical glowing jewelry set . . . Rapunzel's friends hair braider for $49.99," Orenstein listed while scrolling through the Toys'R'Us website. She said she thought Rapunzel was more in line with the butt-kicking, Mulan-type princesses but explained, "The products are about something else," an occurrence she's noticed with Mulan items as well, which always feature the character in the traditional, restrictive clothing that she had to wear to find a husband.
However, Orenstein and others don't take up issue with the notion of playing princess.
"I think there is an aspect of royal play that is about transformation and aspiration," she said, but explained that the products such as a magical talking vanity and a Rapunzel-styling head — both listed as top 10 selling toys on the Disney Store website — might prompt concern.
"It starts (young girls) on a path of getting that sense of self and value from how they look," she said. "It's a constant narrowing of what it means to be feminine."
Cone, on the other hand, is happy to see a role play that isn't directly princess-themed.
"Some of these things can encourage creativity and independence," Cone said. "I think it's just fine for little girls to want to grow up and own their own salon or be a make-up artist. Wanting to grow up and be a princess is a whole other story."
But Orenstein points to research done by the American Psychological Association that links early emphasis on beauty and play sexiness to the pitfalls we link with older girls such as risky sexual behavior, eating disorders and low self-esteem.
Finucane calls this princess phenomenon something worth studying.
"Because Disney Princesses are cartoon images, and from a well-trusted company, one that seems part of the American story, (their effect) is not really looked at as seriously," Finucane said. "Many articles on girls acting too old, dressing too sexy, are good at pointing out when it's happening but not at examining what went on years before that."
But when the other options marketed to young girls range from lip-liner-sporting Bratz dolls to Disney-Channel-starlets-turned-rehab-patients, the Disney Princesses don't seem like the worst thing for a kid to get into.
Gomez said she does not buy any of the makeup or salon-type toys as to not encourage her daughter to look older than she is, but she sees princess play as embracing little-girlhood.
"My daughter has been dressing up in princess outfits for years and it doesn't look like it's going to stop anytime soon, and I'm so glad about that," Gomez said. "I love that little girls still want to be little girls."
But as Disney markets the brand to girls between ages 3 and 5, Orenstein isn't so sure about the princesses preserving any innocence.
"It appears to be protective against premature sexualization, but are they protective of it or are they part of it?" Orenstein asked. "They're out of that innocent little girl thing by the time they're 5 and they're going into Bratz, and they're going into this stuff that's overtly sexualized."
"Tween" stars on the Disney Channel have added another layer to the princess saga. Orenstein calls Disney stars Miley Cyrus, Demi Lovato and Lindsay Lohan "flesh and blood Disney Princesses" whose pitfalls give parents of princess fanatics something to think about.
"I think there's a dilemma in Miley Cyrus's trajectory," Orenstein said. "She was being a good princess and wearing her purity ring," she said of the star's Disney beginnings. Most recently Cyrus made headlines when a video was released of her reportedly smoking the hallucinogenic drug salvia in celebration of her 18th birthday.
Finucane agreed, saying the consumer train is set up for girls to be into Disney Princesses from 2 to 5, move onto the "Disney Girl" from 5 to 8, then follow the Disney Girl into her hypersexualization, a la Cyrus moving on "from squeaky-clean Disney" to having her music videos directed by popular pornography directors.
"It's a pretty common path. It sells a lot of products and makes a very big profit," Finucane said. "The fallout is . . . what I'm writing about and what companies don't have to think about."
Reach staff reporter Lydia O'Connor here.