Nation and World
Iran Open To Nuclear Talks With U.S.
Iran's foreign minister said Sunday that the country is open to hold discussions with the United States concerning the state of the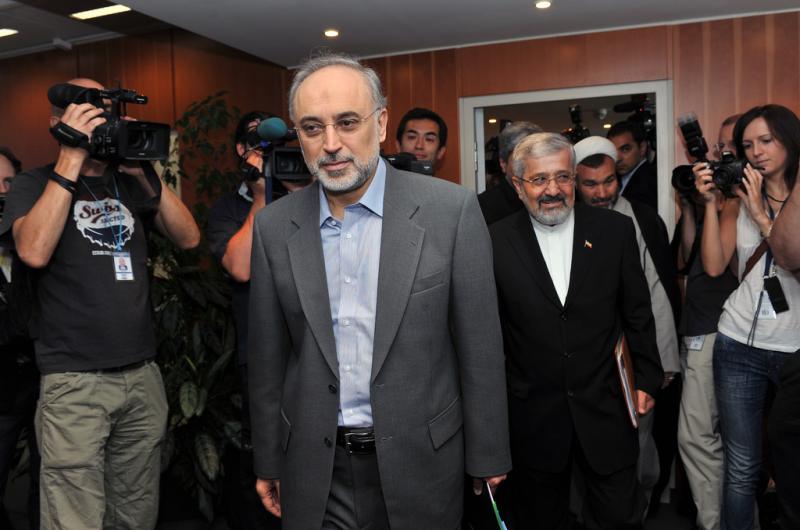 Iranian nuclear program.
Addressing the Munich Security Conference, Ali Akbar Salehi stressed that participation on all sides is the only way to bring about mutual agreement between the two countries.
"We have no red line for bilateral negotiations when it comes to negotiating over a particular subject," Salehi said. "If the subject is the nuclear file, yes, we are ready for negotiations but we have to make sure...that the other side this time comes with authentic intention, with a fair and real intention to resolve the issue."
Iran insists its nuclear programs are well-intentioned, used primarily for the development of a civilian power program. Yet the United States and its allies believe that the Middle Eastern nation is using its nuclear resources to construct an atomic weapon.
According to NBC News, should Iran reach nuclear weapons capability, the likelihood of an Iranian attack upon Israel would increase dramatically. Such actions could cause chaos throughout the Middle East.
READ MORE: Iran Accelerating Uranium Enrichment
Vice President Joe Biden also emphasized the need for open mindedness during Saturday's proceedings at the security conference. "There is still time, there is still space for diplomacy backed by pressure to succeed," he said. "The ball is in the government of Iran's court."
The Christian Science Monitor reports that newly-confirmed Secretary of State John Kerry has said that he has faith that good diplomacy will lead to an eventual resolution in the nuclear standoff against Iran.
However, other U.S. government officials don't share the Secretary of State's confidence. Speaking to reporters at a Munich news conference, Republican Senator John McCain remained skeptical as to how additional negotiations with Iran would be successful when so much remains unknown about the country's nuclear research.
"I don't know when we will have direct talks between the United States and Iran. That is a subject for the president of the United States. I don't think anyone here objects to that," he said. But he added, "to have grounds for optimism, I think, would be a mistake."
A meeting with Iran and the six powers — Russia, China, the United States, Germany, Britain and France — will take place on February 25 in Kazakhstan.
Reach Executive Producer Kat Bouza here.