Music
Harmonious Monks: USC's Newest Jazz-Hip Hop Sound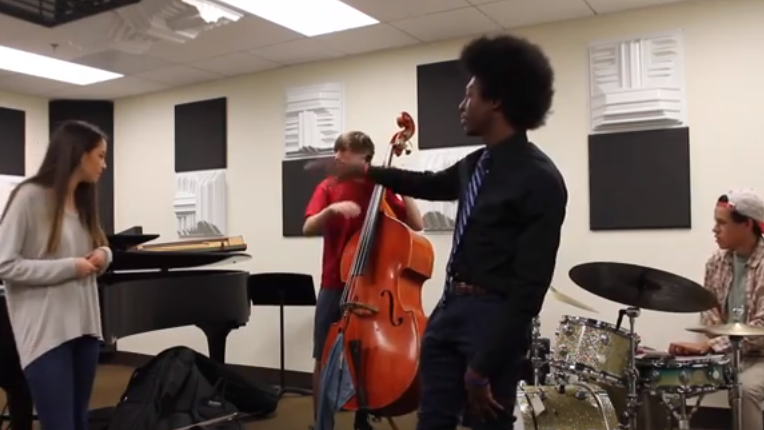 Harmonious Monks has defined a new genre of music at the University of Southern California with its "Jazz Hop" sound.
The group of freshmen were a crowd favorite during Ground Zero's open mic night and have landed some other gigs since, including a performance at USC's music fraternity, Mu Sigma Epsilon.
Lead vocalist Evan Monroe, also known as M.C. Martin, freestyles during many of their performances, allowing the band a daring level of creativity. The band writes its own music and performs covers of hit songs, though its most compelling pieces are arguably when Harmonious Monks improvises.
With Cooper Holzman on keys, John Mietus on bass and Trevor Zemsteff on drums, the group provides exceptional instrumentation. Meanwhile, M.C Martin raps and the band's newest addition, Lucie Shelley, adds beautiful vocals.
Harmonious Monks will soon be setting new standards for Jazz and Hip Hop, both at USC and in Los Angeles.
Neon Tommy sat down with the band during a practice session. Watch the video below.
Stay tuned for the release of Harmonious Monk's debut album. Like them on Facebook or follow their Instagram: @therealharmoniousmonks to stay up to date with performances.
Contact Staff Reporter Sophie Sanders here. Staff Reporter Bella Shary also contributed to this interview.