Music
Christmas Songs: Merry Or Marketing Scheme?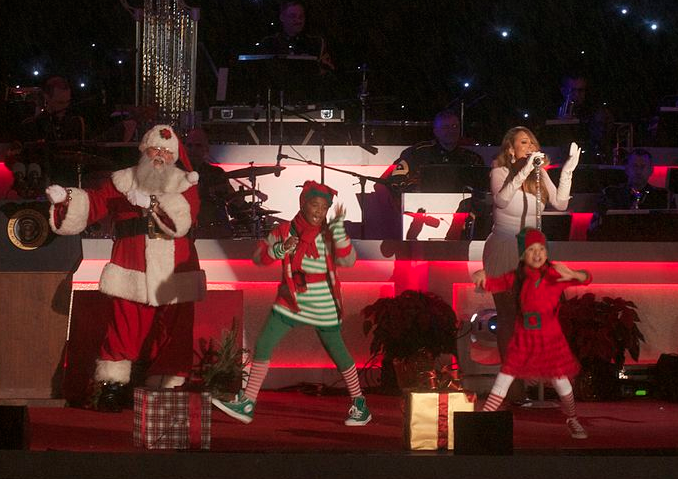 December 1: the unofficial first day when stores and Starbucks nationwide can start playing Christmas music non-stop without public disapproval. Some welcome it with open arms and wide-toothed grins, while others groan at the start of yet another holiday season marked by an excessive commercial display of all things Christmas.
Are Christmas songs really all they're cracked up to be, or are they just another marketing ploy to coax consumers to falsely believe that they need the newest, latest Christmas album to complete their holiday aesthetic?
With the big day fast approaching, you may find yourself getting sick of hearing all Christmas music all the time -- especially if you're unfortunate enough to come across some millennial butchering rendition of a Christmas classic (I'm not naming any names, Justin Bieber), or, even worse, a new Christmas single marketing itself as a new classic (again, Justin Bieber). It seems like every other relevant artist and their mother has released a Christmas album at some point in their careers, as if it's a rite of passage in the music industry.
Indeed, the release of a new Christmas album by an already established artist can generate considerable profits for a record company, and some may even go on to become modern-day classic. Take Michael Bublé's "Christmas," for example, which in 2011 became the best-selling Christmas album of the year and continues to be a staple in the Christmas playlists of thousands of Americans across the country. Or Mariah Carey's 1994 album "Merry Christmas," which spawned the wildly successful hit "All I Want for Christmas." With its popularity only increasing each passing year and its royalties equally escalating, there may be some credence to the status it holds as a "modern addition to the holiday canon," and, consequently, as a big time moneymaker.
Is this what Christmas music is really all about, though? After all, not every Christmas album or song that finds its way onto the market becomes a huge hit. Call me idealistic, but I'd like to think that Christmas music, at its core, is still about the sentiment -- that pure, unadulterated sense of spirit and joy that you get when listening to Bing Crosby's "White Christmas" or Nat King Cole's "The Christmas Song" simply can't be recreated.
Sure, it may be a genius marketing scheme and a clever way to garner profit, and no, we probably don't need a Michael Bublé Christmas TV special every year, but that doesn't detract from the fact that Christmas music, good Christmas music, has the ability to bring together friends and family under a common sentiment of love and kinship. And isn't that what Christmas is all about?
Reach Staff Reporter Jenny Truong here.