Film and TV
Film Review: 'Star Wars Episode VII: The Force Awakens'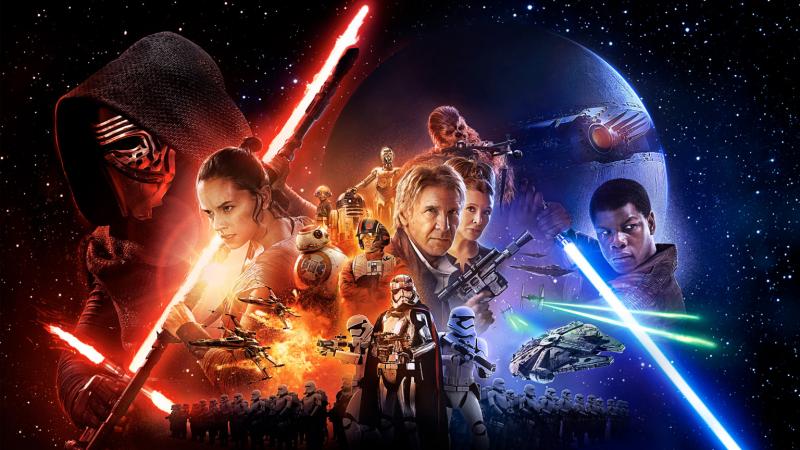 After months of jittery anticipation, the day has finally arrived. The Grove had quite the number of showings on Thursday, Dec. 17. I attended the 8:00 p.m. screening. As if all the excitement and wait weren't enough, flashing lights and the emergency alarm had the entire theater evacuated. But, one hour later, on with the movie…
The story commences some time after "Return of the Jedi." In various trailers and preview clips, many fans have wondered: "Where's Luke?" This is essentially the driving "force" of the J.J. Abrams-directed film (pun intended), which you learn along with the ample amount of plot previews as it scrolls up the screen in large, yellow letters in typical "Star Wars" fashion.
As some have already taken note of, diversity in the cast is fairly decent with John Boyega, Oscar Isaac and a few other fighter pilots. Returning characters and other creatures took up the rest of the cast. Of course, the strong female lead in such a large and crucial franchise is absolutely incredible. Daisy Ridley performed considerably well along with her new cast members. Cinematography, costumes and set design were breathtaking, though I have to admit nothing will be as beautiful as Naboo.
My favorite aspects are all tied to the original trilogy. The wave of nostalgia once familiar faces came onscreen was overwhelming. Carrie Fisher, Harrison Ford and Mark Hamill reprised their roles perfectly. The actors matured with their characters and maintained the same, classic personality and quirks. Lastly, plot twists are greatly executed. I'm not sure if it's because I stayed away from the right social media, but the level of predictability and unpredictability is quite balanced.
The number of action scenes are also fair -- very much expected but not overtly excessive. For a few minutes, I forgot all about my studies in pre-med and just really wanted to become a Jedi. The amount of comedic relief, however, was noticeable and I suspect this served the purpose of easing all the newcomers in to the world of "Star Wars."
This film targets a wider audience and welcomes those who have never seen a "Star Wars" movie before. Newcomers will love Rey and Finn because they're being thrown into this "Star Wars" galaxy along with the newbies. New fans can enjoy this film without feeling like they're missing out on inside jokes and previously discussed plot details.
Overall, "Episode IV" to "Episode VI" lovers should not fret. It was a remarkable film that exceeded my expectations. There's not much else to say without mentioning spoilers, so just know it's worth a second trip to the movie theater.
Watch the trailer below.
Reach Staff Reporter Victoria Sevilla here.