Music
USC's First Night Show At Tommy's Place Features OYLS, REL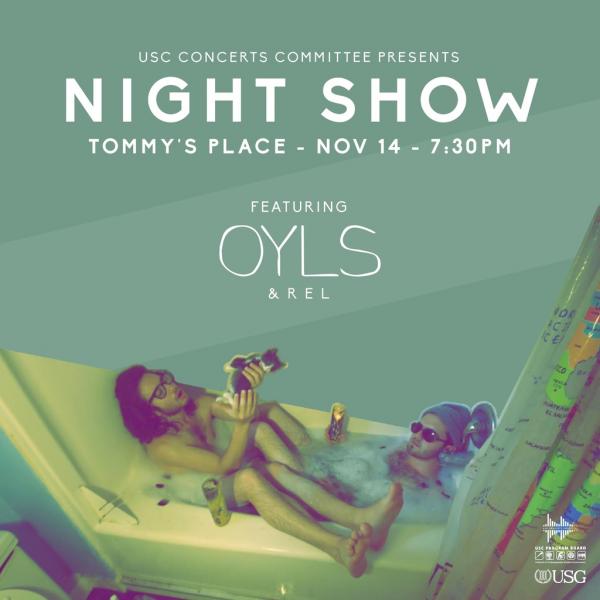 This Saturday, Nov. 14 marks the University of Southern California's first Night Show, courtesy of the USC Concerts Committee and USG Program Board.
The event will be held at Tommy's Place and features performances by REL and OYLS.
REL's set begins at 7:30 p.m.
Arielle Stirick, known by her stage name REL, is a 20-year-old artist based out of Los Angeles. She calls her sound "evoca-pop" -- music that makes her audiences think and feel -- and can be best classified as an R&B singer with hints of indie pop tunes. She debuted an EP in May that featured her feel-good single, "Plateau."
READ MORE: The Neighbors' Max Subar And Lucas Tamaren Talk Music
OYLS, also a Los Angeles-based group, performs next at 8:15 p.m.
The duo -- made up of David Kirshenbaum and Michael Lipp -- can best be compared to the likes of Disclosure and Alt-J. OYLS began out of a therapeutic jam session and evolved into an entity that combines rock, electronic music and Motown.
The Night Show is free and open to the public.
READ MORE: USC Pop: Malia At Tommy's Place
Check out the Facebook page for the event here.
Listen to REL's music here and OYLS' music here.
Reach Senior Entertainment Editor Kathy Zerbib here. Follow her on Twitter here.