Film and TV
'All Things Must Pass: The Rise And Fall Of Tower Records' Film Premiere Celebrates Company's History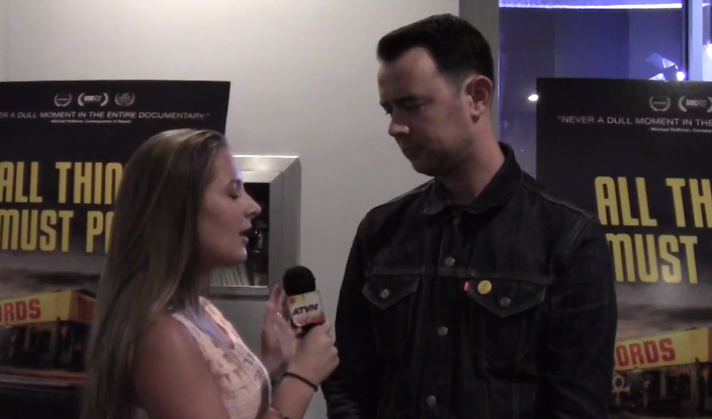 Tower Records may be a brand of the past, but its legacy continues to live on in the new Colin Hanks-directed documentary "All Things Must Pass: The Rise and Fall of Tower Records." At its film premiere in Los Angeles, Neon Tommy's own Alexa Palermo had the chance to speak with Hanks and others involved.
As the director, Hanks recalled he had a difficult time trying to find pictures and videos to use in the doc. After all, the Sacramento-based company was founded in 1960 -- back before iPhones and hand-held cameras became the norm.
He said the process made him feel like a "treasure hunter."
READ MORE: Film Review: 'All Things Must Pass: The Rise And Fall Of Tower Records'
This documentary seeks to answer the question "Did the Internet and the rise of iTunes really kill off Tower Records?" with a definitive "No!"
"All Things Must Pass" features exclusive interviews from celebrity customers and former employees. The film also hightlights the company's rebellious founder Russ Solomon.
For aspiring filmmakers, producer Sean M. Stuart has some words of advice: "I would say documentary filmmaking is a great entry point [into the industry]... It's a good way to get your feet wet."
Watch full coverage from the red carpet below.
Reach Staff Reporter Alexa Palermo here. Reach Senior Entertainment Editor Kathy Zerbib here and follow her on Twitter here.