Film and TV
'Annie' Takes Quvenzhané Wallis To 'Tomorrow'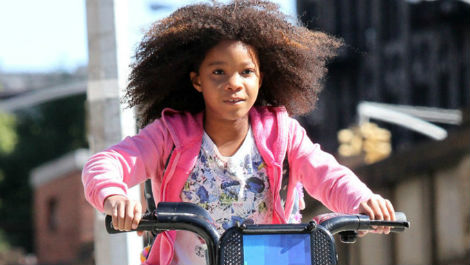 The first trailer of the modern remake "Annie" ha arrived, and it brings a whole new take on the Broadway Musical. The trailer includes plenty of shots of Oscar nominee Quvenzhané Wallis as the famed orphan Annie and her dog Sandy, featuring notorious songs "A Hard Knock Life" and "Tomorrow."
Wallis appears alongside Cameron Diaz as Miss Hannigan and Jamie Foxx as the new Daddy Warbucks character, Benjamin Stacks, according to the Huffington Post.
In 1982 we saw the first film adaptation of the musical, and the remake in 1999, but this time the musical takes a different approach to the story of "Annie."
Produced by Will Smith and Jay Z, the musical is set in Harlem, where Annie lives in a foster home with other girls. Benjamin Stacks is not simply a man of money, but a politician. Initially he spends time with Annie and develops a relationship in order to boost his political career and image, but after time he starts caring for the young girl.
This may not be the first time we've seen the story of a man doing something out of greed and his heart changing, but as a modern take on the musical will pull at our heart strings all over again.
The upcoming film also features Rose Byrne, Bobby Cannavale, and Adewale Akinnuoye-Agbaje. Emma Thompson is also one of the credited screenwriters.
Here's a look at the first trailer for "Annie" here.
Reach Executive Producer Dale Chong here. Follow her on Twitter here.