Sports
Olympics 2012, Day 18: Last Full Day Ends In Spectacular Fashion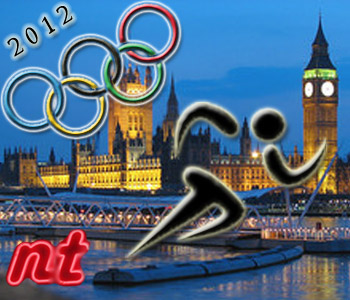 It's sad to think about, but tomorrow it will finally end. One of sports' greatest events will pass the torch tomorrow evening to Rio de Janeiro for the 2016 Summer Games, but for now there are still gold medals to be won.
Saturday was an exciting day of competition, as track and field gave us an exciting final day while many of the world's best teams fought it out for gold medals on the court or the pitch.
A deserved shout-out goes to the men's Mexican soccer squad, which stunned Brazil 2-1 in the final to bring home our neighbor's first-ever gold in Olympic soccer. Oribe Peralta scored the fastest goal in Olympic history 29 seconds in, and headed in the deciding goal in the 75th minute as well. Kudos to El Tri.
Overall, the United States looks poised to win the medal race with China after a defeat in golds at the 2008 Games in Beijing. The Americans lead 102-87 overall, and 44-38 on the gold medal front.
Story of the Day: Usain Bolt and Jamaica Leave London in Style
Finally, a world record at the Olympics for Usain Bolt. After running the second-fastest time ever in the 100-meter dash and fourth all-time in the 200 meters, Bolt and his Jamaican teammates Yohan Blake, Nesta Carter and Michael Frater ran the fastest quarter-mile in history to take gold in the 4x100-meter relay.
In the final track and field event of the Games, the Jamaican squad ran the race in 36.84 seconds, breaking their own record set last year by .20 seconds. Bolt improves to six for six in Olympic races for his career and capped a dominant performance by Jamaica in the short sprints.
The Jamaicans won five of six possible medals in the two shortest sprinting distances, with American Justin Gatlin's bronze in the 100-meter dash being their only blemish.
Gatlin anchored the American team in Saturday's night race, and while he could not catch Bolt, he finished strong for an American foursome that tied the Jamaicans' old world record of 37.04 seconds to take silver. If it's any consolation, the silver was America's 100th medal in London, marking the ninth time America has reached triple digits in the medal count.
For the world's fastest man, however, talk of his Olympic return at Rio de Janeiro in 2016 is already underway. Bolt is undecided at the moment, but hinted that the long jump might also be a possibility if he returns in addition to his sprinting specialties. Maybe he just wants to end his feud with Carl Lewis.
The only doubt about Bolt and Jamaica's dominance came after the race, where the official results were put on pause after an initial review, throwing out the slight possibility of a Jamaican infraction. It turned out the third-place Canadian team was disqualified for a lane violation, landing Trinidad and Tobago the bronze. For Jamaica, it meant the party could officially begin.
U.S. Women Do Their Part, Taking Basketball Gold
The U.S. women had to believe they faced their toughest opponent of the tournament in their semifinal win over Australia and proved so Saturday by crushing France, 86-50, to take gold. Led by Candace Parker with 21 points and 11 rebounds, the Americans continued their dynasty in the sport with their fifth straight Olympic title.
In a victory never really in doubt, the Americans won the day on their full-court defensive pressure, holding the French to 28 percent shooting and 19 turnovers. Every player on the American side scored, though the French side appeared anything but disappointed after bringing home its nation's first medal in women's basketball.
The 36-point margin of victory is the largest ever for a gold medal match in women's basketball. Ironically, the margin is second all-time to only the American men's 44-point victory over France at the 1948 London Games.
Now the pressure shifts to the American men's side to make it a double, as it takes on Spain tomorrow night in a rematch of the 2008 final in Beijing.
A Jekyll and Hyde Performance Dooms U.S. Women's Volleyball
On Saturday, the stars seemed to be aligned for the American volleyball squad to win its first-ever Olympic gold. They clobbered Brazil 25-11 in the opening set, and revenge for its 2008 loss at the hands of the Brazilians looked like it was soon to become a reality.
Then it all went wrong. Horribly wrong.
After losing two sets the entire competition entering Saturday, the Americans lost the next three sets to fall 3-1 by a score of 11-25, 25-17, 25-20, 25-17. Rather than folding, the resilient Brazilians never trailed in the final three sets and dominated an uninspired American squad in the clinching set.
An 8-2 run in the final set by Brazil to take an insurmountable 19-11 lead proved too much for the Americans, whose sloppy play down the stretch gave them no shot at forcing a fifth set.
In a span of two days that saw gold medals for the women's teams in basketball, soccer and water polo, the women's volleyball team faltered when it mattered most.
Star Destinee Hooker and the team will still return home with silver, but the pain of what could have been will not go away any time soon.
A Final Surprise in the Pool
After finishing 18th in the preliminary rounds, American David Boudia surprised the Chinese favorite Qiu Bo and British sensation Tom Daley to win gold in the men's 10-meter platform diving competition. Boudia is the first American to win the event since diving legend Greg Louganis took gold in Seoul in 1988.
Boudia scored an impressive 102.60 on his final dive to clinch the win, receiving the impressive final round score he needed after he, Bo, and Daley were within 0.15 points of each other heading into their last dives.
USC Olympians Update
Another day, another gold for the Trojans. On the fourth day in a row that a USC alum has taken gold, Allyson Felix won her third gold of these Games as the second leg of the winning U.S. women's 4x400-meter relay team.
Felix ran a blistering (unofficial) 48.5 second split in her leg, helping give the Americans a 20-meter lead that they never relinquished, winning in a time of 3 minutes and 16.87 seconds. She is now tied with Murray Rose and fellow London gold-medalist Rebecca Soni for the all-time Trojan lead with six Olympic medals, four of them gold.
While she didn't play in the final, alum Nicole Davis earned a silver medal as the aforementioned U.S. women's volleyball squad.
As the Olympics wrap up tomorrow, USC will finish with 25 total medals, 12 of them gold. This breaks both the overall Trojan record of 24 medals set in the 1984 L.A. Games, as well as the record of ten golds achieved in 1948 in London as well as in Beijing. As a country, USC would be tenth in the overall medal count these Games, and sixth in golds.
The Trojans' streak of taking Olympic gold at the Summer Olympics is now at 100 years, and current student and new silver medalist Bryshon Nellum will be the American flag-bearer at tomorrow night's closing ceremonies.
Not bad at all.
Day 18 Medal Results
Basketball
Women's Final | Gold: United States, Silver: France, Bronze: Australia
Boxing
Men's 49-kilogram (108 lbs) | Gold: Zou Shiming (China), Silver: Kaeo Pongprayoon (Thailand), Bronze: Patrick Barnes (Ireland) and David Ayrapetyan (Russia)
Men's 56-kilogram (123 lbs) | Gold: Luke Campbell (Great Britain), Silver: John Joe Nevin (Ireland), Bronze: Lazaro Alvarez (Cuba) and Satoshi Shimizu (Japan)
Men's 64-kilogram (141 lbs) | Gold: Rosniel Iglesias (Cuba), Silver: Denys Berinchyk (Ukraine), Bronze: Vincenzo Mangiacapre (Italy) and Munkh Erdone Uranchimeg (Mongolia)
Men's 91-kilogram (165 lbs) | Gold: Oleksandr Usyk (Ukraine), Silver: Clemente Russo (Italy), Bronze: Teymur Mammadov (Azerbaijan) and Tervel Pulev (Bulgaria)
Men's 75-kilogram (201 lbs) | Gold: Ryota Murata (Japan), Silver: Esquiva Falcão Florentino (Brazil), Bronze: Anthony Ogogo (Great Britain) and Abbos Atoev (Uzbekistan)
Canoeing
Men's Flatwater K-1 200 meters | Gold: Ed McKeever (Great Britain), Silver: Saul Craviotto (Spain), Bronze: Mark Dejonge (Canada)
Men's Flatwater C-1 200 meters | Gold: Yuriy Cheban (Ukraine), Silver: Jevgenij Shuklin (Lithuania), Bronze: Ivan Shtyl (Russia)
Women's Flatwater K-1 200 meters | Gold: Lisa Carrington (New Zealand), Silver: Inna Osypenko (Ukraine), Bronze: Natasa Janics (Hungary)
Men's Flatwater K-2 200 meters | Gold: Alexander Dyachenko & Yury Postrigay (Russia), Silver: Vadzim Makhnev & Raman Piatrushenka (Belarus), Bronze: Liam Heath & Jon Schofield (Great Britain)
Cycling
Women's Cross-Country | Gold: Julie Bresset (France), Silver: Sabine Spitz (Germany), Bronze: Georgia Gould (United States)
Diving
Men's 10-meter Platform | Gold: David Boudia (United States), Silver: Qiu Bo (China), Bronze: Thomas Daley (Great Britain)
Field Hockey
Men's Final | Gold: Germany, Silver: Netherlands, Bronze: Australia
Handball
Women's Final | Gold: Norway, Silver: Montenegro, Bronze: Spain
Modern Pentathlon

Men's Competition | Gold: David Svoboda (Czech Republic), Silver: Cao Zhongrong (China), Bronze: Ádám Marosi (Hungary)
Rhythmic Gymnastics
Women's Individual All-Around | Gold: Evgeniya Kanaeva (Russia), Silver: Daria Dmitrieva (Russia), Bronze: Liubou Charkashyna (Belarus)
Sailing
Women's Elliot 6 meters | Gold: Spain, Silver: Australia, Bronze: Finland
Soccer
Men's Final | Gold: Mexico, Silver: Brazil, Bronze: South Korea
Taekwondo
Women's +67-kilogram (148 lbs+) | Gold: Milica Mandic (Serbia), Silver: Anne Caroline Graffe (France), Bronze: María Del Rosario Espinoza (Mexico) and Anastasia Baryshnikova (Russia)
Men's +80-kilogram (176 lbs+) | Gold: Carlo Molfetta (Italy), Silver: Anthony Obame (Gabon), Bronze: Liu Xiaobo (China) and Robelis Despaigne (Cuba)
Track and Field
Men's 50-kilometer Walk | Gold: Sergey Kirdyapkin (Russia), Silver: Jared Tallent (Australia), Bronze: Si Tianfeng (China)
Women's 20-kilometer Walk | Gold: Elena Lashmanova (Russia), Silver: Olga Kaniskina (Russia), Bronze: Qieyang Shenjie (China)
Women's High Jump | Gold: Anna Chicherova (Russia), Silver: Brigetta Barrett (United States), Bronze: Svetlana Shkolina (Russia)
Men's Javelin Throw | Gold: Keshorn Walcott (Trinidad & Tobago), Silver: Oleksandr Pyatnytsya (Ukraine), Bronze: Antti Ruuskanen (Finland)
Men's 5,000 meters | Gold: Mo Farah (Great Britain), Silver: Dejen Gebremeskel (Ethiopia), Bronze: Thomas Longosiwa (Kenya)
Women's 800 meters | Gold: Mariya Savinova (Russia), Silver: Caster Semenya (South Africa), Bronze: Yekaterina Poistogova (Russia)
Women's 4x400-meter Relay | Gold: United States, Silver: Russia, Bronze: Jamaica
Men's 4x100-meter Relay | Gold: Jamaica, Silver: United States, Bronze: Trinidad & Tobago
Volleyball
Women's Indoor Final | Gold: Brazil, Silver: United States, Bronze: Japan
Wrestling
Men's Freestyle 60-kilogram (132 lbs) | Gold: Toghrul Asgarov (Azerbaijan), Silver: Besik Kudukhov (Russia), Bronze: Yogeshwar Dutt (India) and Coleman Scott (United States)
Men's Freestyle 84-kilogram (185 lbs) | Gold: Sharif Sharifov (Azerbaijan), Silver: Jamie Yusept Espinal (Puerto Rico), Bronze: Ehsan Lashgari (Iran) and Dato Marsagishvili (Georgia)
Men's Freestyle 120-kilogram (265 lbs) | Gold: Artur Taymazov (Uzbekistan), Silver: Davit Modzmanashvili (Georgia), Bronze: Bilyal Makhov (Russia) and Komeil Ghasemi (Iran)
Overall Medal Count
Total medals: United States (102), China (87), Russia (78), Great Britain (62).
Gold: United States (44), China (38), Great Britain (28), Russia (21).
Silver: United States (29), China (27), Russia (25), Germany (19).
Bronze: Russia (32), United States (29). China (22), Great Britain (19).
For more of Neon Tommy's coverage on the London Olympics, click here.
Reach Jacob by email or follow him on Twitter.