Film and TV
The Magicians Of Brakebills College Take Over USC's Bovard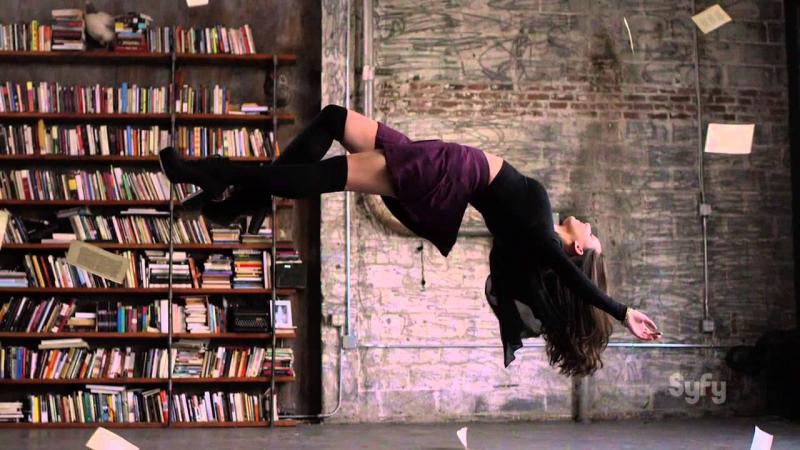 On what would've been a quiet evening on the University Park campus as students slowly get settled into the first day of the spring semester, the air was instead filled with blasting music and shining lights. On Monday night, SyFy's original series, "The Magicians," hosted a premiere event at the University of Southern California's Bovard Auditorium.
Based on Lev Grossman's best-selling novels, "The Magicians" follows Quentin Coldwater, a newly enrolled graduate student at the Brakebills College for Magical Pedagogy, as he explores his magic abilities and the dangers of his new world.
Attendees were greeted at the entrance with different tables, including cardboard cutouts of the cast, GIF photo booths, T-shirt giveaways and boxes of popcorn and soda. YouTube personality Brittani Taylor (@BrittaniTaylor) served as the evening's host, making her way around and greeting fans of the show.
As people make their way into the auditorium, they quickly notice that the lobby is plastered with the Brakebills College logo and promotional posters.
The premiere event begins with an exclusive screening of the pilot episode, followed by a stripped-down acoustic performance by singer-songwriter Bebe Rexha.
Rexha is known for her work on hit singles "Take Me Home" by Cash Cash, "Hey Mama" by David Guetta and most recently "Me, Myself, And I," by G-Eazy. Accompanied by Eminem's guitarist, Curt Chambers, Rexha performed original cuts for those songs as well as "I Can't Stop Drinking About You," Eminem and Rihanna's number-one hit "The Monster" which she co-wrote, and an exclusive sneak peek of "No Broken Hearts," the first single of off Rexha's debut album featuring rapper Nicki Minaj, which will be released later this month.
Rexha also briefly spoke about each song and the meaning of each of them, making the performance more personable.
Overall, the event was a magical way to kick off the semester, bringing life to campus once again. If you missed the screening, you can catch the double episode premiere on Jan. 28 at 9/8c on SyFy.
Watch the trailer below.
Reach Staff Reporter Vanessa Le here.