Los Angeles
Third-Party Help for South LA's At-Risk Youth
Nonprofits are tackling the socioeconomic gaps that leave kids stuck in the cycle of violence and poverty. This feature highlights two organizations that provide mentoring and emotional support for neglected communities.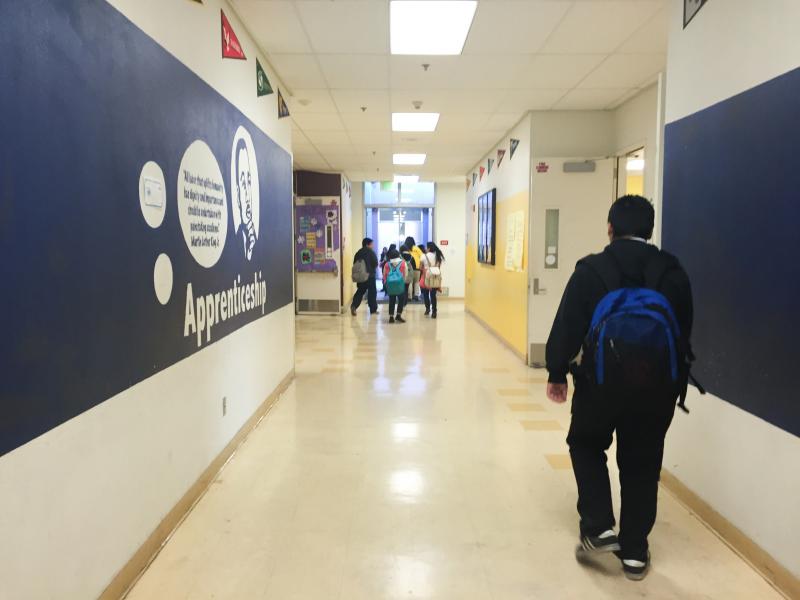 Part 1: How an AmeriCorps Program is Targeting LA's Most Underserved Schools
The setup at Clinton Middle School is like any other, with a teacher going through a slideshow projected on the screen as he talks to students spread out in groups. But a few bright yellow jackets stand out in classrooms and hallways, mixed in among the crowd of students rushing out of the building at the sound of the bell.
Those sporting these bright tops are part of an organization called City Year, a federally funded nonprofit that places its AmeriCorps members in underserved schools nationwide.
City Year Los Angeles Office Tour
Pictured: Andrew Glazier, staff member
Samee Muhammad returned to Clinton for the second time to work with eighth-graders, having worked with seventh-graders the year before. Originally from Atlanta, Muhammad's time spent living down the street from Clinton's campus — located on South Hill Street in Historic South-Central — has allowed him a better understanding of his students' challenges.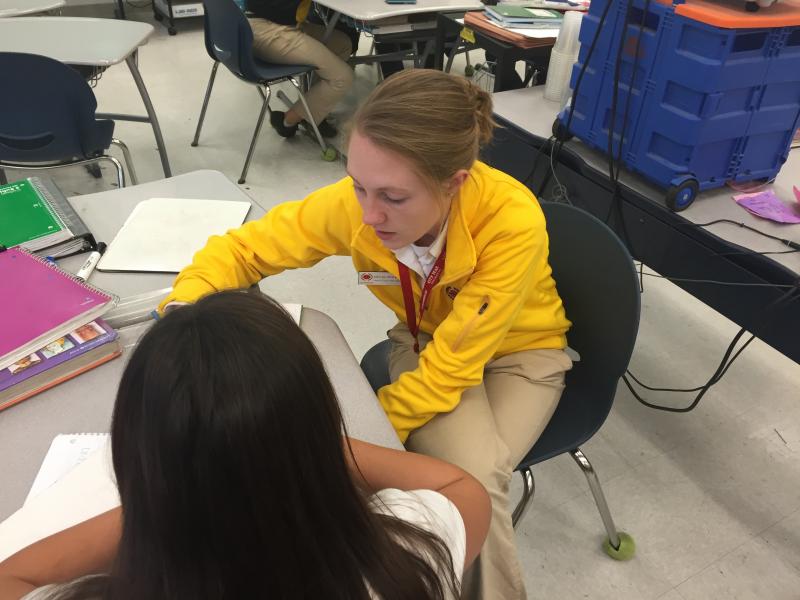 "You see drug addicts, people smoking stuff and snorting and stuff like that. You see a really large homeless population as well," he said. "Not that many libraries. Not that many grocery stores in the area. They're more liquor stores, convenience stores, not really anything of healthy substance."
READ ALSO: Volunteer Healh And Nutrition Pros Take On LA's Food Deserts
Starting this year, Muhammad is a team leader along with Arantzxa Barrios, who most recently served at the UCLA Community School in Koreatown. In addition to each working with their own group of eleven students, the pair acts as the liaison between the 15 other AmeriCorps members and the school administration.
The true priority for Muhammad, Barrios and the other AmeriCorps members, though, is to build relationships with these at-risk students, who often don't receive enough attention because their parents work long hours.
"If they don't trust you, if they don't respect you, then nothing is gonna come from there," Barrios said.
The systematic factors of living in this South L.A. community, such as poverty and lack of community resources, put these students at a disadvantage, according to Barrios. Almost 95 percent of the students qualify for free or reduced cost lunch, compared to the 51 percent national average.
"They don't have the desire or the want [to attend school] because they probably didn't eat dinner last night, or probably didn't have somewhere to sleep," Muhammad said. "Some students here are actually homeless."
Middle school is a critical time for determining high school graduation rate. A sixth-grade student who is failing math and English, and is showing up to school less than 90 percent of the time, has an 80 percent chance of not graduating on time or dropping out of school, according to Andrew Glazier, managing director of impact and strategy at City Year Los Angeles and one of the 60 staff members at their downtown office.
The partnership between City Year and Clinton is designed to improve academic performance in math and English among its almost 900 students, of which only a third tested proficient in math and a quarter in reading. City Year focuses on the "ABCs" of school success: attendance, behavior and course performance.
In their first year as partners in 2011, Clinton replaced its principal and 70 percent of its staff after it was determined that the school was failing.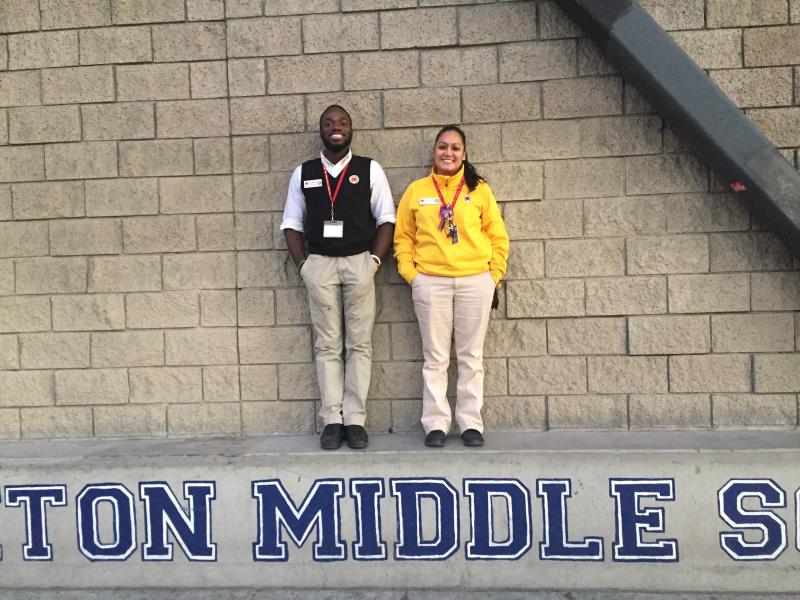 "When I walked in over the summer, there were papers everywhere. There were pencils stuck in the ceiling. The [campus] was a mess," Glazier said.
The school campus sits among buildings covered with graffiti and sidewalks littered with abandoned furniture. The surrounding neighborhood is ranked 19th for the most violent crimes out of 202 L.A. neighborhoods analyzed by the Los Angeles Times.
The silver lining of the harsh living conditions is the maturity level that comes with access to fewer resources and more negative influences, according to Barrios.
"They understand a lot of things that I didn't understand as a child. I'd had no idea what kind of substance abuse there was. I had never felt a student in my class die," she explained. "I didn't know those things, but students here do because they've been exposed to a lot of things, but I think that also makes them very resilient."
For Barrios and Muhammad, it's not so much about the academic content that students leave the school with, but the ability to make their own decisions. Especially in an area with rooted violence and substance abuse problems, this skill will help them become the catalyst for change.
"If every student in this school strived to be more knowledgeable about why their community is dirty, why their community is oppressed, they're a lot more likely to be able to counter those things, to be able to come up with solutions to the problems that they see day to day," Barrios said.
Explore City Year's 27 locations below (statistics provided by City Year):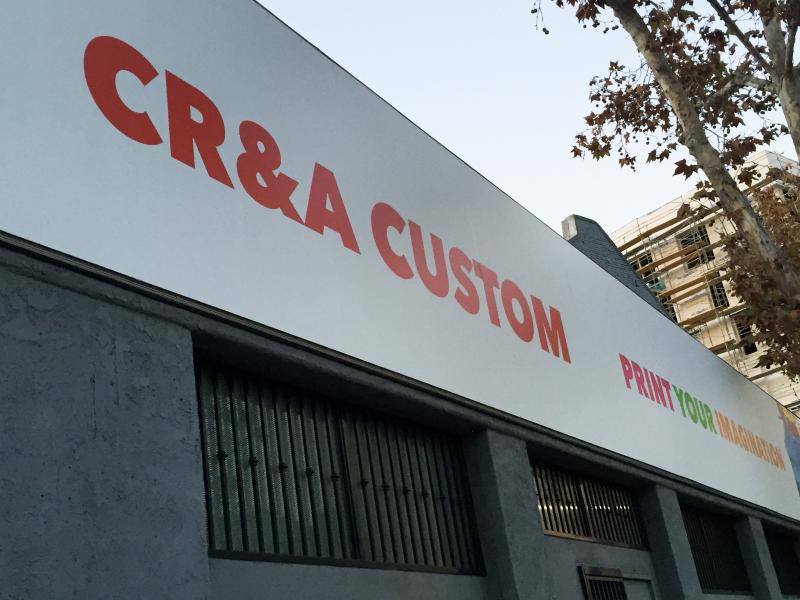 Part 2: Free Education for Youth and Adults Alike
Nikisha Franco-Smith is settling into her new job at CR&A Custom Ink, a digital printing company located in downtown L.A. Just nine months ago, she had a completely different job in another industry, working as a freelancer in film and television production. Her old job entailed designing filming sets; as a designer at CR&A, she now designs billboards and banners.
"While I really enjoy working in the field I was working in before, it's a constant hustle to find a next job," Franco-Smith explained.
The 38-year-old Los Angeles resident was looking for a career change after discussing a future plan for her and her husband. While shuffling through the weekly announcements at her church, she came across the opportunity to enroll in a digital arts program.
The Digital Learning Academy, started by the women's organization YWCA just this year, provides digital printing equipment, including 3-D printers, and classes on graphic design at the Hollywood Studio Club. Like other YWCA programs, the academy caters to both men and women, and this initiative in particular targets low-income 18- to 30-year-olds, making Franco-Smith an exception among the first class of graduates.
READ ALSO: Downtown Women's Center: A Community Among The Forgotton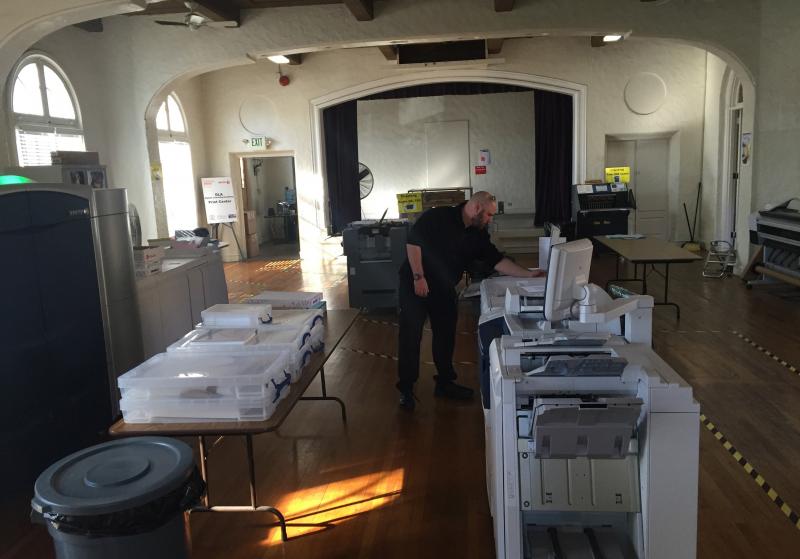 For Franco-Smith, who took time off from work to become an enrolled student, the fact that the program was free of charge appealed to her.
"I was not in a place where I could spend thousands of dollars," she explained.
The admissions team at the academy looks for those who have no other means to pay for the same level of education, said program director Tasha Carter. Such individuals include former foster children who are no longer eligible to receive care or those whose parents receive financial assistance from the government.
"We want to grab them right when they're coming out of high school and [are] then looking for an opportunity to do something," Carter said. "Training like this in the regular world could cost upwards of $70,000. You're talking four-year college, or even just a trade school."
The program provided the 13 students enrolled in the 2015 session — spanning March through September — with a class schedule resembling that of a full-time job.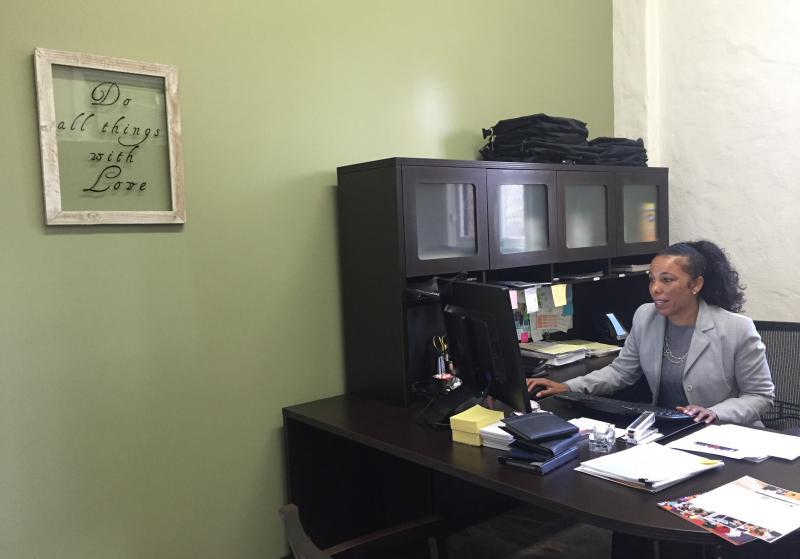 Carter is hoping that the program will encourage youth to break away from minimum wage jobs to pursue higher opportunities.
"We want them to be in entry-leveled [sic] careers, so they can work towards that $70,000 job and that management position, and running a project," Carter explained.
As one of the first nine graduates, Franco-Smith wants to serve as an example for others looking to take the career risk, and encourage more companies to partner with the program.
Reach Staff Reporter Diana Lee here and follow her on Twitter here.