Music
'A Head Full Of Dreams' By Coldplay: Album Review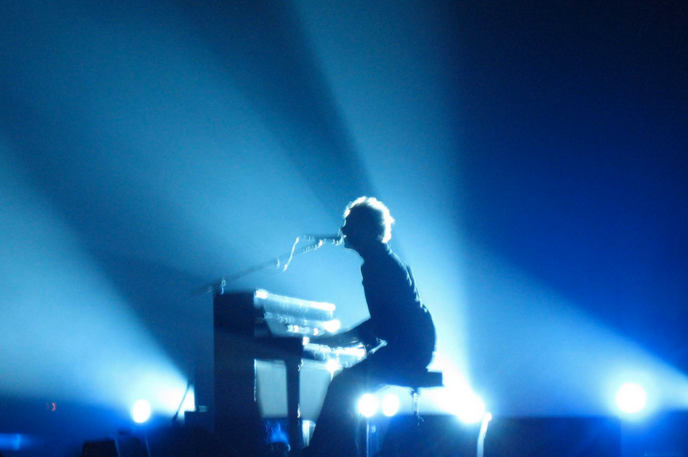 The moment we've been waiting for has finally arrived. Coldplay's seventh and final album, "A Head Full of Dreams," has been released. On it, you'll find 11 songs and various collaborations with Avicii, Beyoncé, and Tove Lo.
"A Head Full of Dreams" is certainly quite different from their last album released in 2014, "Ghost Stories." Whereas the songs included on "Ghost Stories" were quite melancholy overall due to Chris Martin's conscious uncoupling with Gwyneth Paltrow, it is evident that "A Head Full of Dreams" is far more optimistic and positive. This is even visually obvious: compare the dark album art for "Ghost Stories" to the bright, kaleidoscopic album art for "A Head Full of Dreams." One could say that Coldplay is ending its musical career on an optimistic note.
When you listen to this album, if you're a Coldplay connoisseur you will notice that it sounds different to any of their previous albums. As noted by Jamieson Cox of The Verge, "[E]very new Coldplay album takes risks, tries to push the band's sound in a different direction. It leads to an interesting contradiction: a band that's the musical equivalent of Ikea is also daring and creatively restless."
While Coldplay is a band that appeals to the masses like Ikea stores, at the same time they are constantly pushing the limits. For those like myself that liked Coldplay's original music and were expecting something similar, this album may be disappointing. The album's departure from the norm should not be surprising because Coldplay has been moving in this direction for years, but that does not make the shattering of our hopes for their old concept any less disillusioning. If you can get over the fact that their sound has changed, then you can enjoy the music. But if you're expecting the quintessential Coldplay sound evident in "X & Y," then unfortunately you will most certainly be disappointed.
But enough of that. In the end, it's all about the music. So, let's take a look at a few of their songs on the album.
"Adventure of A Lifetime"
"Adventure of a Lifetime" is one of many optimistic songs on the album. It certainly is fitting that it was released as a single beforehand to give fans an idea of what to expect. While at first you may not be sure what to think of it because it truly is a divergence from their original work, after listening to it a few times, it will grow on you. Just as "A Sky Full of Stars" on "Ghost Stories," "Adventure of a Lifetime" is an up-tempo song that pushes the boundaries of their archetypal sound.
"Hymn For The Weekend"
"Hymn For The Weekend" is yet another deviation from the conventional Coldplay sound. Besides the fact that Chris Martin has a very recognizable voice, upon hearing "Hymn For The Weekend" you probably would not recognize it as being Coldplay. According to Coldplay's bassist, Guy Perryman, Chris Martin wanted to write a party anthem with the lyrics "'Drinks on me, drinks on me'" and his band told him "You can't say that. You can't get away with that." Presumably this is because Coldplay has many young fans.
Thus, the song evolved into a collaboration between Coldplay, Beyoncé, and Avicci. The lyrics became more discreet, changing to "Life is a drink, love's a drug" and "So drink from me, drink from me." In terms of creating an upbeat party anthem, Coldplay definitely achieved that. This composition definitely represents a very different sound to what is typically seen as the Coldplay genre of Alternative Rock, which has transformed over the years. If you can erase the mental image of what Coldplay used to sound like or imagine that it is not Coldplay, then you can really enjoy it. While at first you may be a little confused because it is not what may be considered "archetypal" Coldplay, I guess that that no longer really exists.
"Amazing Day"
"Amazing Day" is a very mellow song. Its relaxing lyrics harmonize with the instrumentals to produce a "chill out" song. The most striking part of the song comes at around 2:55 when Chris Martin repeatedly sings long notes in a voice that seamlessly ties together the bridge and final chorus.
"Up&Up"
When Coldplay first debuted "Up&Up" at a small live concert hosted with Tidal, Chris Martin admitted that they had been trying to write this song for 15 years (which would mean since they released their debut album). Sound-wise, the verses of this song are probably the closest to their original music that you'll get on this album. Being the last track on the album, it ends on a positive note: no matter what is going on in our lives and in the world, "We're gonna get it, get it together." And the last line of their last song on their last album? "When you're in pain when you think you've had enough, don't ever give up, believe in love."
Of course, artists are constantly trying to push the envelope to see what they can achieve and to stay current. Evolution is a necessary part of creativity. But sometimes pushing these boundaries comes at a price.
So, Coldplay, I admire that you have expanded to work with other artists and that your sound has metamorphosized, but I must divulge that I miss the sound evoked in your original music. Don't get me wrong: I absolutely love you. You're a very talented band and you've achieved great success in your long career. I mean, you're one of the most popular bands ever. You've provided so many anthems on a myriad of topics for people of all generations, exceptionally uniting people all around the world through your music. While this is a saddening goodbye, your music will continue to live on in our hearts.
Reach Staff Reporter Emily Deissler here.