Film and TV
Film Review: 'The Danish Girl'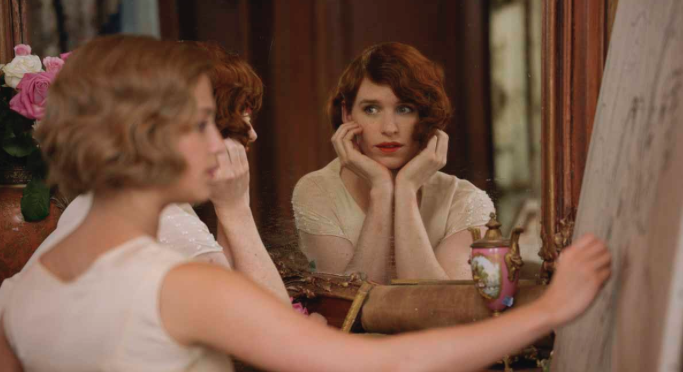 "The Danish Girl" is an important story of identity, selfhood, and compassion - of what it means to live a truly genuine life and to love genuinely in return. Based on the 2000 novel of the same name by David Ebershoff, the film proves to be an extremely relevant and pertinent film in today's culture and society.
Set in Copenhagen, Denmark in the late 1920s, "The Danish Girl" chronicles the life and transition of Lili Elbe (Eddie Redmayne), one of the first documented recipients of sex reassignment surgery. The film opens with Redmayne as Einar Wegener, a celebrated landscape painter happily married to portrait artist Gerda Wegener (Alicia Vikander). Though secure in his marriage and devotion to Gerda, Einar begins to experience inexplicable sentiments concerning his gender identity after Gerda asks him to stand in for a female model in one of her paintings. At first his curiosities and musings are entertained by Gerda, whose paintings featuring Einar as "Lili" propel her to newfound fame and acclaim. Somewhere along the way, though, "Lili" becomes no longer just a character for Einar, but another, truer self. The film depicts how both Einar and Gerda must come to terms with Einar's changing sense of gender identity and what that ultimately means for their relationship.
On the surface, the film is about Einar's courageous undertaking to become a woman in the fullest sense possible, but underneath this is a complex, layered commentary on what it means to live one's life genuinely and fully. Although director Tom Hooper ("The King's Speech," "Les Miserables") considers the film not about a transgender woman, but rather about the changing dynamics of a committed relationship, this commentary ultimately encapsulates the transgender experience. One of the strongest elements of the film was how this experience was depicted; so subtle was Einar's transition written and directed that the completion of his transition in the end could only be seen in retrospect as a natural and inherent manifestation of his true identity. Ironically, however, one of the weakest points of the film was the lack of consistency to his transition, especially with regards to Gerda's role. While the film centered largely on how Gerda responded to Einar's transition, Gerda was depicted as frequently vacillating between an unwillingness to accept her husband's newfound identity and an overwhelming acceptance of it.
Regardless of the plot's weaker points, what ultimately makes the film worthwhile is the performances given by Redmayne and Vikander. Redmayne portrays Einar/Lili in an almost effortless fashion, although we know that years of research were dedicated to his portrayal and understanding of the transgender character. His extremely nuanced performances, riddled with subtleties ranging from his gestures and gait to his voice and composure, all of which are so gradually transformed from Einar to Lili that the audience barely gives a second thought to it, have already garnered him early Oscar buzz. Vikander, known for her breakout role in this year's "Ex Machina," shines equally as bright in "The Danish Girl," where her performance is marked with a complexity of emotion and a strength in subtlety.
"The Danish Girl," flaws and all considered, is a film worth seeing. It'll make you laugh, it'll make you cry, but most importantly, it'll make you consider what it means to be true to yourself - a lesson that cannot be overstated in today's world.
Reach contributor Jenny Truong here.