Film and TV
Christmas Movies For Every Holiday Mood You Are In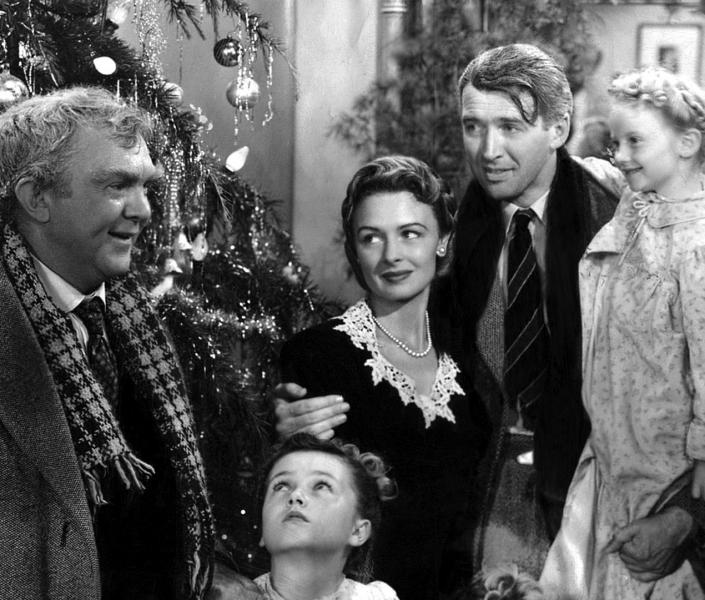 It's that time of year again... holiday cheer is filling the air! However, with the holidays right around the corner, you may be feeling more than just cheer.
There's presents to wrap, a tree to decorate, lights to untangle, a menorah that needs to be dusted off... A lot may be going on, but what is a better escape than watching a feel-good holiday movie?
Here are the best movies for whatever holiday-induced mood you are in!
When untangling Christmas lights just isn't going your way and you need to cry out your frustration: "It's a Wonderful Life"
If you haven't seen this movie yet, you have to. Yes, it is in black and white, but we promise it won't even matter when you are crying hysterically and can barely see the screen through your tears. Okay, don't believe us? Its 94% on Rotten Tomatoes proves you need to give this film a chance.
On a cold, dark, winter night and you want to get a little spooked: "Nightmare Before Christmas"
This film is a classic, and conveniently on Netflix right now. Long story short, this movie has Tim Burton, animation, song and dance, Christmas and Halloween… What more could you want?
When you are sad that you are all alone on Christmas and you just need a good romantic comedy: "Love Actually"
This is arguably every mom's favorite movie, but for a good reason. "Love Actually" will make you laugh; it will make you cry, it will give you all the feels and leave you in the holiday spirit.
When the holiday spirit is so contagious and you want to crack a few laughs: "Elf"
"Elf" is a popular holiday choice. You may have seen it over 100 times, but it just never gets old. If you claim that this isn't one of the best Christmas movies, then -- as Buddy the Elf would say -- "You sit on a throne of lies."
When your extended family is coming over and you are stressed out about buying presents and need to escape with a pick-me-up movie: "Home Alone"
You've seen it, you love it, and it has adorable Macaulay Culkin outsmarting robbers. Ten out of ten; would recommend if you need a reminder that family is important.
When you are in the mood for a classic, tug on the heartstrings: "Miracle on 34th Street"
This, like "It's a Wonderful Life," is in black and white. Also, like "It's a Wonderful Life," it's an oldie but goodie. It's probably on your grandmother's top ten, too.
When you are a little bit sick of the holidays, but still want a movie vaguely related to Christmas because otherwise your friends will think you are Scrooge: "Edward Scissorhands"
Okay, so not directly a Christmas movie, but still Christmas-y enough that you can get away with watching it. Watch it simply because it features young Johnny Depp (although his face is all cut up and his hair is most certainly not on fleek).
When you are feeling nostalgic and want to be reminded of your childhood: "A Charlie Brown Christmas"
Charlie Brown and the gang know how to do Christmas. At only 30 minutes long, you can put a Christmas ham in the oven and watch this super cute film while it cooks.
When you have watched every other Christmas movie and have given up and don't really care anymore: "Christmas with the Kranks"
It received a 5% on Rotten Tomatoes, so unless you have watched every other movie on this list, I would recommend we hold off on this one.
Reach Staff Reporter Sophie Sanders here.